Guilty admission from mortgage fraudster caught up in $50m case involving ANZ, BNZ and 76 properties around Auckland and Hamilton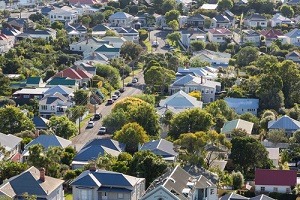 A property developer has admitted to playing a part in a $50 million mortgage fraud case.
The Serious Fraud Office (SFO) has confirmed Kang (Thomas) Huang on December 20 plead guilty to a raft of Crimes Act charges of obtaining by deception, one Crimes Act charge of dishonest use of a document and one Secret Commissions Act charge of corruptly giving consideration to an agent.
The pleas follow SFO allegations that Huang and his three associates fraudulently obtained money to buy 76 properties around Auckland and Hamilton.
The SFO accuses the group of providing false information, or withholding information, from either BNZ or ANZ to get loans to buy properties between December 2011 and October 2015.
While Huang is due to be sentenced on February 9, his associates maintain their innocence, so will be trialled by judged from February 26. The trial is expected to take 12 weeks.
BNZ confirms it employed one of the accused, Zongliang (Charly) Jiang, as a mobile mortgage manager until October 2013. Meanwhile Jiang's Facebook page says he worked at ANZ in 2013, and was employed by Westpac from 2006 until 2010.
Jiang faces 25 charges of obtaining by deception, which allege he unlawfully obtained $17 million. He also faces one representative charge of corruptly accepting consideration as an inducement or reward, involving $235,000.
Former lawyer, Gang (Richard) Chen, faces 11 charges of obtaining by deception in relation to allegedly obtaining $47 million, and one representative charge of corruptly giving consideration to an agent involving a $511,000 payment.
Meanwhile Huang's wife, Yan (Jenny) Zhang, faces 34 charges of obtaining by deception. The SFO alleges that by virtue of her offending, she unlawfully obtained funds of about $30 million.
What a Google search reveals about Huang
Huang is behind the now defunct Green Gardens Finance Trust - a company the Financial Markets Authority in July 2015 made its first ever Stop Order against due to it offering investments illegally.
The FMA warned the public to be wary of doing business with Green Gardens Finance, with the Order prohibiting it from offering, issuing and accepting applications for debt securities, and accepting further contributions, investments or deposits for debt securities.
Huang has also made headlines in the Waikato; his now defunct company LV Park reportedly slowing the building of a property development in Tamahere as it "waited for funds" in 2015.
Locals have accused LV Park of using its large (IE nine-bedroom) houses as student accommodation, turning the quiet area into a "pigsty".
Stuff reports LV Park built between 80 and 100 houses in the four years to February 2015.