The new National Party leader is not expecting any more of his MPs to quit before the new Caucus line up is announced within the next week, but says more will likely go 'over time'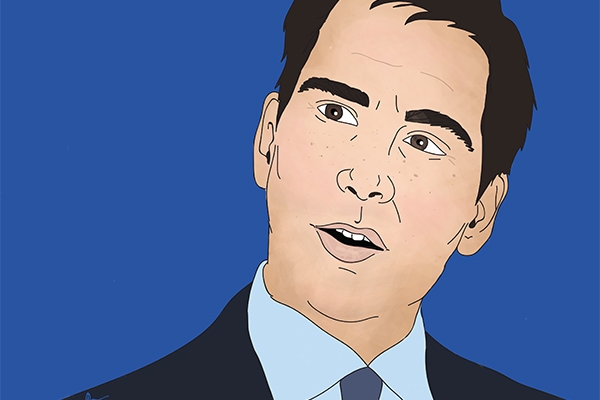 National's leader Simon Bridges is not expecting any further resignations before he unveils his upcoming Caucus reshuffle but says there are likely to be more National MPs walking "over time."
He says the reshuffle will be announced "within the next few days… certainly before the end of next week."  
Speaking to media in Tauranga, he again emphasised the new line-up will be a mix of experience and fresh talent but stressed it won't be "radical by any stretch."
"It will be an exciting line up that will capture New Zealand's interests."
On Wednesday morning, Amy Adams was given the shadow finance portfolio. Bridges says she was his first choice for the role and her bid for the leadership had nothing to do with her being awarded the job.
She takes over from Steven Joyce, who on Tuesday said he was retiring as a National Party MP.
Former National leader Bill English announced his resignation last month.
Although he is not expecting any more resignations before the new line-up is revealed, he is not ruling anything out beyond that.
"I think over time, over the course of this Parliament, you will see other retirements from the National caucus.
"But I wouldn't expect a whole lot of them."
Aside from Adams, Bridges would not say who else would be getting a promotion, or which MPs would be sliding down the ranks.
"It will be a case of a few up a bit, a few not quite where they were, but I don't think that will be the emphasis."
Despite refusing to name any up-and-coming National MPs today – as, he says, that would leave some in the Caucus feeling left out – he name-checked Todd Muller, Sarah Dowie and Stuart Smith earlier in the week.
On Steven Joyce's retirement, Bridges says his decision to give Adams the finance shadow portfolio had nothing to do with Joyce's decision to retire.
"I had a number of really good conversations with Steven about this, and my position is I did have finance for Amy, but I knew he was someone that would do an incredibly strong job in a bunch of other areas and he could effectively have a choice of portfolios in other areas."
Joyce said yesterday that the issues of who would get the shadow finance portfolio "didn't come up" in his conversations with Bridges.