National's new Finance Spokesperson Amy Adams says she will continue to hound the Government over its alleged fiscal hole, as well as criticizing it for increasing net Crown debt when it said it plans on reducing it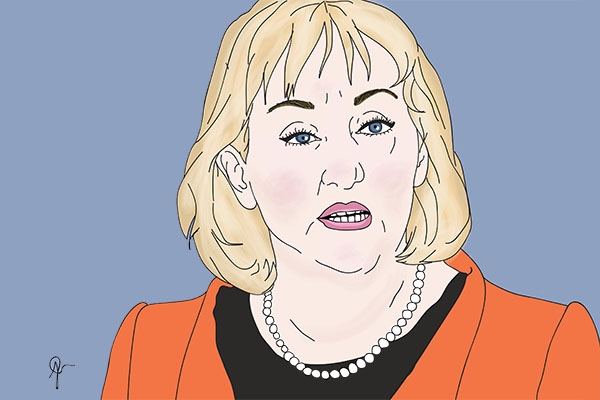 National's new Finance Spokesperson Amy Adams has wasted no time in getting stuck into the Government, picking-up and running with her predecessor's "fiscal hole" baton.  
Speaking to Interest.co.nz, Adams lambasts the Government for its lack of fiscal headroom and policies she says will increase Crown debt.
Although she wouldn't give a number, such as former Finance Spokesman Steven Joyce's $11.7 billion, Adams is adamant the Government does have a "significant" fiscal hole.
"What we have always said is that everything that Labour is promising, they cannot continue to front that along with the costs of running Government."
She says the Government will not be able to cope with ongoing and additional costs, such as pay increases for teachers and nurses as well as inflation and demographic pressures, as well as paying for its big-ticket policy spends, such as free tertiary education and KiwiBuild.
"We have always said that they could not, with everything Labour has talked about, run government well with the numbers they have put out.
"It is for them now to show us how that is going to work."
Grant Robertson has spent much of his tenure as Minister of Finance defending his Government's books from allegations of a fiscal hole. When Joyce made the claim last year, Robertson was backed up by several leading economists.
He argued much of the so-called hole was already accounted for in allowances in health and education.
Expect more debt, Adams says
Before the election, Labour promised to keep Government spending at roughly 30% of GDP and to bring net debt down to 20% of GDP by 2021/22.
"I don't have any confidence that it will get down to the level they have set, given the way they have started."
Adams says the cost of the policies the Government has announced already, in addition to further initiatives such as light rail expansion in Auckland, will add billions more dollars to New Zealand's debt levels.
In November last year, then ANZ chief economist Cameron Bagrie forecasted the policy initiatives would mean Crown debt, as a percentage of GDP, would be sitting at 23% by 2022 – 3% higher than what Labour promised.  
On Wednesday, the Government's financial statements showed net debt at the moment is a shade over $60 billion.
Adams says if debt is not reduced now when the economy is doing well – noting that National wanted to reduce debt to 10-15% of GDP by 2025 if it had won the election – it puts New Zealand in serious risk for future economic shocks.
"One thing New Zealand had learned is when you go through something like the GFC and the Canterbury earthquakes, it's so imperative we have that debt headroom to go out and borrow what we needed to do to get through those shocks."
Lower levels of sovereign debt mean a country is a better credit risk and its cost of debt is lower than it would be if it had higher public debt.
Despite Adams' criticism, figures from Treasury gave Robertson's plan to reduce net Crown debt to 20% of GDP in five years' time the seal of approval.
Its numbers in the Half Yearly Economic and Fiscal Update (HYEFU), suggest net debt will fall to 19.3% by 2022.