Taranaki is the exclusive recipient of every cent of the Government's most recent tranche of Provincial Growth Fund spending, with the lion's share going to walking tracks and a Cathedral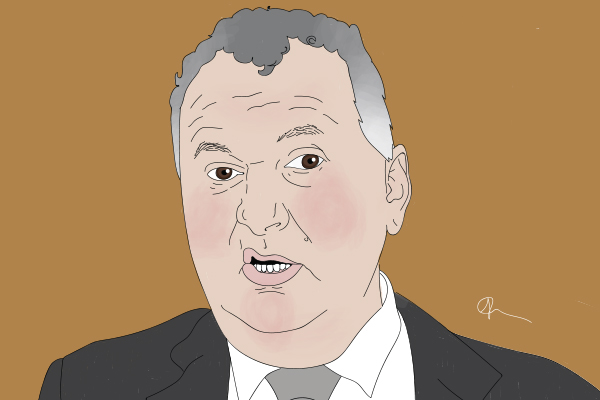 The second round of Provincial Growth Fund (PGF) spending all goes to Taranaki's economy, with the Government signing the check for a $20 million investment.
Unlike the first round of PGF funding – where the $60 million was split across multiple areas of the country – Regional Economic Development Minister Shane Jones will focus exclusively on the one region.
The funding comes after an ASB report into the economic health of New Zealand's regions put Taranaki at 13th out of the country's 18 regions. 
Big ticket items include $13.3 million to "investigate and support" the Mounga ki Moana Taranaki Crossing project. The funding provides for track upgrades and a 41 kilometre "Mounga to Moana walking experience."
Jones says this investment will help "unlock Taranaki's tourism potential."
The Government is also putting $5 million towards the local cathedral to turn it into a "nationally significant tourist drawcard."
Funding will go towards "professionally designed displays, audio-visual guides and multimedia resources to tell this story."
The other nine project investments – including $400,000 for "determining the value of State Highway 43 to Taranaki's economy" – are all less than half a million.
"The region is transitioning to a modern, high-value economy based on the skills, enterprise and knowledge of its people," Jones says.
Taranaki's economy has traditionally relied on the oil, gas and minerals industry, as well as dairy and energy, which make up about 40% of the region's GDP, he says.
Almost 120,000 people live in the area.
The funding is allocated according to an action plan for the region which explores how energy, food, the Maori economy and tourism can contribute to Taranaki's future growth.
The PGF will fund up to $20 million for projects from the action plan, with the region itself contributing more than $16 million.
The Government investment comes at a time when the region's economy is suffering.
In the most recent ASB Regional Scoreboard, Taranaki received just two out of five stars and was ranked 13th out of New Zealand's 16 regions for economic growth.
"Holding back the region is a weak jobs market compared to the rest of the economy and also weak consumer confidence perhaps stemming from the drought declaration [over summer]," ASB say.
There is an expectation the region will bounce back, but whether that will happen next quarter or later in 2018 remains to be seen, the Scoreboard says.
Despite this, numbers from the Ministry of Business, Innovation and Employment show that at $71,000 Taranaki's GDP per capita is almost $20,000 higher than the national average.
How much for what?
| | |
| --- | --- |
| Announcement | PGF  |
| Taranaki Cathedral Church of St Mary | $5,000,000 |
| Taranaki Crossing Experience | $13,340,000 |
| New Energy Development Centre – business case | $100,000 |
| H2 Taranaki Hydrogen Road Map | $50,000 |
| Future Foods – Taranaki Hill Country initiative | $250,000 |
| Future Foods – Major Food Opportunities | $125,000 |
| Future Foods – Food Network | $50,000 |
| SH43 | $400,000 |
| Taranaki Innovation Precincts | $100,000 |
| Māori Education and Enterprise Stocktake | $100,000 |
| Tapuae Roa Support | $210,000 |