US PPI rises strongly; Canada building permits slip; US wholesale trade strong; Xi talks of reform, tariff reduction; IMF sees global housing market; UST 10yr at 2.81%; oil leaps and gold up; NZ$1 = 73.7 USc; TWI-5 = 74.8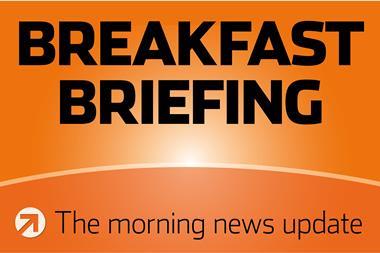 Here's our summary of key events overnight that affect New Zealand, with news of conciliatory comments out of China, but sharp rises in oil prices.
But first, you should know that our offices are without power this morning, so there will be no video version today.
In the US underlying protucer prices rose more than analysts were expecting, another sign that American inflation pressures may be building. Year on year, these March prices are up +3.0%.
In Canada housing starts came in slightly better than expected in March, but building permits came in much weaker than expected. That indication of future building is a worry.
US wholesale trade is expanding vigorously. It was up +6.8% in February from the same month a year ago. Inventories were up a lesser +5.5%, so sales-to-inventory ratios improved. This was a better result than analysts anticipated.
In a speech the Americans see as a sign he is attempting to diffuse the current, serious trade spat (and a view the Chinese are encouraging), President Xi promised to open the country's economy further and lower import tariffs on products, including cars. But the actions promised were vague, timing uncertain, the talk of 'reform' contrasting with recent authoritarian actions. Prices on Wall Street are rising sharply (+1.75%) on the expectations that the trade tussle may ease.
The IMF is warning that the world's housing markets have become global, increasing the risk that our local property prices are vulnerable to unexpected foreign shocks.
In Australia, suggestions by the Westpac CEO that mortgage broker commissions incentivise bad behaviour and outcomes for borrowers, promoting a fiduciary conflict-of-interest, has the mortgage broking industry squirming and hitting back. Mortgage brokers write more than half of all mortgage business in Australia so there is a lot [of BMW payments?] at stake.
The UST 10yr yield has recovered slightly today and is now at 2.81%. The Chinese 10yr is at 3.73% (down -2 bps) and the New Zealand 10yr is at 2.82% (+7 bps).
Gold is up +US$2 to US$1,339/oz.
Oil prices are up strongly today, leaping by more than +US$2.50, with the US benchmark now just under US$66 and the Brent benchmark just over US$71/bbl. On top of yesterday's sharp rises, this is a very fast, strong move up. Behind the rally is said to be "geopolitical unrest' in Venezuela, Iran, Russia, Syria, N Korea, and of course the US-China trade tension. The Brent price over US$70/bbl is its highest since November 2014.
Our currency is higher by +½c today and now at 73.7 USc, its highest since mid February. On the cross rates we are also high at 94.9 AUc and 59.7 euro cents, a six week high. That puts the TWI-5 at 74.8 and a new high for 2018.
Bitcoin is up slightly to US$6,848 to US$6,743 which is a +1.6% rise from this time yesterday.
This chart is animated here. For previous users, the animation process has been updated and works better now.
The easiest place to stay up with event risk today is by following our Economic Calendar here ».