Finance Minister Grant Robertson reveals the Government has freed up $1.4 billion of funding over 4 years through tax changes and reprioritising spending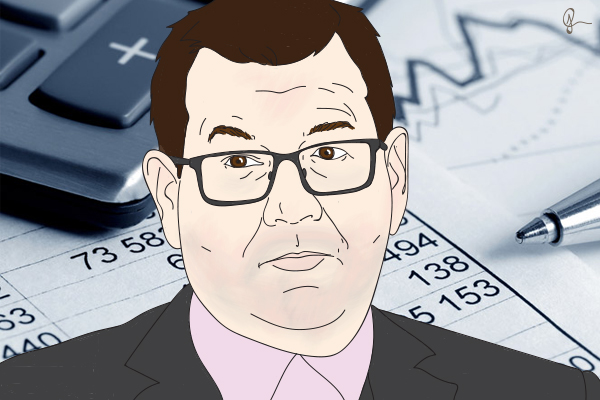 The Government has revealed it has freed up $1.4 billion of funding a year over the next four years.
Finance Ministers Grant Robertson disclosed the figure in a speech delivered at a breakfast hosted by Westpac on Tuesday, ahead of the Budget being released on May 17.
"Within five months, we have been able to reprioritise around $700 million of funding over the next four years," he said.
"Combined with our moves to crack down on speculators, tax dodgers and ensuring multi-nationals pay their fair share of tax, we have freed up $1.4 billion worth of funding for this Government's priorities and investments over the next four years."
Asked by interest.co.nz to detail exactly how the $700 million ($175 million a year) would be reprioritised, Robertson remained tight-lipped, but said the "obvious and most high profile" change would come from the Government's removal of irrigation subsidies.
"That's an example of where we've just got a major policy difference with the previous Government, and as I say, you'll see the remainder of those reprioritisations in the Budget…
"Across the board we've looked at things small and large. Some of them are relatively small amounts of expenditure, but are areas where the departments have self-identified that actually a programme hasn't worked or isn't delivering value for money. Sometimes its differences in our approach in areas like education or health.
As for the increased tax revenue, Robertson said in his speech: "A person's ability to hire an expensive accountant to get them around their tax obligations should not define how much tax they pay.
"By investing in the IRD's compliance capability, we will generate a greater return by ensuring tax dodgers are caught and made to contribute, just like all of the hard-working New Zealanders who pay tax out of every pay cheque.
"We are also cracking down on property speculators by extending the bright line test on the sale of investment properties, and we are ensuring a level playing field for all taxpayers by ending the practice of negative gearing for those with an investment property portfolio.
"And we are also aggressively pursuing those foreign and multi-national companies which do not pay their fair share of tax in New Zealand."
Surpluses won't be 'built off underfunding of critical sectors'
Robertson clarified "the re-building of critical public services" would be at the core of the Budget, which "begins an economic and social transformation".
"Health and Education will get long overdue boosts to their capital and operating funding to deal with cost pressures and ensure that our hospitals and schools are fit for purpose.
"Housing initiatives will receive a boost on top of the $2 billion we announced in the December mini-Budget for KiwiBuild.
"These plans, along with the Families Package, which lifts children out of poverty and reduces inequality, are the bedrock of establishing a more inclusive economy."
Robertson reiterated he wasn't taking off his fiscal straight jacket and remained committed to reducing net Crown debt as a percentage of GDP to 20% within five years of taking office.
"Budget 2018 will deliver a surplus… It is what we promised, and it is what we are delivering, as a responsible Government."
Robertson told interest.co.nz: "The surpluses we'll generate will be sustainable. They won't be ones built off underfunding critical sectors, and so you'll see the scale of those surpluses on the 17th of May.
"They're also part of making sure we've got the resources to pay down debt and do the things we need to do in the economy. It's important that we generate those surpluses, but they're at a level that is designed to enable us to meet the needs in those critical public services."
'Optimistic' about Treasury's upbeat economic forecasts
Robertson also confirmed he remained confident in Treasury's economic growth projections, criticised by bank economists after the release of the Half Year Economic and Fiscal Update (HYEFU) for being too rosy.
"I think Treasury's long-term record is pretty good when it comes to forecasting. There clearly will always be different views.
"What we know is that growth will be a little bit lower than what it's been - I think everyone agrees on that - and perhaps will tick around (as it was at HYEFU) 3% or a little lower.
"But then you've got to remember that as we go through 2019 and 2020, we start to see some of the investments the Government's making have an impact on the books - particularly things like KiwiBuild in terms of residential investments, but also changes to the minimum wage and further investments in the productive side of the economy.
"Growth will then pick up…I'm optimistic it will do that."