Councils in the Bay of Plenty and Waikato secure half the funding made available by the Government for housing infrastructure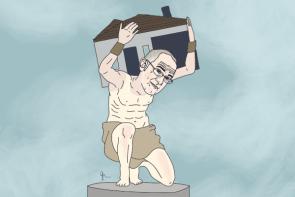 New Zealand's golden triangle has scored big with the Government's Housing Infrastructure Fund (HIF), with the Bay of Plenty and Waikato regions securing half of the $1 billion pot.
The Government on Wednesday announced it will provide $200 million of loans to fund infrastructure projects in Tauranga and Waikato.
Tauranga City Council will receive $158 million to upgrade the Te Maunga Wastewater Treatment Plant and for a new Waiari water treatment plant.
Almost $40 million will be provided to the Waikato District Council to expand the area's water supply reservoirs and reticulation, and a new wastewater treatment plant, pipeline and treated water disposal.
The Tauranga and Waikato councils were the second and third councils to secure funding from the HIF, following Hamilton City Council getting close to $300 million from the same pot last year.
The money comes in the form of a 10-year interest-free loan.
The $1 billion HIF was the brainchild of the former National Government, which unveiled the project in 2016.
As many councils across the country are up to their debt limits, investing in key infrastructure to provide housing has been difficult.
Housing and Urban Development Minister Phil Twyford says the loan to Tauranga City Council will provide water and wastewater capacity for an additional 35,000 houses, which could be either infill or greenfield developments.
In Waikato, Twyford says the funding will enable the building of 2,790 houses in an area in desperate need of more housing.
He says while there has been a big focus on the housing crisis in Auckland, there are also issues that need addressing in high growth areas like Tauranga and Waikato.
"There are signs that Auckland's housing issues are moving south. According to QV data, average house prices in the Waikato District have increased to $483,179 – up 8.8% over the past year."
Twyford says the $1 billion HIF will enable at least 28,000 new dwellings in high growth areas to be built over the next 10 years.
It is understood further HIF announcements are expected within the next few weeks.