Trump threatens tariffs on all US-China imports; markets react; Fitch warns; G20 seethes; shadow banks rush for Aussie opportunities; UST 10yr 2.89%; oil up, gold up; NZ$1 = 68.2 USc; TWI-5 = 71.5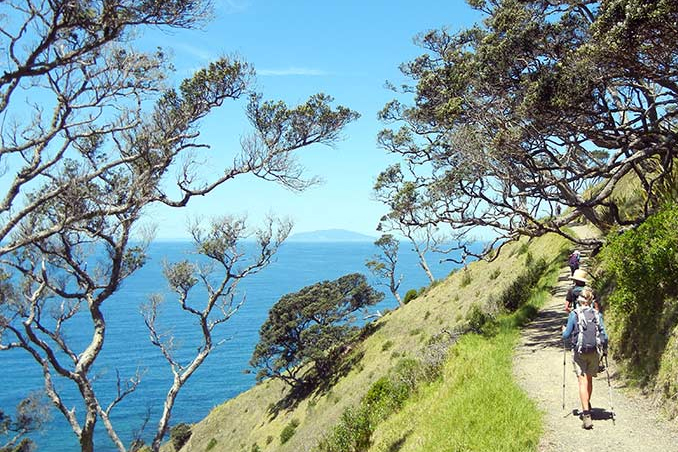 Here's our summary of key events overnight that affect New Zealand, with news of unintended consequences for know-it-alls everywhere.
In a CNBC interview, the US President threatened to impose tariffs on all Chinese imports, a US$½ tln annual trade. That sent the US currency lower against most countries as some key companies recoiled, but sent the Chinese yuan even lower of course effectively making Chinese imports cheaper right now. It also sent Wall Street lower overriding the impact of corporate earnings reports some of which were 'bumper'.
The impact even spread to US Treasury yields. They jumped to 2.89% as market now see inflation zooming, Maybe some of that is because Russia is selling its UST assets. - although it is just a minor holder.
Ratings agency Fitch is warning that US capex spending will fall the longer and deeper the tariff escalation gets.
The folly of governments picking winners and losers is on full display here, along with an object lesson in basic economics over tariffs and "comparative advantage". High school economics is likey to win.
With trade conflicts brewing around the world, this weekend's G20 meeting of finance ministers in Argentina is underway. Hostility to the US is likely to be on full display.
We will need to wait until Monday to get an impact today's events have on Far East equity markets.
In Canada, inflation is on the rise. It was up to +2.5% in June, a jump from +2.2% in May and higher than analysts were expecting. The June increase was its highest in six years. The Canadian currency rose on the news as did expectations of interest rate hikes.
In an interesting twist, the regulator-induced push to have Australia's regulated banks reduce their exposure to multi-unit housing projects, the gap has been quickly filled by shadow banks and especially foreign financing. The effect has been to increase foreign debt - and its systemic financial risks. That is because the funding is essentially now from unregulated non-ADIs. This is surely the start of unintended consequences of aggressive regulator actions who assume they know banking.
And speaking of unintended consequences, there is this from dystopian China.
The UST 10yr yield has jumped today at the market close to 2.89% and and up +4 bps from yesterday. Their 2-10 curve has widened suddenly to +29 bps. The Chinese 10yr is at 3.51% (up +4 bps from yesterday) while the New Zealand equivalent is now at 2.82%, down -1 bp after its chunky rise yesterday.
Interestingly, the VIX is generally little changed at 12.9 and that is only just slightly higher than this time last week. The average index level over the past year is 12. The Fear & Greed index has is still at a neutral level.
Gold has jumped +US$7 from yesterday and now a just over US$1,231/oz in New York.
US oil prices are up today from yesterday and now just over US$71/bbl. The Brent benchmark is now just over US$73/bbl. The US rig count has fallen by -8 this week although it is up almost +100 in the year. Fracking shale formations may be an American success story, but the technology is being turned to other markets, and believe it or not the largest one for gas is in China. And elsewhere the oil majors are preparing for a new investment spurt.
The Kiwi dollar is ending the week sharply higher at 68.2 USc, a gain of more than +¾c after the Trump interview. On the cross rates however we are little changed from yesterday at 91.8 AUc, and at 58.1 euro cents. That puts the TWI-5 at 71.5.
Bitcoin is now at US$7,334 which is down -2% from yesterday, but up nearly +20% over the past week.
The easiest place to stay up with event risk today is by following our Economic Calendar here ».