There's a lot of interest from various parties in Auckland's light rail network, but neither the Minister of Transport or NZTA will say where the interest is coming from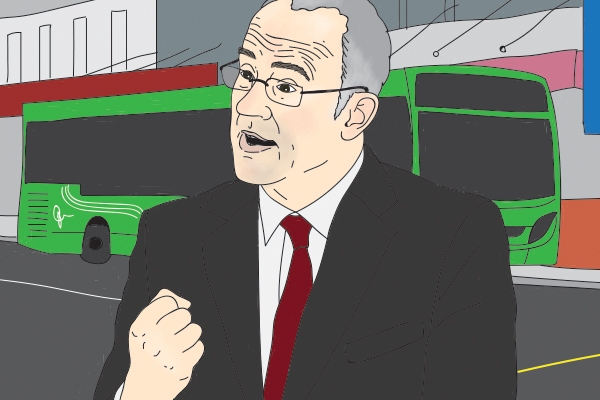 Transport Minister Phil Twyford says the $6 billion Auckland Light Rail project has turned a lot of heads in the private sector but won't say where the interest is coming from.
"There is a great deal of private sector interest in the light rail project," he says.
The Government launched the procurement process for the project in May, seeking parties to partner with in funding the light rail link.
The New Zealand Super Fund indicated its "strong interest" early in the process, with its chief executive Matt Whineray saying the fund considers the project to be an "attractive prospect for investment."
But since then, Twyford and the New Zealand Transport Agency (NZTA) have been mum on any other expressions of interest in the project, except to say there has been a lot.
Asked for more details on the interest, Twyford says he's unable to provide them – "other than to say NZTA have had a lot of discussions with potential investors and suppliers."
Similarly, NZTA has been reluctant to comment on which parties have shown interest in the light rail contract.
"The Transport Agency has had many requests for information from organisations wanting to find out more about the project, with an interest to being involved in the delivery of light rail," NZTA system design manager Brett Gliddon says.
"In the interim, the Transport Agency will work together with its government partners to consider any potential investment proposals."
NZTA did not answer questions asking how many offers of investment it has received from potential partners, or where they are from.
Twyford says the Government will be taking its time to make sure it finds the right investor.
"We're going to take a little while to do the market soundings, to talk to Public Private Partnership (PPP) investors and others on precisely how we procure and contract the light rail project."
He says one of the things officials have learned from talking to people involved with light rail projects overseas is that it's best to invest thoughtfully upfront to get the deal structured in the right way.
"Then you save yourselves problems down the track."
In the past, Twyford has estimates the project will cost about $6 billion, making it the biggest transport project in New Zealand history.
In its  10-year transport plan for Auckland, the Government earmarked $1.8 billion in seed funding with the option of securing private investment for the light rail project.