US inflation up, real wages down; US Federal deficit swells; Canada jobs grow; Turkey and Argentina at the brink; Wall Street recoils; UST 10yr 2.87%; NZ swaps dive; oil up and gold down; NZ$1 = 65.8 USc; TWI-5 = 69.8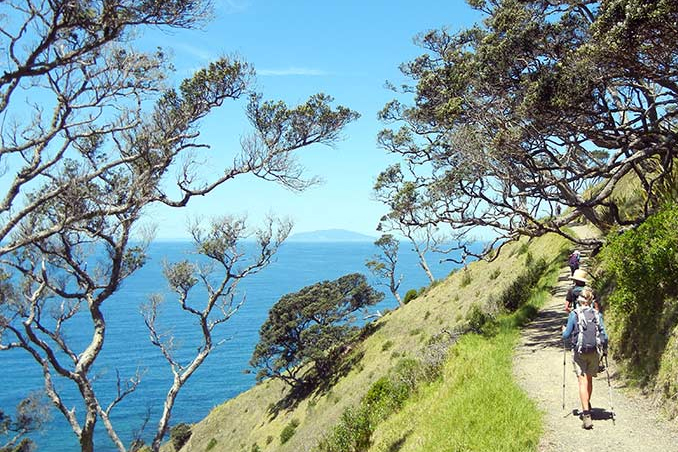 Here's our summary of key events overnight that affect New Zealand, with news markets are recoiling as public policy mistakes compound business cycle pressures.
US inflation rose +2.9% in the year to July. This is the largest annual increase since September 2008. Even though the US Fed prefers the PCE inflation measure, today's CPI data is sure to follow showing US inflation is rising quite quickly now. Even without food and energy, US inflation is up +2.4%. The bottom line: investors see two things ahead: The US Fed will likely raise rates sooner and perhaps more aggressively. That has resulted in a leap in the value of the US dollar. But they also see stagflation - inflation without growth, and something we haven't had since the 1970s. Bond investors are rushing to 'safety', bidding down yields of US Treasuries.
On the American payroll front from there is good news, and bad. The good news: pay is up +2.7% in the past year. The bad news: their cost of living is up even more, +2.9%. This means, that American workers' take-home pay buys less than it did a year ago. The cost of petrol actually rose an eye-popping +25.4% in the past year. Fuel oil rose more than a third. These are serious jumps and will impact how households allocate their spending. More worries for investors.
Another worry; the US Federal deficit came in slightly worse than analysts expected. The July deficit was -US$76.9 bln, making the full deficit for the past twelve months an eye-popping -US$784 bln. In fiscal 2017 the deficit was -US$665.8, so this current year is running -18% worse and will reach -3.9% of GDP. That will make it the highest ever for a non-recessionary period.
North of the border, Canada reported strong employment growth in July (+54,100) and well above analyst forecasts. Their jobless rate dipped as well. Pay rose +3.0%, a little less than in June, but well above their inflation rate of +2.5%.
In a nasty piece of 'cultural war' policy, the US is punishing Turkey with severe sanctions. Turkey, who has its own strongman leader adept at using the culture-war himself, is buckling. That is generating substantial investment losses, especially among some EU banks and there is a threat of contagion. Turkey is on the brink. Financial markets are very uneasy. In fact, European equity markets fell almost -2% overnight. That flowed through to Wall Street which is down almost -1%. Markets are losing confidence in the way public policy is being run, and quite quickly.
Argentina is under new renewed pressure as a major corruption investigation bursts into focus. This new confidence blow could take them to the brink as well.
In China, their car market shrank in July, the first drop in fourteen months as consumers shifted away from American cars due to the escalating trade spat.
Japan's economy returned to growth in the April-June quarter after having contracted in the first three months of the year. The turnaround was due to a rise in household spending and an increase in corporate investment.
Locally, the big news is the sharp re-calibration of the wholesale interest rate market. Yesterday brought sharp falls across the whole curve on top of those on Thursday. That takes the two year rate back to levels we last saw in August 2016. The five year swap rate is now back to levels last seen in October 2016, and the ten year is back to November 2016 levels. One thing that hasn't reverted however is the curve; we are now just under +90 bps for the 2-10 curve and it has been like that for more than a year.
Meanwhile, international rates are on the move lower for their separate reasons. The UST 10yr is weaker and now at 2.87%, down -6 bps from where it was this time yesterday and pushing their 2-10 curve lower, now under +26 bps and erasing the steepening of the past month. Remember this curve was positive +120 bps at the start of 2017 so its been basically downhill since then. The Aussie Govt 10yr is at 2.59% (down another -4 bps), the China Govt 10yr is at 3.57% down -1 bp, while the NZ Govt 10 yr is at 2.61%, dropping -2 bps on top of yesterday's -6 bps and the day before's -9 bps. That is a major reset.
Interestingly, the VIX has risen to its highest point of the week at 13.5. The average index level over the past year is 12. The Fear & Greed index has is moved a little back toward neutral, but sill on the 'greed' side.
Gold is down another -US$1 from yesterday and now a just on US$1,211/oz in New York and that is a -US$2 fall for the week.
US oil prices are higher today from yesterday and now just over US$67.50/bbl. The Brent benchmark is now just over US$72.50/bbl. The US rig count is sharply higher this week chasing those higher oil prices.
The IEA is warning that even though oil markets seem to be in a period of calm, a storm might be looming later this year when new American sanctions work to slash supplies of Iranian oil.
The Kiwi dollar is ending the week very much weaker at 65.8 USc, and a -s.5% fall for the week representing a -1¾c drop. Overnight, the shift has been the strengthening greenback, but earlier in the week it was domestic data that drove the currency down. On the cross rates we are now at 90.2 AUc, and at 57.7 euro cents. That puts the TWI-5 at 69.8 and a three year low.
Bitcoin is now at US$6,411 which is little changed since this time yesterday but over the whole week the cumulative drop is an eye-watering -13.2%. And that is on top of a -10% drop the previous week.. In the past two weeks bitcoin has lost more than a fifth of its value (-22.1%).
The easiest place to stay up with event risk today is by following our Economic Calendar here ».