Minister of Infrastructure Shane Jones says a new independent body will help sort out some of NZ's major infrastructure issues, as well as helping to attract local and foreign investment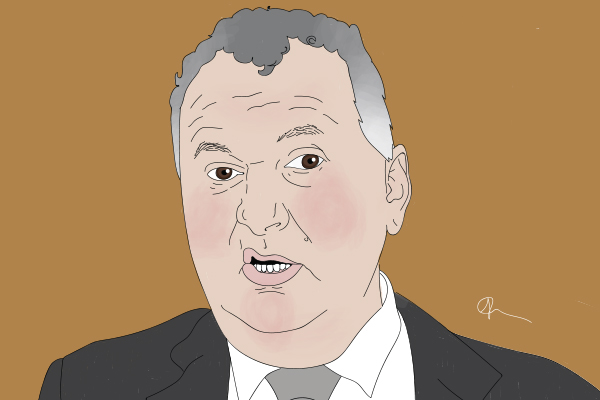 The Government will set up a new, independent infrastructure unit to attract overseas capital to help address New Zealand's "massive" infrastructure issues.
Speaking at the Building Nations Symposium in Auckland on Friday, Infrastructure Minister Shane Jones said the Government needs to do better when it comes to long-term infrastructure funding.
The unit, which was mooted by Jones earlier this year, will provide expert advice, planning and strategy and will support the delivery of major infrastructure projects across the country.
"[It will] act as the golden thread between the various pieces of work this Government is undertaking," Jones says.  
Although the scale of New Zealand's infrastructure shortfall is "massive," according to Infrastructure New Zealand chief executive Stephen Selwood, it is hard to quantify exactly.
Jones says he recently asked Treasury to determine the value of the infrastructure deficit and they were unable to do so.
That is because Treasury does not keep accurate and up-to-date information on infrastructure projects, he says.
"The challenge we're facing here is so big – and between local and central government and industry we don't even know the size of it," he says.
The new agency will work to quantify the scale of the shortfall.
Its main goals will be to establish a long-term pipeline of projects, then work with local and central Government, as well as investors, to address some of the issues.
"We see this new entity being a one-stop shop for investors, linking people to procuring entities and informing them about our regulatory and market settings.
"New Zealand is open for business."
The Government is looking at "innovative ways" of funding various projects and Jones is welcoming "high-quality direct foreign investment."
"By increasing market confidence and the credibility of the infrastructure investment landscape, people will be more willing to build infrastructure capability and to participate in bidding."
The Government has allocated $42 billion of net capital spending for infrastructure over the next five years.
"This is a good start, but we need to do better over the long term and I'm confident the new infrastructure entity will help us really sharpen our planning for the future," Jones says
He adds that Treasury will undertake the policy work and provide options about the unit's exact governance structure.
Once this is done, Jones will report back to Cabinet early next year; and he hopes to have the new agency in place by late 2019.