US sentiment drops on stagflation concerns; Canada inflation jumps, EU inflation up; US & China talk trade again; US claims NAFTA progress imminent; UST 10yr 2.87%; oil and gold up; NZ$1 = 66.3 USc; TWI-5 = 70.2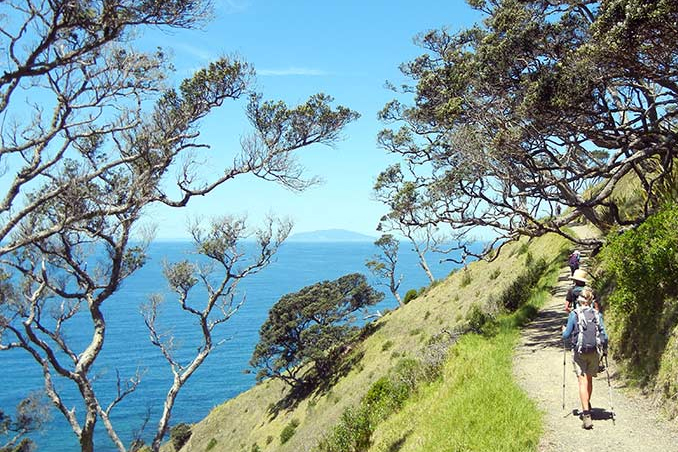 Here's our summary of key events overnight that affect New Zealand, with news of some developments on the various trade fronts.
But first, most equity markets are ending the week with small gains, all that is except Shanghai which is down another -1.3% today. That takes the Chinese weekly drop to a -4.2% evaporation.
In the US, the latest consumer sentiment index came in surprisingly lower and well below expectations. In fact it has slipped to its lowest level since last September, with the decline concentrated among households in the bottom third of the income distribution. The dominating weakness reflected much less favorable assessments of buying conditions, mainly due to less favorable perceptions of market prices. Buying conditions for large household durables sank to the lowest level in nearly four years. This is a practical indication of coming stagflation.
In Canada, their inflation rate came in at 3.0% in the year to July, and far above the expectation of an unchanged 2.5% rate.
Inflation data was also out in the EU and they reported a 2.1% rate in June, also a rise but one that was expected.
They also reported a goods trade surplus of +€22 bln in June, right at expectations.
On the trade war front, there are reports that the latest talks between the US and China are that negotiators are drawing up "a road map for talks" to end their trade dispute ahead of meetings between President Trump and Xi Jinping in November.
That trade stoush has made international bond investors wary of holding UST investments. The American Federal government has been issuing more debt, but it's not getting more foreign buyers in the door. As a result, local investors have so far financed all of this year's increase in the federal government's borrowing. With huge new issuance locked in for the next few years and continuing and growing trade deficits, it is hard to see that continuing without sharp risies in yields. And it is equally hard to know how the US dollar holdings by foreigners will be parked or recycled.
And on another trade front, the Americans are claiming a 'breakthrough' is near on NAFTA, but the other two countries say that will only be possible if the Americans show new flexibility.
We should also note that Greece exits the last of its three bailouts on Tuesday and hopes to be able to borrow again in international markets after a nearly nine-year debt crisis that shrank the economy by a quarter and forced it to implement painful austerity measures. The country is certainly changed but it is hard to conclude that it has a brighter future now after all that pain.
Meanwhile, the UST 10yr is little changed at 2.87% and their 2-10 curve is still under +26 bps. The Aussie Govt 10yr is at 2.54% (down another -1 bp), the China Govt 10yr is at 3.66% and up +4 bps, while the NZ Govt 10 yr is at 2.60%, unchanged.
The VIX has slipped back to end the week at 12.6, and almost at the average index level over the past year of 12. The Fear & Greed index has is moved further back toward neutral.
Gold is up +US$3 from yesterday and now a just on US$1,183/oz in New York.
US oil prices are higher today from yesterday and now just under US$66/bbl. The Brent benchmark is now just under US$72/bbl. The US rig count is unchanged this week but still at its recent high.
The Kiwi dollar is ending the week very much week firmer at 66.3 USc on the developing risk-on market tone, and that is +0.8% gain for the week. On the cross rates we are now at 90.6 AUc, and at 57.9 euro cents. That puts the TWI-5 at 70.2 and comfortably above its recent three year lows.
Bitcoin is now at US$6.489 and +2.4% above where we left it yesterday.
The easiest place to stay up with event risk today is by following our Economic Calendar here ».