The Minister of Housing says there is no limit to what Government entities, such as NZTA, can borrow – none of this extra borrowing shows up on the Government's core Crown debt ledger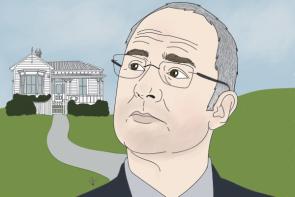 Minister of Housing Phil Twyford says the Government has no plans to impose a limit for Crown entity borrowing as there is no "logical reason" for one to be in place.
National's Finance Spokeswoman Amy Adams says this is Twyford pulling the rug out from under Finance Minister Grant Robertson as it "flies in the face" of the Budget Responsibility Rules.
Figures from May's Budget show Crown entity debt is forecast to rise from 0.5% of GDP to 2.2% by 2021/22 – or $6.5 billion.
This is spread across Government agencies such as NZ Transport Agency and Housing NZ and through more debt taken on in the form of Public Private Partnership projects.
But this is not included in the Government's main borrowing figures as it is "outside the definition of net core Crown debt," according to the Treasury.
This means Crown entity debt does not fall within the scope of the Government's Budget Responsibility Rules of getting net core Crown debt to 20% of GDP by 2022.
Net Core Crown debt is currently 20.1% of GDP – $57.5 billion.
Asked on Friday if the Government had a limit for the amount Crown entities could borrow, Twyford said there does not need to be a limit.
"There is no policy or logical reason as to why there needs to be a limit," he says.
"We need finance for new infrastructure that doesn't rely on politicians and bureaucrats writing cheques but allows the market to respond to demand and that's what we're talking about."
But Adams says this is a "myopic way of looking at the core balance sheet debt."
"If what Twyford is saying is right, he is effectively pulling the rug out from under Robertson's statement about Budget responsibility and saying, he doesn't care how much is borrowed."
She says this "obviously flies in the face" of everything Robertson has said for many months in terms of keeping net core Crown debt down.
"Robertson has made a big song and dance about giving himself this self-imposed cap. If he has been seeking to avoid that by putting it in other parts of the balance sheet, that's a very tricky way of approaching his own self-imposed rules."