The Crown's tax take has grown quicker than its expenses, putting the Government in a position better than forecast in the Budget, debt target reached 4 years early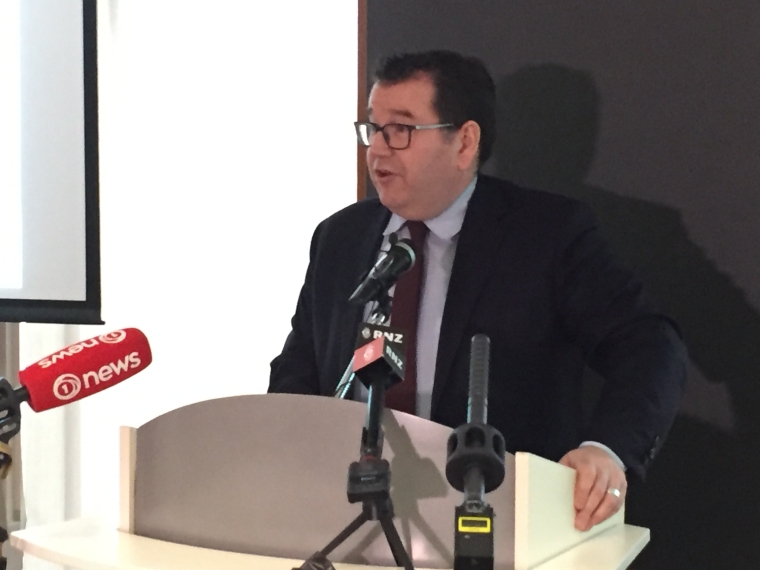 The Coalition Government's first set of annual financial results show its books are in good shape.
However Finance Minister Grant Robertson cautions the Government isn't "awash with cash".
The Crown posted a larger than expected operating balance before gains and losses (OBEGAL) of $5.5 billion in the year to June 30, as its tax revenue grew faster than its expenses.
This figure was $2.4 billion above Treasury's Budget 2018 forecast and $1.5 billion above the surplus posted in 2017.
Revenue from source deductions (or PAYE) grew 7.3%, goods and services tax 6.7% and corporate tax revenue 6.2%.
Robertson pointed to these figures reflecting a strong economy.
Yet turning to expenses, which only grew 5.1%, he warned this was largely due to "timing issues" and would "reverse out" in the 2018/19 accounts.
Quizzed on the extent of this, Robertson said about half of the 1.4% (or $1.1 billion) under-spend, relative to what Treasury projected in the Budget, is likely to be spent in the next year. 
Looking at expenses as a portion of gross domestic product, these were pretty stable at 36.0%, while revenue was up from 37.7% to 38.0% of GDP.  
Overall Robertson downplayed the surplus somewhat, noting costs down the line connected to the Government's investment plans, as well as some global economic instability.
He wouldn't rule tax cuts in or out, saying this was in the hands of the Tax Working Group.
He said he had asked it to ensure its recommendations were revenue neutral.
Debt target hit
The accounts also show the Government, as at June 30, achieved the debt reduction target it had set out to reach by 2022.
Net core Crown debt was equivalent to 19.9% of GDP, just below the 20% goal.
Budget 2018 had forecast net debt to be at 20.8% of GDP by June 2018.
Robertson said the current position "gives us the space required to make the critical infrastructure investments that New Zealand needs, while still building a buffer".
Capital expenditure high 
Turning away from the Government's operational spend, and looking at its net capital spend on upgrades to physical assets and Crown entities, this grew by $2.2 billion to $5.9 billion - the highest level since 2009. 
Of this amount, a net $1.6 billion was spent on state highways, $400 million on KiwiRail, $300 million on the City Rail Link, $800 million on school property, $500 million on defence equipment, $300 million on hospitals, and $500 million on contributions to the Super Fund.