US homes sales fall; CLO risks jump; Canada inflation falls; Chile raises rates; China growth slows; Italy contagion spreads; NZ wealth ranks high; UST 10yr 3.20%; oil and gold unchanged; NZ$1 = 65.9 USc; TWI-5 = 70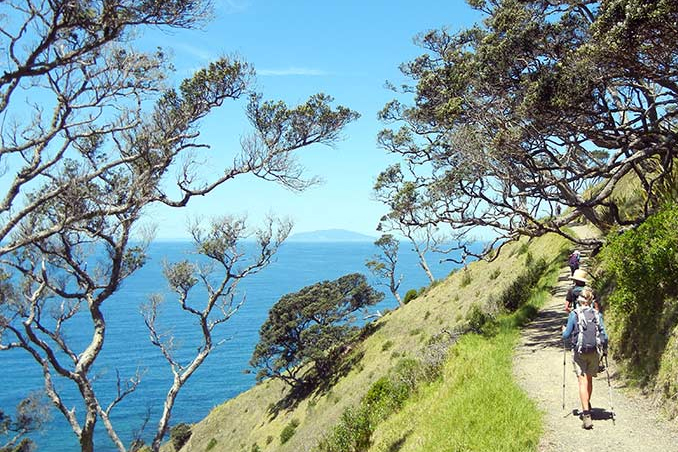 Here's our summary of key events overnight that affect New Zealand, with news of the fast rise of the CLO, a close cousin to the GFC's CDO
But first in the US, home sales volumes fell in September by -4.1% from the same month a year ago and the most in over two years as the housing market continued to struggle despite strength across the broader economy. First home buyers account for 32% of all sales, a proportion that has been rising for a year. The median existing-home price for all housing types in September was US$258,100 (NZ$391,600), up +4.2 percent from September 2017. September's price increase marks the 79th straight month of year-over-year gains.
An overnight NY Times report is exposing financial market risks from CLOs, Collateralised Loan Obligations. These are just like the GFC's CDOs (collateralised debt obligations that had high risk mortgages backing them), but these new CLOs have high risk corporate loans underpinnimg them. The markets are growing very fast and now exceed US$600 bln. The explosion comes as the US Administration unwinds regulations on Wall Street allowing risky financial 'engineering' to resurface. But it's not the only type of debt growing fast. US student loans now exceed US$1.5 tln and with interest rates rising there, the pressure on these borrowers will magnify.
In Canada, they had a surprise fall in their rate of inflation. It came in at +2.2% in September, down sharply from +2.8% in August. Easing petrol costs were behind the reduction. A surprise fall in the level of retail sales in August was also reported, a surprise because a rise was expected.
Chile's central bank has raised its policy rate by +25 bps to 2.75% and that is despite inflation easing there. A strong labour market and rising growth were behind the decision to tap the brakes a little at this stage.
China's economy grew at a slower-than-expected +6.5% in the third quarter, the weakest since the global financial crisis. Retail sales however rose faster than expected, up +9.2%.
Yesterday in Shanghai, stocks meandered unchanged in the morning session, but suddenly sprang to life in the afternoon session, jumping an impressive +2.6% on the day, all happening in the one hour to 2:15pm their time. It has all the hallmarks of a stage-managed pump by the 'home team'. Today, Wall Street is ending the week with an unchanged day, which will make it an unchanged week.
Concerns over Italy's finances spread to other European bond markets this week, in a worrying sign for investors who until recently hoped that market jitters would be contained. The gap in yield between 10-year Spanish bonds and haven German debt hit its widest level since April 2017 during Friday's session before narrowing later in the day, In the US, benchmark yields rose as investors increasingly accept that the Fed will keep raising rates over the next year.
You might find this item a little hard to believe, but according to the Credit Suisse Global Wealth report, New Zealand has the sixth highest average wealth-per-adult in the world. That is a drop from fourth place last year. Further, they project that in five years we will hold our place in these rankings with a gain on average of +4.8% per year. Only Canada is expected to do better among OECD countries. Australia is ranked second in this survey behind Switzerland, followed by the US, Norway and Belgium, and then New Zealand.
The UST 10yr yield is ending the week higher at 3.20%. Their 2-10 curve has dipped however to +29 bps. The Aussie Govt 10yr is at 2.70% (up +1 bp overnight), the China Govt 10yr is at 3.58% and down -1 bp, while the NZ Govt 10 yr is at 2.69% and up +1 bp. New Zealand swap rates are unchanged this week for durations out to three years, but have slipped and flattened for longer durations.
The VIX has eased off a little this week and is now at 20, down from 26 last week. It is still above its average over the past year of 12 and showing that volatility has returned to the markets. And the Fear & Greed index has moved further to the extreme end of the 'fear' side.
Gold is unchanged overnight at US$1,226/oz and that puts it up +US$8 for the week.
US oil prices are little changed today at just under US$69/bbl. The Brent benchmark is now just under US$79.50/bbl. But both are pullbacks from this time last week. OPEC is suggesting that prices could fall from here. The US rig count had a small rise this week on top of last week's jump.
The Kiwi dollar is ending the week noticeably firmer at 65.9 USc, and up almost +1c in the past seven days. On the cross rates we are also higher at 92.5 AUc and that's its highest in 16 weeks, and at 57.2 euro cents which is its highest in seven weeks. That puts the TWI-5 at back over 70 and a good weekly gain of +100 bps.
Bitcoin is now at US$6,432, little-changed from yesterday but a net gain of +3.2% over the past week. This rate is charted in the exchange rate set below.
The easiest place to stay up with event risk today is by following our Economic Calendar here ».