Jami-Lee Ross asks National to vote for him while he's on leave. If National says yes, this could prevent it from booting Ross out of Parliament under the waka-jumping law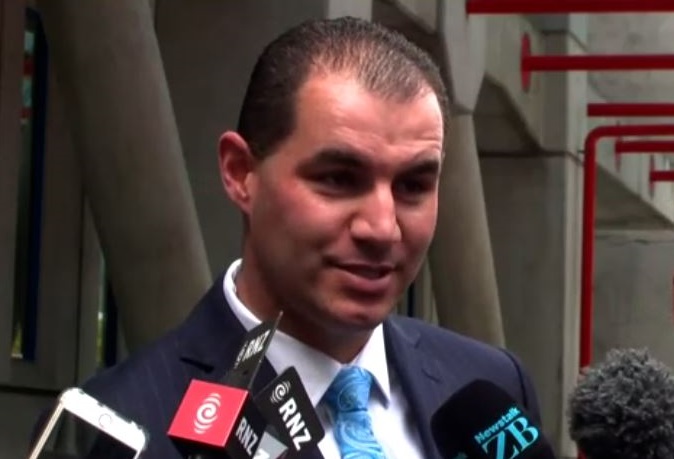 Jami-Lee Ross is signalling his return to Parliament, laying the groundwork to prevent himself from being kicked out under the waka-jumping legislation.
He has asked the National Party to vote on his behalf while he's on medical leave.
A party spokesperson confirms it received a letter from Ross late this morning offering to provide his proxy vote to the National Party.
The spokesperson says the party will "consider his offer".
Further to the Electoral (Integrity) Amendment Bill being passed at the end of September, National could get Ross booted out of Parliament if it proves he has distorted the proportionality of Parliament.
Not turning up to vote on matters before Parliament could meet this test.
National Party Leader Simon Bridges has previously said it's unlikely the party will use the legislation to get rid of Ross.
Given it fought against the Bill, it would be a hard pill for the party to swallow if it did end up using it.
While Ross was a couple of weeks ago expelled from the National Caucus, he has committed to staying in Parliament as an independent MP for Botany.
He was taken by police to a mental health facility at Middlemore Hospital over Labour Weekend, following a tumultuous week in which Bridges accused him of leaking his travel expenses, and he accused Bridges of corruption and committing electoral donation fraud.
I appreciate all the recent messages of support. I was well looked after by the fantastic people at Middlemore, and grateful for their care. On medical advice I remain on leave, but have given National my proxy vote to ensure Botany continues to be represented in Parliament. pic.twitter.com/GFxzJ9eyZ2

— Jami-Lee Ross (@jamileeross) October 30, 2018