Gareth Morgan backs newbie Amy Stevens over Geoff Simmons in The Opportunities Party's leadership race, saying he'll put his money where his mouth is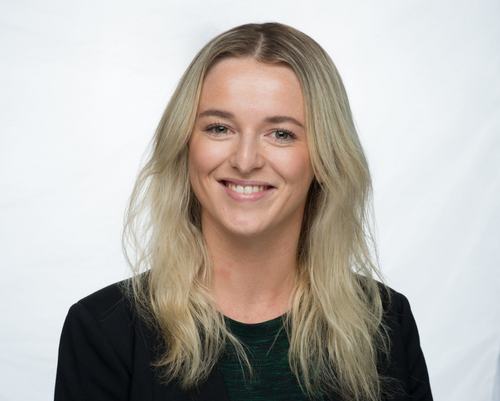 The Opportunities Party's (TOP), Gareth Morgan, is backing a fresh face to lead the party over its former leader and one of its key policy writers, Geoff Simmons.
Morgan says he's voting for Amy Stevens in the party's leadership election and is willing to put his money where his mouth is.
Stevens is an Auckland-based lawyer in her mid-20s who works in a team at ASB that focuses on servicing customers who want to buy houses in pairs or groups. She previously worked as a foreign exchange dealer at the bank.
Speaking to interest.co.nz, Morgan says he'll "totally" alter the amount he donates to the party based on who's in its leadership team.
He wouldn't say how much he'd donate if Stevens was elected versus Simmons, but says it comes down to the whole package of people playing key roles in the party.
"The less enthusiastic I am about the prospects of success, then the less I'm going to fund it… If I get excited by it, I'll put more money in it," he says.
Asked how much less enthused he'd be if Simmons was elected, Morgan says: "We need to branch out. We need to get those two women [Stevens and another candidate Donna Pokere-Phillips] into that senior team. That would excite me more than the formula we've got at the moment."
Pokere-Phillips is a lawyer who consults for corporates and Maori entities on environmental and natural resource management issues.  
Morgan says: "The whole [funding] package is dependent on chances of success – moving forward from our 2.5%. We've got to do that.
"If I didn't have confidence in the political team we've got, I would not fund anywhere near to the extent that I would if I did have confidence. But I'm only one funder… albeit a major one."
Morgan contributed over $3 million to the party in the last election.
In a Facebook post, explaining his support for Stevens, he credits her for her good grasp of TOP's policies and philosophies.
"Amy understands just how vital getting the businesspeople of New Zealand onside is, how indispensable our policies that boost productivity and incomes are and why you cannot put them to the sword in pursuit of a fairer New Zealand."
Morgan then goes on to put the boot into another candidate running in TOP's election, Jessica Hammond, who's involved in a new group with Jenny Condie – the former TOP candidate Morgan called a "pain in the arse".
"I think Amy can lead a fresh approach to marketing the essence of TOP, one that doesn't let itself get usurped by the identity politics we saw from the Jenny-come-latelys from Karori in 2017, those ladies who spewed their venom when TOP refused to bow to their agenda and went on to reveal their naked self-promotion by slagging our efforts and forming Civic.
"In TOP it's not what the party can do for you but what can you do for TOP. That's the only ethos that the vital providers of funding for TOP should back."
There doesn't appear to be any bad blood between Morgan and Simmons, Morgan saying: "Of course my next preferences will be for Geoff Simmons and Donna Pokere Phillips, Donna especially demonstrated her loyalty and her empathy with the wide base of our support during 2017."
Asked whether he's simply speaking out the way he is to spark a bit of controversy and get some publicity, Morgan says: "No… I just know talent when I see it."
Simmons doesn't appear offended by Morgan's comments.
He says Stevens is a worthy candidate and welcomes a real contest.
He does however point out the party is going to have to attract funding from a broader range of donors.
TOP members will be able to vote for a leader from December 1 to December 8, when the winner will be announced.