Washington goes feral; markets recoil; US economic data weakens; China plans economic defenses with more debt; hail claims batter Aussie insurers; UST 10yr 2.79%; oil down and gold up; NZ$1 = 67.1 USc; TWI-5 = 71.8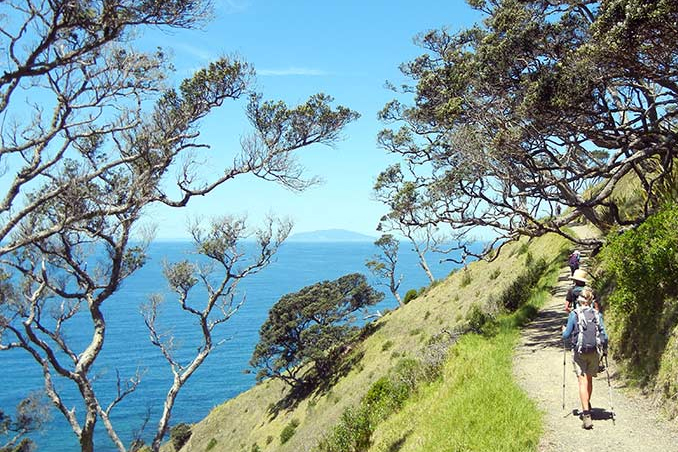 Here's our summary of key events overnight that affect New Zealand, with news of sagging economic data and wild public policy choices in Washington.
As American policy turns become ever more capricious, incoherent and inward-looking, (It is a very odd situation when "Mad Dog' Mattis is now regarded as one of the sane ones.) A Federal Government shutdown seems increasingly likely. Wall Street markets are also dealing with sliding economic indicators.
First, durable goods order growth in November have come in far smaller that expected. (And October data was revised lower). The October weakness (-4.3%) was expected (+1.6%) to be partly reversed on November but the gain was completely underwhelming (+0.8%). Worse, the small gain expected (+0.2%) in capital goods orders turned out to be a decrease (-0.6%).
Not helping was that the final measure of US Q3-2018 GDP came in lower than the prior estimates.
Further, data for personal income growth in November was weak at +0.2% and well below expectations. Personal expenditure growth also undersot (+0.3% and half the level of the pior month). Perhaps 'good news' is that PCE inflation, the Fed's preferred measure, was lower at +1.8%.
And the pace of American car sales is set to slow for the sixth straight month in December despite aggressive discounts from manufacturers. That November personal spending data may not hold even at its weak level.
Markets are still trading on Wall Street, but they are down yet again, today by another chunky -1.1%. That follows European markets that closed generally flat. They followed Tokyo which was also down -1.1%, Hong Kong that was up +0.5%, and Shanghai which was down -0.8%. (Australia ended up down -0.7% and the NZX50 was -1.0% lower.)
Consumers' mood is little changed in the US, but is souring in the EU.
The mood isn't much better in China where their top leadership has been huddling to respond to their downturn. Their central bank has promised "more liquidity" as though more debt can solve a debt-induced problem. And in a Trump-echo, they plan "more tax cuts".
In Sydney, the weather has dumped an expensive surprise on the city. Less than 24 hours after hailstorms pounded Sydney and the central coast, it is already the most expensive catastrophe for insurance companies this year, as thousands of motorists rush to deal with smashed windows and battered cars before Christmas. The cost is expected to exceed NZ$150 mln.
The UST 10yr yield is ending the week at 2.79% and a -9 bps fall for the week. Their 2-10 curve has risen overnight to just over +15 bps. The Aussie Govt 10yr is at 2.38% (and down -7 bps for the week), the China Govt 10yr is at 3.36% and down only -1 bp for the week, while the NZ Govt 10 yr is at 2.42%, also down -9 bps the week. New Zealand swap rates ended the week much lower and weaker from where we started and the curve flattened with the 2-10 curve ending at +68 bps and its flattest in more than two years.
The VIX is much higher reflecting market fears and ending at just over 28. That is still well above its average over the past year, of 15. The Fear & Greed index is as extreme as its ever been since this index was first established at the beginning of 2016.
Gold is holding today and is now at US$1,254, but is a strong +US$17/oz gain over the week.
US oil prices are holding lower today at just under US$46/bbl. The Brent benchmark is now just on US$54/bbl. Falling demand may drive it lower yet. The US rig count is still holding at its 200 week high despite these very low prices, and has in fact inched higher this week.
The Kiwi dollar is ending the week a full -1c lower at 67.1 USc. On the cross rates we are marginally firmer at 95.2 AUc, and sharply lower at 59 euro cents. That puts the TWI-5 at down to 71.8.
Bitcoin is now at US$3,941 and a -2.4% slip back from yesterday but is an impressive +24% gain for the week off its 15 month lows.This rate is charted in the exchange rate set below.
The easiest place to stay up with event risk today is by following our Economic Calendar here ».