Fear and volatility high in markets; after sharp selloff, Wall Street regains some today; Japan staggers, China struggles with jobs and bank capital; UST 10yr 2.79%; oil down and gold up; NZ$1 = 67.2 USc; TWI-5 = 71.9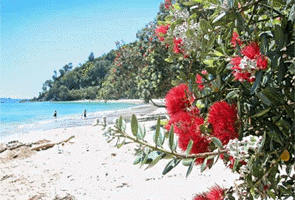 Here's our summary of key events over the holiday that affect New Zealand, with news of extreme fear and heightened volatility.
The "Fear & Greed Index" we follow is as extreme as we have ever seen it. The Volatility index we follow is very elevated and nearing a seven year high.
More regional activity reports point to a US economic slowdown.
On Wall Street on Christmas eve, stocks were down again, this time very sharply. There was a -2.7% fall on the S&P500, the sharpest slide just before the close. That took the drop to -16% in December and -19.6% since the beginning of October, perilously close to be being called a bear market. (Actually, the tech-heavy NASDAQ is already in a bear market.)
These drop came after an incompetent set of announcements from the White House and the US Treasury Secretary which fueled the flames. Markets recoiled from amateur fiscal leadership. That has prompted a backtrack today. But there is zero progress toward a resolution of the Federal Government shutdown.
Today, markets are feeling it is all a bit overdone and a solid recovery is underway which will make back most of Monday's losses. The official US government confusion hasn't really changed anything but very good early retail sales data (and here) is behind the recovery.
However, blowback in place like Japan has been severe. Their equity markets dropped -5% on Monday, pushing them firmly into a bear market. Yesterday they stopped falling but made no recovery either.
Hong Kong is closed, but in Shanghai, their markets also fell yesterday, taking their index down to a similar level it was on October 18 before the 'home team' stepped in. That means, since the beginning of October, this market is down -11.5% and since the beginning of 2018 it is down -25%. There are also the added risks of 'pledged shares'.
In China, their banking regulator is moving to bolster bank capital. Their problem is that their big four pillar banks (ICIB, Bank of China, China Construction Bank - all who have a New Zealand presence - and the Agricultural Bank of China) are all suffering from low and 'dwindling' capital levels and a straight equity infusion seems beyond them. The new idea is 'perpetual bonds', a fixed interest offering that may appeal to retail savers. It seems doubtful however they understand the risks they are taking with their savings.
China is also facing shrinking labour demand, a situation that could become volatile quickly if not managed carefully.
In Australia, it looks like their retail sales will have held up ok, aided by lower petrol prices.
But it now looks like New Zealand retail sales will only be up about +1% in 2018 compared with 2017. With Black Friday capturing an outsized share, and Christmas Eve falling on a Monday, it seems the pre-Christmas period brought no major retail gains. All eyes are now on Boxing Day sales data.
The UST 10yr yeild is at 2.79%, little changed. But their 2-10 curve is up to +19 bps.
Gold is up sharply and is now at US$1,271, a strong +US$13/oz gain on Monday alone and another +US$2 so far today. We haven't seen gold at this price since June 2018.
US oil prices have stopped falling having slumped to as low as US$42.50/bbl yesterday. The Brent benchmark got down to US$50.50/bbl. Both were -US$3 drops. Today prices are rallying however, up +US$3 to US$45.50 and US$53.50 respectively.
The Kiwi dollar starts the very short and thin trading session today a full -1c lower at 67.2 USc. On the cross rates we are at 95.3 AUc, and at 59.2 euro cents. That puts the TWI-5 at down to 71.9.
Bitcoin is now at US$3,760 and a -5.7% drop from where we left it pre-Christmas and it is sitting on a -9.2% loss for December.This rate is charted in the exchange rate set below.
The easiest place to stay up with event risk today is by following our Economic Calendar here ».