Dairy prices rise for third time; world factory data weak; China bond defaults catch attention; Aussie housing slides further; investors see Fed pause; UST 10yr 2.67%; oil and gold up; NZ$1 = 66.6 USc; TWI-5 = 71.3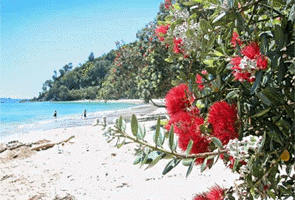 Here's our summary of key events over the holiday that affect New Zealand, with news of a jittery, uncertain start for 2019.
Firstly, we may all be on holiday, but there was another dairy auction overnight where 31,540 tonnes of product were on offer. 28,651 sold and weighted average prices rose +2.8%, the third rise in a row. WMP was up +1.2%, SMP rose an impressive +7.9% to its highest level in two years, and butter rose a strong +3.9%. Cheese was up as well. Converting these results to NZ dollars also saw a rise, at a stronger +5.7% because the Kiwi dollar is weaker today. But we are still lower that at the recent peak in May (-15%), and lower than the same time last year (-5.4%). At today's prices, we are still -9% below the GDT 10 year average. Today's rise won't much affect farm gate milk payout forecasts. But at least milk volumes are flowing strongly.
Meanwhile, there is still a drought of data from official sources in the US as the shutdown drags on. We were expecting detail on new home sales which were very weak last time they were available for October (-12% year-on-year). Markets are expecting a lesser decline for November, but we just don't know.
In fact, a US non-farm payrolls report for December is due to be released this Saturday, but that is clearly not going to happen now. Tomorrow's ADP survey will take on more importance this month as a market signal.
We do know about manufacturing PMIs however. The US reading in the comprehensive Markit survey was quite weak, coming in at a 15 month low on a new-order flow that is slowing sharply. And the Dallas Fed's survey was startlingly weak. Their general business activity index plummeted 23 points to -5.1, hitting its lowest level since mid-2016. The company outlook index also fell markedly, dropping 17 points to -3.4, also a two-and-a-half-year low. More than 20% of manufacturers noted their outlook worsened this month.
US vehicle sales won't be much part of the Dallas Fed index, but they are part of the overall US manufacturing base, and the first reports for December suggest levels weaker than for November and weaker than the same month a year ago.
Canada factory PMIs were weak also, and at a two year low.
Mexico's PMI's were in contraction territory in November and recorded another (small) contraction in December.
Likewise, China's factory PMI's have now slipped from a minor expansion to a minor contraction in their latest survey. Production was up marginally, but new orders fell, dragging their index lower.
And a small but rising flow of corporate bond defaults in China are gaining the attention of investors. The breathless doomsters (AEP for example) are overstating the trend, but although still tiny, it is something to watch, and is concerning. And now we learn that the Chinese central bank is to 'adjust' reserve ration levels to encourage more lending.
None of this helped the Shanghai stock market. Equities fell -1.1% yesterday, starting 2019 on a weak note. But that was restrained compared with Hong Kong, which fell -2.6%.
In Australia, their factory sector rounded off 2018 on a solid note, expanding moderately even if it was just a little slower than for November. Rising export orders are helping.
But their housing market isn't in such positive shape. Corelogic reports that housing market conditions ended the 2018 calendar year on a weak note, with the rate of decline consistently worsening over the year. National dwelling values were down -2.3% over the December quarter; the largest quarter on quarter decline since the December quarter of 2008.
That Chinese PMI data had a negative effect on the ASX200 which fell -1.6% yesterday.
Today on Wall Street, the S&P500 started out lower, but in mid-day trade is showing a minor gain (+0.4%). Still, global trade spats, rising interest rates and Brexit uncertainty have helped most stock indices to their worst year in a decade. Recession fears for 2019 could mean more significant drops, especially for tech stocks.
Investors are now betting that the US Fed will hold its policy rate at current levels, abandoning 2019 rate rises.
The UST 10yr yield is starting the New Year weakly, now at 2.67%, and -7 bps lower than where we left it on New Year's eve. Their 2-10 curve is slipping and now at +16 bps. The Australian Govt. 10yr is now a lot lower at 2.23% which is -14 bps below the New Year's eve level. The China Govt. 10yr is also sharply lower at 3.20% (-10 bps), while the New Zealand Govt. 10yr has held better at 2.39% and only -4 bps lower.
Gold is still rising and is now at US$1,283, another +US$6/oz gain. We haven't seen gold at this level since June 2018.
US oil prices are rising today by more than +US$1/bbl and are now at just over US$47/bbl while the Brent benchmark is just under US$55/bbl. OPEC output cuts have started.
The Kiwi dollar starts today noticeably lower against the greenback at 66.6 USc (!). On the cross rates we are at 95.2 AUc, and at 58.8 euro cents. That puts the TWI-5 down to 71.3.
Bitcoin is a little higher to start 2019 at US$3,845. This rate is charted in the exchange rate set below.
The easiest place to stay up with event risk today is by following our Economic Calendar here ».