Equities recover on strong US jobs report; US & China to restart trade talks; Canada and German jobs data good; China cuts reserve ratio hard; UST 10yr 2.67%; oil firms, gold down; NZ$1 = 67.4 USc; TWI-5 = 71.7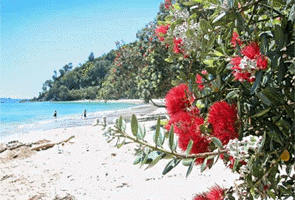 Here's our summary of key events over the holiday that affect New Zealand, with news markets have whipsawed higher today.
Yesterday, the S&P ended up down a significant -2.5% but today things are much brighter with that index recovering all the prior day's loss plus a little more for good measure. Talk about volatility! The S&P500 is up more than +3.5% in mid-day trade.
Firstly, US December payrolls came in quite strong, up 312,000 in the month with some positive revisions higher for the two previous months. The outcome beat market expectations of +180,000 handily. Their participation rate stayed at a low 61.2% and their unemployment rate rose slightly to 3.9%. Average hourly earnings rose +3.2% and slightly more than expected. All up, this is a positive jobs survey.
Also helping is that one regional Fed official is now suggesting the next rate move may be lower, and in the meantime the Fed should sit on the sidelines. Jay Powell sort of echoed those comments later but played them down after the strong jobs report.
And it has been confirmed that China and the United States will hold vice ministerial level trade talks in Beijing on Monday and Tuesday, as the two countries face pressure to end a trade war that is hurting the world's two top economies and roiling global financial markets.
Canada also reported jobs data overnight and that was mildly positive, coming in at about expectation. Their jobless rate remained at an all-time low.
And staying with the patter, German annual unemployment figures for 2018 fell to record lows, though the number of job seekers increased from November to December of last year.
Also unexpectedly positive is data for China's services sector. The Caixin services PMI rose to 53.9 and in solidly expansionary territory in December. (The US equivalent dipped, but is interestingly at about the same level as the Chinese one.)
China has cut its reserve ratio requiremnet for banks by -100 bps, as part of their credit loosening to tackle a slowing economy. That is expected to add more than US$200 bln of juice. (China has also beefed up its armed forces readiness.)
In Europe, American officials have had two Credit Suisse bankers arrested on massive fraud charges and are seeking their deportation.
The UST 10yr yield had dived earlier to just 2.55% but has since recovered and is now at 2.67% is a mirror of the equity volatility. Their 2-10 curve however is higher at +17 bps. The Australian Govt. 10yr is up very strongly, gaining +15 bps to 2.34%. The China Govt. 10yr is only -1 bp lower at 3.18% today, while the New Zealand Govt. 10yr has recovered +4 bps to 2.36%.
Oddly, the VIX is down to 22 while the Fear & Greed index we follow has lost a little of its 'fear' although it is still at 'extreme' levels - just not so much.
In light of all this changed sentiment, gold has lost -US$7 today and is now at US$1,284.
US oil prices are a firmer at just on US$48/bbl while the Brent benchmark is just on US$57/bbl. Rising US inventories haven't dampened the price mood.
The Kiwi dollar starts today firmer against the greenback at 67.4 USc, a ½c rise. On the cross rates we are at 94.9 AUc, and at 59.2 euro cents. That puts the TWI-5 at 71.7 and a good recovery.
Bitcoin is virtually unchanged today at US$3,768. This rate is charted in the exchange rate set below.
The easiest place to stay up with event risk today is by following our Economic Calendar here ».