Powell says inflation data to set rate track from here; no movement on big issues; Mexico confidence jumps; hard Brexit looms; China CPI drops; UST 10yr 2.73%; oil and gold little changed; NZ$1 = 67.9 USc; TWI-5 = 71.8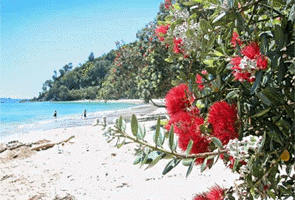 Here's our summary of key events over the holiday that affect New Zealand, with news markets are in a holding pattern today.
In Washington, Federal Reserve Chairman Jay Powell said muted inflation will give the central bank the ability to be patient in raising rates.
And some large, mall-based US retailers such as Macy's have reported ho-hum holiday sales and their stock has been sold down hard in market trading today.
And there is less-than no progress in the US Government shutdown negotiations. And the China-US trade talks are in abeyance at present. The US Administration thinks it is getting the upper hand in them. But that hasn't stopped the Chinese yuan jumping to a 24 week high on hopes those trade talks lead somewhere positive for them.
In mid-afternoon trade, the S&P500 is marginally lower, down -0.3%. This follows Europe which was up by a similar small amount. Yesterday, Tokyo closed -1.3% lower, Hon Kong +0.2% up and Shanghai -0.4% lower. Australia was up +0.3%, New Zealand was down -0.3%.
The number of Americans filing applications for jobless benefits fell more than expected last week, pointing to sustained labour market strength.
In Canada, they issued C$8.3 bln worth of building permits in November, up +2.6% from October and up +8.3% from November 2017. Higher construction for commercial buildings drove most of the gain. In fact, residential permits fell -2.5% and those for single family homes fell -5.5%.
In Mexico, consumer confidence there has soared beyond all analyst estimates in December after their newly elected President took office vowing to make the economy grow faster, curtail surging violence and root out corruption.
With less than 100 days until Brexit, the British have no plan and no agreement with the EU. Things are now very likely to get very messy and companies are now scrambling to be ready for that mess.
In Europe, both Ford and Indian-owned Jaguar Land Rover unveiled sweeping job cuts as carmakers struggle with a slump in demand for diesel vehicles, tougher emissions rules and a global economic slowdown led by China. The cuts and shutdowns will be particularly hard for the UK.
China's official CPI fell in December, according to government data released late yesterday. Markets were expecting a 2.1% inflation rate, slightly less than the November 2.2% rate. But what they got was a 1.9% rate. Their producer price index fall was even steeper. In November it was a lowish +2.7% pa and a sharp drop to +1.6% was expected. But what was posted was a +0.9% pa rate.
The UST 10yr yield is holding at 2.73%. Their 2-10 curve is also unchanged +16 bps. The Australian Govt. 10yr yield is also little-changed 2.32%, down -1 bp. The China Govt. 10yr yield is marginally higher at 3.14%, while the New Zealand Govt. 10yr yield has moved -6 bps lower to 2.36%.
Also sharply lower are local wholesale swap rates with both the 1 and two year durations dropping to equal-record lows yesterday.
Gold is down -US$2 to US$1,288.
US oil prices have slipped slightly overnight but are still just over US$52/bbl while the Brent benchmark is just over US$61/bbl.
The Kiwi dollar starts today little changed at 67.9 USc and basically holding on to yesterday's good rise. On the cross rates we slipped against a strengthening Aussie to 94.4 AUc, and are up at 59 euro cents. That puts the TWI-5 at 71.8.
Bitcoin has fallen sharply today after two separate retreats in the past 24 hours. It is now at US$3,612 which is almost a -10% dump. This rate is charted in the exchange rate set below.
The easiest place to stay up with event risk today is by following our Economic Calendar here ».