US CPI inflation eases; survey sees recession chance low; no shutdown progress; US deficit swells; market volatility eases; UST 10yr 2.69%; oil slips and gold firms; NZ$1 = 68.3 USc; TWI-5 = 72.3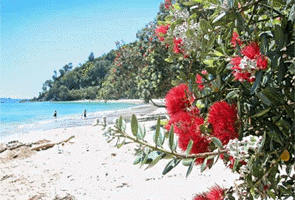 Here's our summary of key events over the holiday that affect New Zealand, with news a lower oil price is pushing inflation down and the NZD up.
In the US, one of the few pieces of official data being released is the monthly inflation numbers. That showed December consumer prices fell from the prior month for the first time in nine months and taking the year-on-year rate to +1.9% as a sharp fall in petrol prices (-2.1%) was recorded, but underlying inflation pressures remained firm as rental housing (+3.2%) and healthcare costs (+2.6%) rose steadily.
There is now fresh updates about the US Federal Government shutdown, but border security officers who are being expected to work unpaid are increasingly refusing to do so. Some airports are shutting sections of their arrivals halls. As this spreads, it may become difficult to travel to the US, but so far no airline is reporting issues.
Today we are due the December update on the US fiscal deficit. It is likely to record a 2018 deficit of over US$900 bln, the highest ever, and driven by tax revenues that are not growing because of tax-cuts-for-the-wealthy, but spending that is up more than +5% in the same period. It is likely to get worse and US$1 tln deficits are forecast. New net borrowing in the year exceeded US$1.1 tln. (Yes, some spending that needs funding doesn't run through their deficit calculation.)
A Bloomberg survey of the odds of a recession in the US in 2019 still has them at a low 1-in-4 chance, but that is its most elevated level since 2011.
On Wall Street, the S&P500 index is sagging in the final session, down about -0.3%. Earnings worries trimmed the outlook. This follows a similar drag in Europe overnight. Yesterday in Asia, most markets ended the week on a positive note with Tokyo up +1%, Shanghai up +0.7% and Hong Kong up +0.6%. The ASX200 was down -0.4% while the NZX50 was up +0.5%.
In China, S&P is reporting that US$10 bln of local government USD debt is due to mature in 2019, about a third of the total issued. As the Chinese currency is now falling quite sharply, pressure will be mounting on these local governments for these repayments.
The UST 10yr yield is lower today at 2.69%. Their 2-10 curve is unchanged however +16 bps. The Australian Govt. 10yr yield is also little-changed 2.31%, down -1 bp. The China Govt. 10yr yield is unchanged at 3.14%, and the New Zealand Govt. 10yr yield is also unchanged at 2.36%. Local swap rates have stayed down although they are marginally off their lows.
Gold is up +US$2 to US$1,290.
The VIX volatility index has pulled back somewhat and now at 19. The average over the past year has been 17 however so this level is now not that unusual given that uncertainty was a feature of 2018. The average for 2017 was only 11. The Fear & Greed index we follow is now out of the 'Extreme Fear' range where it was last week, and just in the 'Fear' quadrant.
US oil prices have slipped slightly for a second day and are now just under US$52/bbl while the Brent benchmark is just under US$61/bbl. The US rig count is unchanged.
The Kiwi dollar starts today noticeably firmer at 68.3 USc which is almost a +½c gain overnight and a full +1c gain for the week. On the cross rates we are stronger too, up to 94.8 AUc, and are up at 59.5 euro cents. That puts the TWI-5 at 72.3.
Bitcoin is holding its recent lower level at US$3,638. This rate is charted in the exchange rate set below.
The easiest place to stay up with event risk today is by following our Economic Calendar here ».