US wants back in to TPP; US inflation cools; China readies a large tax cut; Brazil sees strong growth ahead; Australian coal exports zoom; UST 10yr 2.70%; oil and gold softer; NZ$1 = 68.3 USc; TWI-5 = 72.3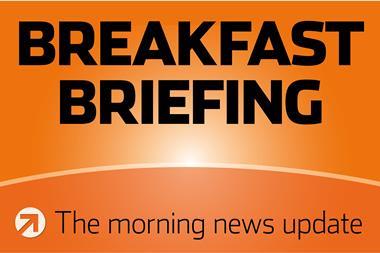 Here's our summary of key events over the weekend that affect New Zealand, with news the Americans are reversing themselves on multilateral trade deals.
It turns out that the US has done a u-turn on the Trans Pacific Partnership. Without fanfare on New Year's eve, the President signed legislation allowing him to get back into multilateral trade deals and the TPP is the largest of these. It is funded (which is why it needed legislation) to the tune of US$1.5 bln over five years, and authorises "bilateral and multilateral trade negotiations" in the Asia-Pacific region. It's key backer confirms that means they want in to the TPP - provided it doesn't include China.
Again in the US, one of the few pieces of official data being released is the monthly inflation numbers. That showed December consumer prices fell from the prior month for the first time in nine months and taking the year-on-year rate to +1.9% as a sharp fall in petrol prices (-2.1%) was recorded, but underlying inflation pressures remained firm as rental housing (+3.2%) and healthcare costs (+2.6%) rose steadily. Average wages rose in the month +1.1% faster than inflation.
The US Federal government shutdown rolls on with no end in sight. It is now the longest such shutdown in US history. But that is not stopping the Administration engaging in "acts of favouritism to ease the burden on a powerful industry". It is requiring their tax agency to keep processing forms for mortgage brokers.
In China, they seem to preparing for a "larger' tax cut, as one way to keep spending and investment flowing as their economy's growth slows.
And staying in China, after a weak year selling cars (2018 brough a -5.8% decline), their auto industry doesn't see prospects any better in 2019 or 2020 - despite the brave Government claims that EVs will be selling fast.
In Brazil, their outgoing central bank chief has said that, so long as the current reform process remains in place, growth in the country under the new President is likely to rise strongly.
Australia is becoming the coal king, at least as far as exports go. Coal is expected to become Australia's most valuable export for the first time in nine years in 2019, +5% higher than iron ore, as increasing concentration in the mining industry pushes up prices and exports to China and other countries in Asia rise. The US is also after these coal markets.
And staying in Australia, last week we reported that Virgin Money raised its mortgage rates by +20 bps in an out-of-cycle increase. Well it turns out that the same pressures are building at the big main banks there and it looks like hikes from a a wider range of banks may happen soon. Because New Zealand bank funding is essentially deposit based, and centered around fixed rate mortgage contracts, it seems that we are insulated from these pressures.
The UST 10yr yield is holding at 2.70%. Their 2-10 curve is unchanged however at +16 bps. The Australian Govt. 10yr yield is also little-changed 2.30%, down -1 bp. The China Govt. 10yr yield is unchanged at 3.14%, and the New Zealand Govt. 10yr yield is also unchanged at 2.36%. Local swap rates have stayed down although they are marginally off their lows.
Gold is down -US$3 to US$1,287.
US oil prices have slipped slightly and are now just on US$51.50/bbl while the Brent benchmark is just on US$60.50/bbl. The US rig count is unchanged.
The Kiwi dollar starts today firmer at 68.3 USc which is almost a +½c gain from Friday and a full +1c gain for the week. On the cross rates we are stronger too, up to 94.7 AUc, and are up at 59.6 euro cents. That puts the TWI-5 at 72.3.
Bitcoin took another dip lower and is now at US$3,503, this time a -3.7% reduction. This rate is charted in the exchange rate set below.
The easiest place to stay up with event risk today is by following our Economic Calendar here ».