Dairy prices rise again; US data weakens; Canada home sales poor; EU growth slows; S&P500 rises +1%; China spruiks stimulus; NZ a high-tax country; UST 10yr 2.72%; oil up while gold slips; NZ$1 = 68.1 USc; TWI-5 = 72.3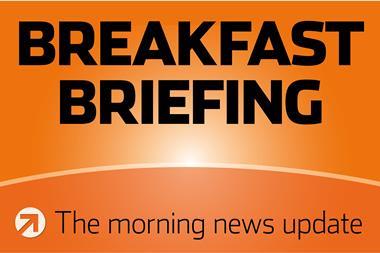 Here's our summary of key events overnight that affect New Zealand, with news the economic news may be bleak but equity markets are up today.
Firstly some good news however, dairy prices jumped +4.2% at today's dairy auction, their fourth consecutive rise, led by a +10% rise in SMP. There were also gains above +4% for butter and cheese and WMP rose +3.0% at this auction. The result takes prices in US dollars back to levels last seen in August 2018. However, the New Zealand dollar has been rising at the same time and today's +4.2% rise in US dollars translates into just a +1.9% rise in local currency. However prices in local currency are their highest since September 2018 and today's result will have dairy companies dusting off their farm gate milk price payout forecasts. It seems unlikely this event will trigger any change, but further rises might.
In the US, a gauge of business prices fell in December from November, another signal of moderating inflation. Over all of 2018 however, producer prices are up +2.5%.
In the New York region, a Fed survey of business activity declined sharply and much more than expected in January to its lowest level since mid 2017, suggesting a quickening deceleration in domestic factory activity.
Sales of existing home in Canada had their worst year in 2018 since the GFC and were especially weak in the Toronto area. Higher mortgage rates and new mortgage restrictions are behind the downturn. December sales activity fell -19% from the same month a year ago and average prices are down -4.9%.
Germany is reporting that its economic growth, the engine-room of Europe, is losing momentum. It grew for the ninth consecutive year, but in the two previous years, their GDP increased by +2.2%, whereas in 2018 it expanded by only +1.5%. And in comments to the European Parliament, ECB boss Draghi has warned overnight that EU growth is weaker than it looks. And fund managers are warning that a hard Brexit Britain is 'ininvestable'. A key parliamentary vote on Brexit is imminent.
But none of this news is dampening equity investors as risk is back on the agenda. Wall Street is up more than +1% in afternoon trading even after lackluster gains in Europe. But cues were taken from Asia where Tokyo was up +1% yesterday, Hong Kong starred, up +2%, and even Shanghai joined the party, up +1.4%. Locally, the ASX200 was up +0.7% and the NZX50 was unchanged.
In China, it is a coordinated talkfest to promote growth that is clearly flagging and quite quickly. Even more stimulus is on the way and multiple national Government agencies signal easing programs. And that includes big tax cuts, and possibly an official interest rate cut. Banks are responding with increased lending, but more debt may not be what they really need. Their mid-sized businesses are struggling, regional growth targets are being missed, and some key regions are calling for belt-tightening. It has the whiff of some policy panic.
Trade tensions are mounting in the background even though markets see progress on top-level trade talks. China is now instructing SOE firms to avoid travel to the US and other Five Eyes countries - and that includes New Zealand. And they say, if you must go, make sure you only travel with a 'clean' laptop.
A new report from the OECD shows that New Zealand's corporate tax revenues as a percent of all tax revenues are about average (15%) while in Australia they are slightly higher. But as a percent of GDP, we are very high - in fact the world's fifth highest after Cuba, Malaysia and Fiji. Our statutory rate (28%) is in the top quartile as is the effective rate (but we are well below Australia on that). All this comes after the same study shows that corporate NZ gets very low government support. So we are in a high-tax, low support environment.
The UST 10yr yield is holding at 2.72%. And their 2-10 curve is little-changed at +17 bps. The Australian Govt. 10yr yield is at 2.29%, up +1 bp. The China Govt. 10yr yield is also up +1 bp at 3.15%, while the New Zealand Govt. 10yr yield is unchanged at 2.32%. Local swap rates have slipped lower again with the one, two and three year durations all at new lowest-ever levels.
Gold has slipped -US$2 to US$1,288.
US oil prices are up more than +US$1 today and are now just on US$52/bbl while the Brent benchmark is just over US$60/bbl.
The Kiwi dollar starts today marginally softer at 68.1 USc. On the cross rates we are also softer at 94.7 AUc, but stronger at 59.8 euro cents. That leaves the TWI-5 little-changed at 72.3.
Bitcoin is little-changed overnight, now at US$3,620. But there is this. This rate is charted in the exchange rate set below.
The easiest place to stay up with event risk today is by following our Economic Calendar here ».