Stocks rise on earnings and shutdown back-off; Canada assess non-bank stability; Japan welcomes immigrants; China stimulates; Aussie power policy failure; UST 10yr 2.76%; oil rises and gold jumps; NZ$1 = 68.4 USc; TWI-5 = 72.5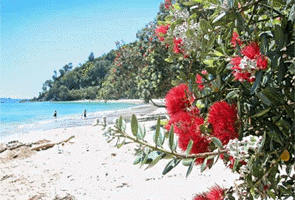 Here's our summary of key events overnight that affect New Zealand, with news the Americans are kicking the can on their shutdown issues.
Wall Street is ending the week unchanged from where it started, but erasing the losses it took in-between. The S&P500 is up +0.8% in late trade, boosted by some recent good corporate earnings reports, but more on expectations. Next week Alphabet (Google) and Apple are among some bellwether companies reporting. And there are direct signs the US Administration is softening its position significantly on shutdown issues. This comes as passenger processing at more airports slows markedly, and thousands of unpaid IRS workers stay at home. Now a three-week funding extension has been agreed, without anything for the border wall.
In Canada, they are weighing whether to subject private lenders to the same mortgage stress-test rules faced by banks to prevent housing markets from being destabilised. This has suddenly become an important consideration in Australia too, on the impending release of the Hayne Report. That is likely to degrade banks from supplying mortgage finance for some time and during that readjustment period non-bank mortgage funders are expected to rush in to fill the gap. In fact, they have already started doing that. In Canada, tighter bank regulation has opened the door to opportunities for non-banks and those alternatives are now becoming significant players, large enough for regulators to worry about financial system stability.
In Japan, Tokyo inflation data for December came in higher than analysts were expecting - at +1.1% vs expectations of +0.9%.
And Japan is getting to welcome immigrants, people they need to run their economy and maintain their high standard of living (-9% lower than New Zealand). The world's fourth largest economy has doubled the number of immigrants living there in the past five years to more than 1.4 mln. It is a change few thought Japan would actually embrace.
Slower growth in China at the end of 2018 has prompted Beijing to announce a series of growth-boosting measures to avert the risk of a sharper slowdown. These include hundreds of large infrastructure projects, cuts in income taxes and government fees, looser guidelines for local governments to issue much more debt for their own projects, and a cut in bank reserve requirements. Most of these measures have been building from late 2018.
And in an intriguing tidbit, China has [accidentally?] released details of how it sees income classifications. In the footnotes of a recent report on how Chinese people spend their time, their official statistics agency says it considers people with incomes of under 2,000 yuan (NZ$435) per month to be "low-income," while those earning between 2,000 and 5,000 yuan each month are "middle-income." People making 5,000-10,000 yuan (NZ$1,100 to NZ$2,150) count as "relatively high" earners, while everyone whose pay amounts to more than 10,000 yuan (NZ$2,150 per month or NZ$26,000 per year) is a "high-income" person.
In Germany, business sentiment slipped yet again and this time by more than expected.
In Australia, the reliance on forcing major industries to close to meet load-shedding requirements during extreme demand has exposed their broken energy policy. Some states have used virtue politics to undermine baseload requirements without building adequate replacement. And these deficiencies are spilling over into load pressures on other states. Only Western Australia, which is delinked from their electricity network, is immune. It is a situation that may take years to fix, and is likely to weigh on growth and jobs. Ignoring climate change planning and policy is having a direct impact on them, maybe making parts of their economy uninsurable. Adaption requires planning at a national level.
Wholesale swap rates are slightly lower than this time last week, especially at the long end. The two year is down -1 bp but not quite at its all-time low (of 1.87%). The five year is down -3 bps on the week while the ten year is down -5 bps over the same timeframe. The UST 10yr yield has bounced back from yesterday's sharp drop to be just on 2.76% but a small fall for the week. Their 2-10 curve is back under +16 bps. The Australian Govt. 10yr yield is at 2.22% and a chunky -11 bps weekly drop. The China Govt. 10yr yield is firmer at 3.16%, and the New Zealand Govt. 10yr yield is at 2.34% and almost unchanged for the week.
Gold has shifted strongly higher today, up +US$19 to US$1,297/oz. That is also a good +1.1% gain for the week.
The VIX volatility index is little-changed this week and is now at 18. The average over the past year has been 17, so this level is now not that unusual given that 'uncertainty' was a feature of 2018. The average for 2017 was only 11 however. The Fear & Greed index we follow has moved further away from 'fear' and is now over to the 'greed' side.
US oil prices have moved a little higher are now just on US$53.50/bbl while the Brent benchmark is just on US$61.50/bbl. Both are small gains overnight but are similar to the levels of a week ago. The US rig count rose by +9 or +1% this week. US crude oil and petrol stocks are unusually high, but the upward pressure is coming from the uncertainty in Venezuela,
The Kiwi dollar starts today up strongly from yesterday at 68.4 USc but which is almost a +¾c gain overnight and takes it to its highest level of 2019. On the cross rates we are little changed at 95.3 AUc, and at 60 euro cents, also a 2019 high. That pushes the TWI-5 up to 72.5 and a +1.1% gain for the week.
Bitcoin has changed very little this week and is holding at US$3,554. It seems that it costs more the US$4,000 to mine the crypto, removing supply additions. This rate is charted in the exchange rate set below.
The easiest place to stay up with event risk today is by following our Economic Calendar here ».