Most equity markets rise; US ends shutdown; Canada probes non-bank lender risk; China adds stimulus; Malaysia goes after KPMG, Deloitte; UST 10yr 2.76%; oil firm and gold jumps; NZ$1 = 68.4 USc; TWI-5 = 72.3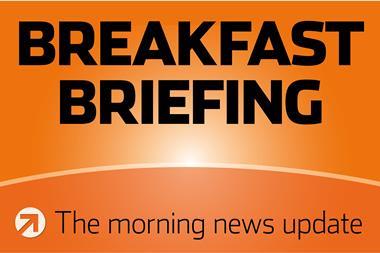 Here's our summary of key events over the weekend that affect New Zealand, with news the world seems to be on a low growth, low inflation track, and consumer confidence is faltering. But despite that, markets appear optimistic and ready to embrace risk.
But first, there will be no video version today because it is a public holiday north of Taupo, and we are based in this region. It is also a public holiday in Australia.
Wall Street is ended last week unchanged from where it started, erasing the losses it took in-between. The S&P500 was just one of nearly every market that rose on Friday - all except Argentina, India and London. This week Alphabet (Google) and Apple are among some bellwether companies reporting earnings. And there is a three-week funding extension agreed, without anything for the border wall, and reopening the US Federal Government. But the whole thing will be back as an issue within a month.
In Canada, they are weighing whether to subject private lenders to the same mortgage stress-test rules faced by banks to prevent housing markets from being destabilised. This has suddenly become an important consideration in Australia too, on the impending release of the Hayne Report. That is likely to degrade banks from supplying mortgage finance for some time and during that readjustment period non-bank mortgage funders are expected to rush in to fill the gap. In fact, they have already started doing that. In Canada, tighter bank regulation has opened the door to opportunities for non-banks and those alternatives are now becoming significant players, large enough for regulators to worry about financial system stability.
In Japan, Tokyo inflation data for December came in higher than analysts were expecting - at +1.1% vs expectations of +0.9%.
Slower growth in China at the end of 2018 has prompted Beijing to announce a series of growth-boosting measures to avert the risk of a sharper slowdown. These include hundreds of large infrastructure projects, cuts in income taxes and government fees, looser guidelines for local governments to issue much more debt for their own projects, and a cut in bank reserve requirements. Most of these measures have been building from late 2018.
In Malaysia,the country's new government is going after Goldman Sachs for the role they played in their 1MBD sovereign wealth fund fraud. It has also emerged that they are going after the auditors involved as well - KPMG and Deloitte - "were [they] aiding and abetting in this scandal, or merely negligent".
In Germany, business sentiment slipped yet again and this time by more than expected.
Wholesale swap rates will start the week slightly lower than this time last week, especially at the long end. The two year is down -2 bps at 1.90% but not quite at its all-time low (of 1.87%). The five year is down -3 bps on the week while the ten year is down -5 bps over the same timeframe. The UST 10yr yield has bounced back to be just on 2.76% but a small fall for the week. Their 2-10 curve is now under +14 bps. The Australian Govt. 10yr yield is at 2.21% and a chunky -12 bps weekly drop. The China Govt. 10yr yield is firmer at 3.16%, and the New Zealand Govt. 10yr yield is at 2.34% and almost unchanged for the week.
Gold was up +US$19 to US$1,297/oz last week and over the weekend in offmarket trading has pushed up to US$1,303. That is also a good +1.2% gain for the week. In London, intrigue about Venezuela's gold holdings is a developing story.
US oil prices moved a little higher are now just on US$53.50/bbl while the Brent benchmark is just on US$61.50/bbl. Both are small gains but are similar to the levels of a week ago. US crude oil and petrol stocks are unusually high, but the upward pressure is coming from the uncertainty in Venezuela.
The Kiwi dollar starts today up strongly at 68.4 USc and almost a +¾c gain on Friday That takes it to its highest level of 2019. On the cross rates we are little changed at 95.3 AUc, and at 60 euro cents, also a 2019 high. And that pushes the TWI-5 up to 72.5 which was a +1.1% gain last week.
Bitcoin has changed very little this week and is holding at US$3,546. This rate is charted in the exchange rate set below.
The easiest place to stay up with event risk today is by following our Economic Calendar here ».