Local Government New Zealand says up to $14 billion of local government infrastructure is at risk from rising sea levels and climate change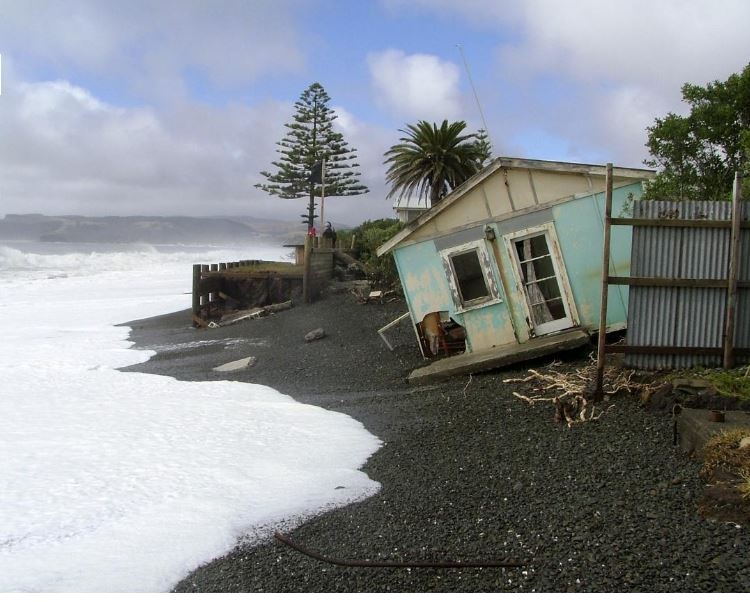 Local Government New Zealand (LGNZ) President Dave Cull says councils around the country need to act now to address the threat of rising sea levels.
It follows the release today of a LGNZ report, Vulnerable: The quantum of local government infrastructure exposed to sea level rise.
It looks at the cost to councils from rising sea levels and says up to $14 billion of local government infrastructure is at risk. The report calls on central government to urgently develop policies to help minimise the impact of climate change on New Zealand communities.
But earlier this week the West Coast Regional Council's submission on the government's Zero Carbon Act (ZCB) hit the headlines after it questioned climate change.
"While the framework of the Zero Carbon Bill appears to be well-intentioned the science behind the bill and anthropogenic climate change needs to be presented and proven beyond reasonable doubt.
"If the ZCB is adopted the key will be how it is implemented. The ZCB will put obligations on individuals, businesses and organisations to change their behaviour and reduce emissions nationally, however, the impacts will be felt at the regional level, particularly on the West Coast. The proposed areas where emissions can be reduced will potentially have significant negative economic and social repercussions for this region. If the ZCB is adopted it must focus more on regional effects. Much more work would be needed to ensure that negative outcomes of implementing the ZCB on West Coast people and communities are avoided or minimised.
But Cull says now's the time to act and not procrastinate.
"Many councils are already experiencing the impact of sea level rise, most notably in Bay of Plenty, the West Coast, South Dunedin and Hawke's Bay, but we haven't had an accurate nationwide understanding of the community-owned infrastructure that is at risk, until now," he says.
"Using sea level rise scenarios that are based on the best local and international scientific advice, our research paints a really stark picture for local communities.  That's not even factoring in the total value of assets at risk from sea level rise, which skyrockets when you start factoring things that sit on top of this infrastructure, like highways, homes, businesses, office buildings, hospitals, factories and schools."
"That's why we need to urgently ramp up work on New Zealand's adaptation framework. As a small country our efforts in the mitigation space – while necessary – are not going to meaningfully move the dial on global carbon emissions. But changes in the climate will definitely impact us, principally in the form of rising sea levels as two-third of all New Zealanders live within five kilometres of the sea."
The LGNZ report calls for a national conversation on the level of local government services currently provided and what can be maintained in the short, medium and long term as sea levels rise. It also recommends the establishment of a National Climate Change Adaptation Fund to deal with the costs of rising sea levels and a Local Government Risk Agency to help councils understand and factor in the risk of climate change into their planning and decision-making. The report also recommends creating a National Master Plan so it can work with the owners of affected infrastructure to plan for rising sea levels.
The insurer's perspective
The Insurance Council of New Zealand (ICNZ) has welcomed the release of the LGNZ report.
But ICNZ Chief Executive Tim Grafton says while the report identifies billions of dollars' worth of local government assets that are at risk from rising sea-levels, the real cost to the country as a whole will be much larger.
He says the full cost of exposure to central government and private sector property will be in the tens of billions of dollars.
"LGNZ has done everyone a service by putting the issue of adaptation to climate change fairly and squarely on the agenda for discussion by all," he says. "This is not just an issue for local government; central government has a key role to play too and ultimately carries the economic, social and political risk if adapting to sea-level rise is not well managed. Every dollar invested to reduce and adapt to risk now will save many more dollars in future post-disaster losses and help avoid social dislocation."