Good US jobs growth, but part-time heavy; US factory expansion unchanged; US consumers less confident; most other PMIs weaken; AU house prices fall; UST 10yr 2.69%; oil rises and gold slips; NZ$1 = 69.1 USc; TWI-5 = 73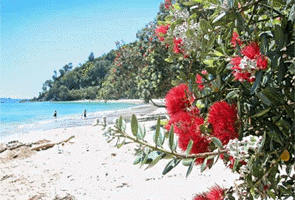 Here's our summary of key events overnight that affect New Zealand, with news disappointing factory data is threatening global growth.
But first, American jobs growth surged, with employers hiring +304,000 new workers in January, the most in 11 months. But the number of people in part-time work rose by about +500,000. Their very low participation rate edged up fractionally and the larger workforce caused their jobless rate to rise to 4.0%. Still, this was regarded as a very good result by market analysts.
Average hourly earnings rose by +3.2% year-on-year, almost exactly as expected, although the good gain in December did not flow through to January.
Two factory PMI reports were out for the US overnight. The Markit one recorded a flat-lining. The ISM one was slightly more positive, especially for new orders. Both indicate a moderate expansion in the American factory sector is continuing.
There was also another consumer sentiment survey out and this recorded a sharp drop-off in consumer confidence. The latest level is still positive and not yet in worrying territory, but like other such surveys it indicates American consumers are not as confident as they once were. In fact, these latest readings are the lowest in two years.
Canada's factory PMI was little weak, depressing at a modest expansion. On the other hand, Mexico's PMI picked up in January after flirting with a contraction at the end of 2018.
In China, the Caixin factory PMI fell further to 48.3 in January, the deepest contraction since February 2016. The subindex for new orders dipped further as the screws tighten across their manufacturing sector.
In Europe, their factory sector stalled in January, heading steadily towards contraction, on a path that way since the peak in early 2018. New order levels were the lowest since April 2013.
EU inflation is running at +1.4% in January, slightly lower than the +1.6% rate in December.
Wall Street has lost some puff despite the American jobs and factory data underscored an expanding US economy with little wage inflation. The weaker global implications are sinking in.
In Australia, CoreLogic is reporting that January was another down month for house prices. National property prices are now -6.1% lower than they were when the market peaked in October 2017. The downturn has gathered pace over the past three months and has become more broader based geographically. But Sydney and Melbourne are the epicenter as more than half of the country's housing 'value' is in these two cities. Sydney is down -9.7% and Melbourne is down -8.3% in the past year.
And so far, there has been no leaking of the Hayne Report.
Overnight, both Washington and Beijing have signaled a positive turn in the latest talks to secure "the biggest deal ever made." But analysts remain deeply sceptical that a deal can be secured by March 1, when American tariffs on Chinese goods are set to rise. Insiders see no big breakthrough imminent. However, an extension seems on the cards if the timing gets close - an this is probably the Chinese strategy.
Wholesale swap rates are little-changed this week for durations 1, 2 and 3 years, but are noticeably lower for longer durations. The 2-10 curve is down to just +59 bps and the flattest we have seen it since October 2016. The UST 10yr yield has bounced back from yesterday's sharp drop to be just on 2.69% but still a -7 bps fall for the week. Their 2-10 curve is at +17 bps. The Australian Govt. 10yr yield is at 2.25% and a +3 bps weekly gain. The China Govt. 10yr yield is little-changed at 3.15%, while the New Zealand Govt. 10yr yield is at 2.23% and a -12 bps dive for the week.
Gold has drifted lower overnight to US$1,317/oz. but that is a +US$10 gain for the week.
The VIX volatility index is marginally lower this week and is now at 16. The average over the past year has been 17, so this level is now not that unusual. The average for 2017 was only 11 however. The Fear & Greed index we follow has moved further away from 'fear' and is now over to the 'greed' side.
US oil prices have moved strongly higher are now just on US$55/bbl while the Brent benchmark is just on US$63/bbl. Both are gains of almost +US$2/bbl overnight. The US rig count slipped back slightly this week.
The Kiwi dollar starts today little-changed from yesterday at 69.1 USc but which is almost a +¾c gain for the week. On the cross rates we are little changed at 95.1 AUc, and at 60.3 euro cents. That pushes the TWI-5 up to 73 and a good gain for the week.
Bitcoin has changed very little overnight and is holding at US$3,428 but that is a -3.5% decline in the past seven days. This rate is charted in the exchange rate set below.
The easiest place to stay up with event risk today is by following our Economic Calendar here ».