A review of things you need to know before you go home on Thursday; A new NZ resident every 5 minutes and 26 seconds, a Capital Gains Tax plea, a Westpac floating rates notes issue, a lower Kiwi dollar, higher milk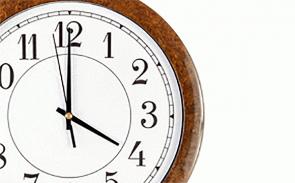 Here are the key things you need to know before you leave work today.
MORTGAGE RATE CHANGES
No changes to report.
TERM DEPOSIT RATE CHANGES
Heartland Bank has introduced two special rates - a six-week one at 2.6% and an 11-month one at 3.6%.
I SEE LIVING PEOPLE - 5 MILLION OF THEM
Statistics NZ says the population of New Zealand could hit the 5 million mark either late this year or in 2020 based on current trends. Stats NZ estimates we are adding one new person every 5 minutes and 26 seconds. It took 30 years to move from 3 million (in 1973) to 4 million (in 2003). But it is likely to take only about half that time to increase by another 1 million – about 16 years. In 1908 the country had just 1 million people living here.
TIME IS TIGHT
New Zealand's largest accounting group says the Government's tight timeframe to get a broad capital gains tax ready – as promised – to take on the 2020 election campaign trail is "an accident waiting to happen". "A capital gains tax will be a big change for taxpayers and it's crucial that the necessary legislation is concise, efficient and clear, that is, it does the job," said John Cuthbertson, New Zealand Tax Leader for Chartered Accountants Australia and New Zealand (CA ANZ). In a pre-Christmas letter to the Finance and Revenue Ministers, CA ANZ urged the Government to consider deferring the introduction date of a capital gains tax and to stage its application, starting with income-producing land.
WESTPAC NZ LAUNCHES FLOATING RATES NOTES ISSUE
Westpac NZ says it is seeking at least NZ$100 million from a new issue launched on Thursday of three-year floating rates notes. The offer was set to close on Friday and with the notes, which won't be sharemarket listed, to be issued on February 14 and maturing on February 14, 2022. The interest rate will be the 90-day bank bill rate plus a margin. The indicative margin given is 0.85%.
MILKING IT
The much stronger than expected outcome of the latest GlobalDairyTrade auction on Wednesday night has given a boost for the prospects of Fonterra perhaps being able to offer a better than currently anticipated milk price to farmers this season. At the moment Fonterra's forecasting a price in the $6 to $6.30 range - with most recent market expectations that the figure's more likely to be closer to just $6. ASB senior rural economist Nathan Penny said on Thursday that it appears that dairy markets are pricing in the risk of drought disrupting NZ production. "...With the season now well-advanced, we are disinclined to look this gift horse in the mouth. As a result, we lift our 2018/19 Fonterra milk price forecast by 25 cents to $6.25/kg," he said.
GIVE AND TAKE
The market expected there would be payback from super-strong employment figures in the September quarter. In the event the payback was even bigger than anticipated as the unemployment rate blipped up to 4.3% in December.
SWAP RATES DROP
Local wholesale swap rate moves are notably weaker today by about -1 bp for 1 year and by increasing amounts beyond that. The UST 10yr yield is down -2 bps to 2.68%. The Aussie Govt 10yr is now at 2.14%, down -11bps, the China Govt 10yr is unchanged at 3.15% (they are on holiday this week), while the NZ Govt 10 yr is down at 2.14% and that is down another -8 bp. The 90 day bank bill rate is unchanged at 1.92%.
BITCOIN STATIC
The bitcoin price is broadly unchanged at US$3,420.
NZD DIPS
The NZD was already falling before the employment figures came out and dropped more afterwards. It's down around three-quarters of a US cent since Wednesday at US67.6c. We are also weaker on the cross rates at 95.1 AUc, and 59.5 euro cents.
This chart is animated here. For previous users, the animation process has been updated and works better now.