Equities can't hold gains; Canada job growth impresses, EU data weak; Finland ends UBI experiment; China laps up PPPs; iron ore price leaps; UST 10yr 2.63%; oil unchanged, gold up; NZ$1 = 67.4 USc; TWI-5 = 72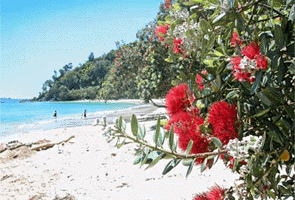 Here's our summary of key events overnight that affect New Zealand, with news that a Finnish UBI trial has ended and declared 'unsuccessful'.
But first, Wall Street is ending the week -0.3% lower than yesterday although the losses are being pared back in the afternoon session. But for the week, that will be ending back where it started, unable to hold earlier gains. Earlier, European markets were also lower by between -0.3% in London to -1.0% in Frankfurt. The week closed even lower in Tokyo which was down -2.0%. Shanghai will be back on Monday after their national holiday week, but if Hong Kong is a guide, they will return with not much net change.
In Canada, employers added +66,800 jobs in January, far better than the gain of +8,000 that analysts expected. The Canadian jobless rate ticked up however to 5.8% as more people sought work. The Canadian currency rose on the news. It was also bolstered by better-than-expected housing start data.
And there was data out in Europe overnight. The German trade data actually came in a bit stronger than expected with both exports and imports rising while their trade surplus eased back a bit. But French industrial production data was weak as expected in December but not as weak as the prior month. Italian industrial production data was similar.
You may recall that Finland ran an trial program for UBI (universal basic income) where jobless people were paid a living wage. The hope was that this would give them security to find work. In the end, these people "felt happier" with the free money (that is, "wellbeing" went up), but hardly any of them looked for or found jobs. Finland has ended the trial, dubbing it "not successful".
China loves public-private partnerships (PPPs). They are reporting that in 2018, a total of 8,654 PPP projects had been registered, worth NZ$2.9 tln. The projects for which construction has started totaled 2,237, with these adding up to NZ$700 bln in investment.
The price of iron ore, especially in the key Chinese market, is rocketing higher. This is despite the China slowdown. The dam disaster in Brazil has suddenly caused a supply shortage, extended by Brazilian outrage at the miner which may further reduce shipments from more mines there while remediation work is undertaken. Brazil is Australia's largest supply rival to China.
But on the flip side, this now means there is a sudden shortage of demand for iron ore bulk carrying ships. The Baltic Dry index, which measures ship charter pricing, has plunged, now down to 2016 lows. This is a sudden -56% drop since the beginning of 2019.
The OECD is reporting that gross borrowings of member governments from the financial markets are set to reach a new record level in 2019 by exceeding US$11 tln. But the increase is confined to a few countries, particularly the United States. As QE is wound back, governments are switching to market funding sources. New Zealand is among a small group of members (including Denmark, Iceland, and Sweden) where the debt load is considered at "very low levels". If it wasn't for the US's voracious debt-funding appetite, the OECD would be reporting good overall progress in reducing this budget load.
The UST 10yr yield is lower today at 2.63% and falling yer another -3 bps from this time yesterday. Their 2-10 curve is now just on +17 bps. The Australian Govt. 10yr yield is at 2.10% and a +1 bp rise overnight. The China Govt. 10yr yield is unchanged at 3.15% because markets there are closed of course, while the New Zealand Govt. 10yr yield is at 2.13% and a further -5 bps fall.
Gold is up +US$5 at US$1,315/oz.
The VIX volatility index is marginally higher this week and is now at 17. The average over the past year has been 17, so this level is now not that unusual. The average for 2017 was only 11 however. The Fear & Greed index we follow is unchanged and still just over on the 'greed' side.
US oil prices are unchanged today at just under US$52.50/bbl while the Brent benchmark is at US$62/bbl. The US rig count rose slightly this week
The Kiwi dollar is ending the week little changed in offshore markets at 67.4 USc. On the cross rates we are at 95.2 AUc, and at 59.6 euro cents. That leaves the TWI-5 at 72 where it has been for the past few days.
Bitcoin has jumped today, up +7.5% to US$3,611 and taking it back over NZ$5,000 for the first time in ten days. A US SEC commissioner has said he will support the launch of a bitcoin ETF. This rate is charted in the exchange rate set below.
The easiest place to stay up with event risk today is by following our Economic Calendar here ».