Auditor General notes growing debts and rising costs at councils as they grapple with issues including population growth and climate change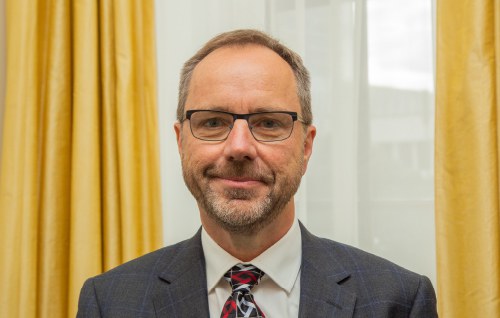 A report from the Auditor-General has raised serious concerns about the growing debt levels of many of the country's councils and the rising costs they are facing due to climate change.
The report was presented to parliament on Thursday and follows a nationwide audit of long-term plans (LTPs) produced by the country's councils' for the 2018-2028 period.
Councils are required to produce a 10-year LTP every three years and it is the main way that they outline the services they will provide and the projects they are funding.
Auditor-General John Ryan says many of the country's local authorities have forecast increased expenditure and debt levels.
"Councils are facing many significant and often conflicting pressures. Difficult decisions will need to be made as a result," Ryan says.
The report says the audit showed a significant increase in capital expenditure by councils.
"This will lead to challenges regarding how to fund this extra spending, particularly for growth councils that are starting to reach the debt limits they have set. Council rates are forecast to continue to increase, and, for many communities, these increases are likely to be proportionately more than the increase in their other household costs or income."
And because many council's rely on borrowing to fund their capital expenditure those figures are also growing.
"As a result, the 2018-28 LTPs reflect a sharp increase in expected debt for councils overall. Some "high-growth" councils (that is, councils experiencing high population growth) are starting to come up against the debt limits that they have set, in the context of prudent financial management."
And metropolitan councils are forecasting a 72% increase in their borrowing levels between 2018 and 2028.
Auckland Council remains the country's largest borrower, with its debt making up 50% of the total local government sector debt. Its debt is forecast to increase by 42% from $9.2 billion to $13.1 billion between 2018/19 and 2027/28.
"Overall, Auckland Council's capital expenditure is forecast to increase by 29% for 2018-28 compared with the forecast for 2015-25."
And it says this is largely to meet additional growth demands in the city.
The Auditor-General's report says because of such pressures local authorities are now looking at using other funding mechanisms to fund their costs.
"For example, some are setting up "special purpose vehicles" to provide councils with alternative funding mechanisms. We will watch these developments and ensure that they are appropriately accounted for and disclosed."
This is in keeping with the Auckland Council's adoption of targeted rating and a Regional Fuel Tax which is projected to raise $1.5 billion over the next 10 years.
While the growing threat of climate change is also a massive problem confronting councils around the country.
"Communities are already feeling the effects of climate change. Addressing these effects could compound the pressure of increasing capital expenditure forecasts. In many respects, councils do not know the extent of the challenges they face in responding to climate change."
The Productivity Commission has been carrying out an inquiry into the financing and funding of local government in New Zealand.
Submissions on the commission's issues paper closed on Friday (February 15) and it is expected to release a draft report on the issue in June before presenting its final report to the Government on November 30.  
The Auditor General's report follows a paper released this month by Local Government New Zealand (LGNZ) which said up to $14 billion of local government infrastructure was at risk from rising sea levels and climate change.
LGNZ President Dave Cull called on central government to establish a National Climate Change Adaptation Fund to deal with the costs of rising sea levels and a Local Government Risk Agency to help councils understand and factor in the risks of climate change into their planning and decision-making.