Equity price runup contrasts with economic data; new NAFTA consent uncertain; China continues stimulus; Aussie business confidence shaky; UST 10yr 2.56%; oil and gold unchanged; NZ$1 = 66.9 USc; TWI-5 = 71.5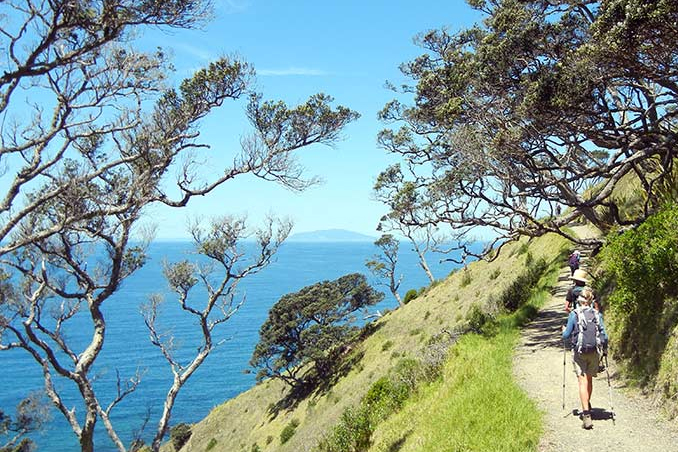 Here's our summary of key events over the weekend that affect New Zealand, with news markets are happy on holiday even if the latest data isn't that positive.
Equity markets ended last week in generally positive territory although the ASX ended flat on the fay and the NZX was down -0.2%. But with a longer perspective, for all of 2019 so far, the S&P500 is up nearly +16%, the German DAX is up a similar amount, The British FTSE has gained a bit more than +10%. In Asia, Tokyo is up more than +13%, Hong Kong is up +19% and Shanghai takes the cake, up +33%. Locally, the ASX is up +13% and the NZX50 is up +14%.
Risk-taking is up since central banks started suggesting rate hikes are off the policy table, especially the US Fed. But the data doesn't really support expanded risk appetites, so at some point, something will have to give.
Retail sales in the US were up much more than analysts were expecting posting a +1.6% month-on-month annualised gain in March when half that was expected. That is most of the +3.6% gain from the same month a year ago. However, given that US inflation is +1.9%, this is a modest real rise in retail sales.
And their inventory-to-sales ratio surprised by not getting worse.
But US housing start data wasn't so good for March, down a concerning -15% from the same month a year ago.
And the early look at April business activity in the US shows it's growth is slowing sharply. In fact, that is now at a 31 month low driven by their giant services sector. Output, new orders and hiring all show sharp pullbacks.
This downtrend is supported by the Philadelphia Feds regional index which also came in way below expectations. It declined to a reading of 8.5 in April from 13.7 in March. This index was at 32.3 in May 2018. so it has come a long way off.
Over the border to the north, Canadian retail sales data also brought a stronger-that-expected rise in February data released overnight. But to be fair, most of this rise is accounted for by inflation.
Trade over that border is supposed to be subject to the new updated NAFTA. But a new official review casts doubt on the likely benefit for the US and that may reinforce the trouble the Administration has getting Congressional consent. Apparently its not a great deal at all for the Americans, even if it is for Mexico and Canada.
Both the IMF and OECD have warned China that excessive stimulus could undermine the country's attempts to deal with financial risks. But after better than expected growth in Q1, expectations are raised that Beijing will now go ahead with important structural reforms and it is resilient enough to put up with the short term adjustment costs.
However China has lost a key WTO ruling in a dispute with the US over tariff levels for wheat, rice and corn which it continues to protect. And the only indication coming out of Beijing is that stimulus support will remain.
And for the record, we are approaching the 30th anniversary of the "June 4 Incident", known in the West as the "Tiananmen Square Massacre" where 100s of student protesters for democracy were killed (although most were killed outside the Square in the subsequent crackdown). This is the icon image of the protest. The event ushered in the current heavy Orwellian censorship and even today Beijing is nervous of fallout; it has extended public holidays and banned certain songs as the anniversary approaches.
In Australia, a ray of hope for their manufacturing sector. After declining for a many months, the latest PMI data shows it expanding again. But overall business activity indicators have "deteriorated more seriously" than indicators on employment, according to the latest quarterly NAB Business Survey.
The UST 10yr yield has drifted off from its recent rise and now down -4 bps at 2.56%, but that is exactly where it was a week ago. Their 2-10 curve is little-changed at +16 bps but their negative 1-5 curve is wider at -8 bps. The Aussie Govt 10yr is at 1.92% and down -3 bps, the China Govt 10yr is unchanged at 3.39%, while the NZ Govt 10 yr is at 2.00%.
Gold is unchanged at US$1,276.
US oil prices are a little firmer, now just on US$64/bbl while the Brent benchmark is at US$72/bbl.
The Kiwi dollar is weaker at 66.9 USc. On the cross rates we are at 93.4 AUc. Against the euro we are at 59.5 euro cents. That puts the TWI-5 at 71.5.
Bitcoin is at US$5,224. This rate is charted in the exchange rate set below.
The easiest place to stay up with event risk today is by following our Economic Calendar here ».