National's Judith Collins refuses to rule out leadership bid, while leader Simon Bridges refuses to say he trusts her, as party's caucus meets for first time since the Easter break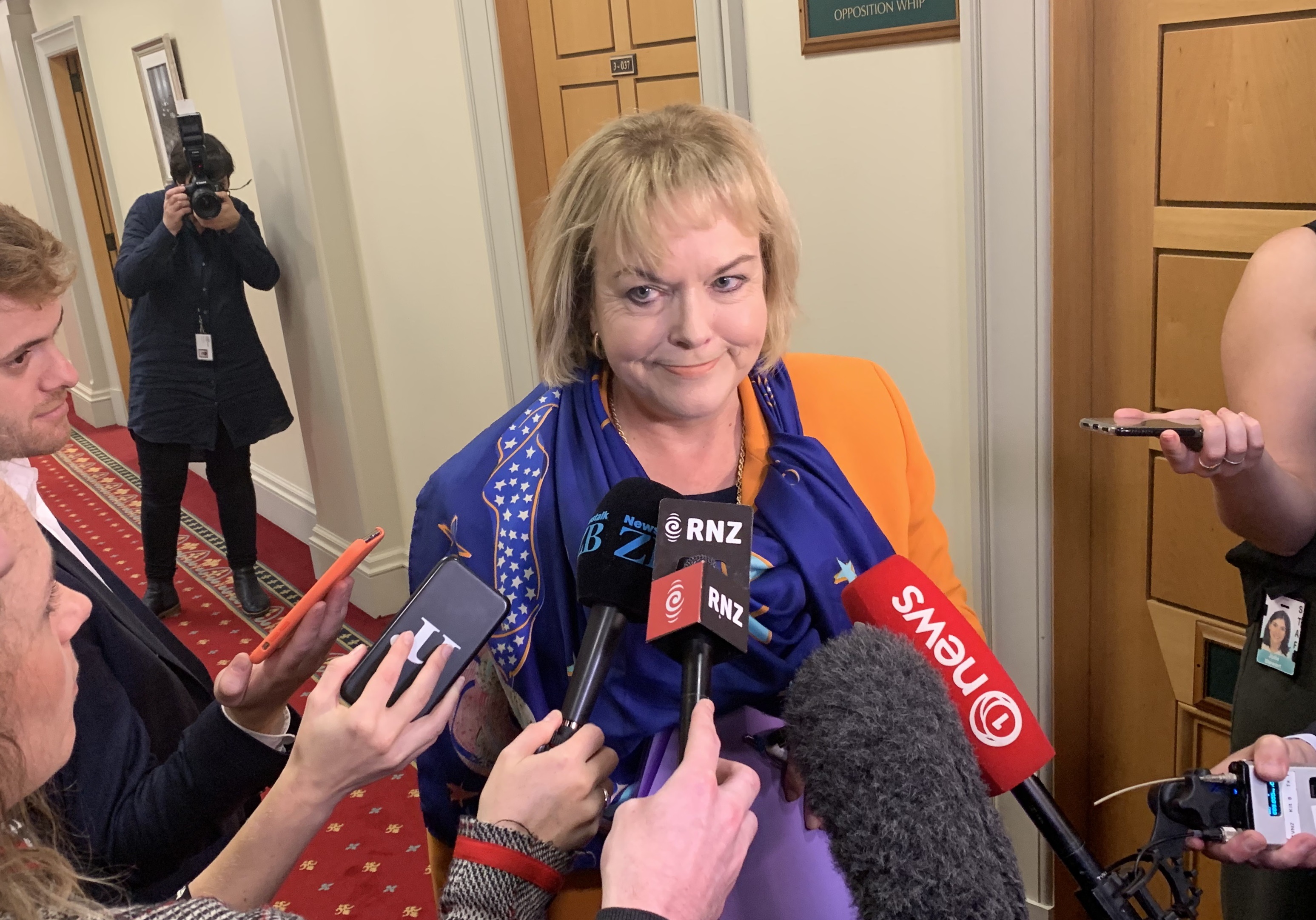 There's no love lost between Simon Bridges and Judith Collins as they attend the National Party's first caucus meeting since the Easter break and murmurings of a leadership coup started emerging through the media.
Collins is refusing to rule out a leadership bid or explicitly say she's loyal to Bridges as leader. Meanwhile Bridges won't say he trusts Collins.
Whether the rift will end in Collins being disciplined or making an imminent attempt to overthrow Bridges, is unclear.
Bridges told media on his way to caucus: "I always talk about three things – holding the government to account, developing our plans and what we do there, and the need for discipline and unity. Today's no different…
"This is another caucus on another Tuesday."
Asked repeatedly whether he trusted Collins, Bridges refrained: "I trust my colleagues, but I'm not going to get into these semantic, silly games in the media."
Collins, when earlier in the morning challenged on whether she was loyal to Bridges, only went so far as to say: "I am loyal to the National Party."
Speaking to media again on her way to caucus, she said: "He can trust me. I'm a very loyal member of the caucus."
Collins wouldn't voice her support for the way Bridges had handled contentious issues as leader.
She distanced herself from an attack he launched on Sunday against the Government for spending over a million dollars on 193 slushy machines for Corrections staff.
"I think Corrections staff do a tremendously good job and I don't know about these slushies. I didn't even know what one was. I had to look it up on the internet…
"I think it's pretty clear there's an awful lot of money spent on them, so there's nothing wrong with asking those questions."
Asked whether she was behind Bridges' public relations on the slushies (IE a media release and media interviews), Collins said: "I haven't seen that PR sorry."
Asked what she made of the way he dealt with the "emotional junior staffer" he said took down anti UN migration compact material on National's website after the Christchurch terror attacks, and National's culture review, she said: "It's not for me to comment. That's a matter for him to comment on.
"I think these are very difficult issues… He's got that job and obviously he's in the role, so clearly I do support him."
Collins said she wasn't afraid of getting in trouble at caucus as issues around "discipline and unity" were to be discussed.
"Me? Worried? No, I don't think so… Nothing much worries me."