Strong US jobs growth but services sector momentum wanes; EU inflation rises; China tightens currency rules; eyes on RBA rate decision; UST 10yr 2.53%; oil unchanged and gold up; NZ$1 = 66.4 USc; TWI-5 = 71.2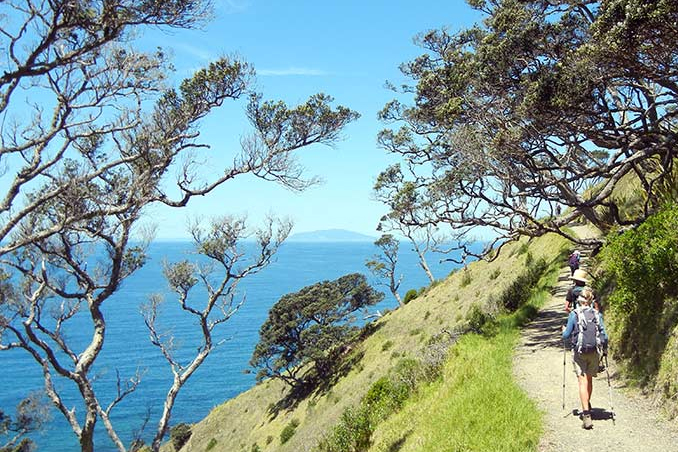 Here's our summary of key events overnight that affect New Zealand, with news of strong jobs growth in the US.
The US non-farm payrolls report came in better than analyst expectations, adding +263,000 new jobs in April to their 157 mln workforce. That means that over the past year their employment levels grew by +0.9% when their workforce grew by +0.5%. Their participation rate however dipped below 63% although their unemployment rate did slip to 3.6% which is almost a 50 year low. The growth in hourly earnings was steady at +3.2%.
It does seem odd however that with better-than-expected jobs growth neither the currency nor bond markets reacted one way or the other. Equity markets did however, and the S&P500 is up +1% in Friday afternoon trade.
Perhaps some of the hesitation came from other data released at the same time indicating their services sector is no longer expanding vigorously. The ISM data came in lower than expected, but at about the same level the more conservative Markit survey shows.
And one giant player in their services market is Amazon, and there are real indications that its trade is slowing.
Across the Atlantic, EU inflation is picking up, and by more than expected. In March, prices were rising at a +1.4% rate but that blipped up to a +1.7% rate in April. That may settle some ECB policy nerves, although economic growth remains a problem. Before the US payrolls report, European equity markets closed higher as well, up about +0.5%.
In China, they are administratively tightening how much their citizens can convert the yuan into foreign currencies. And they are using their 'social credit' system to clamp down on the regulars. You might be surprised how low the permitted levels are, and if you are in China you may well feel trapped.
In North Korea, the people there are doing it even tougher with the lowest food harvest in more than a decade. The country has cut its food rations to 300 g/day the lowest ever for this time of year, and further cuts are likely. I am sure that limit doesn't apply to Kim Jong-un.
In Australia, the focus is turning the whether the RBA will cut its policy rate on Tuesday, just 11 days out from their Federal election.
The UST 10yr yield is down -2 bps overnight at 2.53%, but that is +3 bps higher in the week. Their 2-10 curve is now at +20 bps but their negative 1-5 curve is narrower at -7 bps. The Aussie Govt 10yr is at 1.79% and unchanged overnight and over the week, the China Govt 10yr is also unchanged at 3.42%, while the NZ Govt 10 yr is down -1 bp this week at 1.92%.
Gold is up +US$9 overnight at US$1,279/oz.
The VIX volatility index is unchanged this week at 13. The average over the past year has been 16. The Fear & Greed index we follow is slightly less on the 'greed' side.
US oil prices are little-changed today, now just on US$62/bbl while the Brent benchmark is at US$71/bbl. In fact, these are levels similar to those at the start of last week. And the US rig count little-changed as well although recall it fell hard last week.
The Kiwi dollar is a little firmer this morning at 66.4 USc which is back closer to where it was this time last week. On the cross rates we unchanged in the week at 94.6 AUc. Against the euro we are similar at 59.6 euro cents. That all makes the TWI-5 little-changed at 71.2.
Bitcoin is on the move higher, currently at US$5,684 and that more than an +11% gain since this time last week. This rate is charted in the exchange rate set below.
The easiest place to stay up with event risk today is by following our Economic Calendar here ».