Government remains undecided on response to NZ Super Fund proposal for Auckland light rail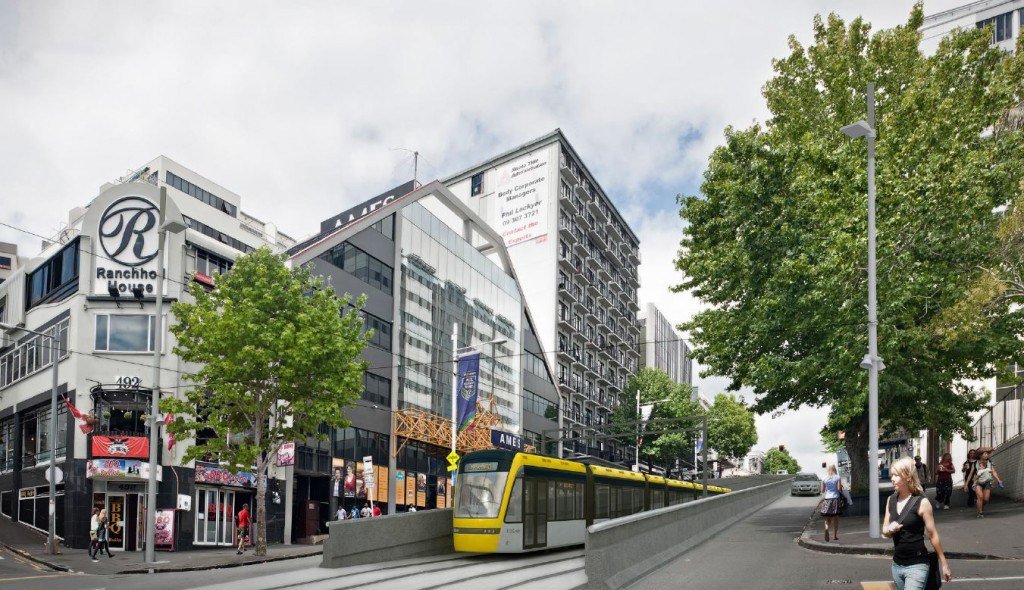 National Party transport spokesman Paul Goldsmith says he thinks the government is struggling to come up with a water tight business case for the Auckland light rail project.
And Goldsmith says that's why there are delays in finalising the project proposal.
"I think they are having trouble putting together a business case that actually stacks up," Goldsmith says. 
It's over 12 months since the New Zealand Super Fund presented a proposal to the government to fund Auckland light rail project in conjunction with Canadian partner CDPQ Infra.
NZ Super Fund CEO Matt Whineray told www.interest.co.nz last year that it had proposed what it called a public-public investment (PPI) model, as opposed to a public-private partnership (PPP). Under the proposal NZ Super Fund and CDPQ Infra would fund, design, build and operate the light rail network.
Goldsmith says the fact the Government won't be able to build the first stage of the line from the CBD to the Mount Roskill in time for 2020 election indicates the problems it's having with the project.
"I don't know exactly what they (NZ Super Fund) came up with. But there's a decision to be made there between a normal procurement approach like the CRL project, or what the NZ Super Fund has put forward."
The NZ Transport Agency's (NZTA) is leading the development of the Auckland light rail programme with the support of partners, Auckland Council, Auckland Transport (AT) and HLC, a wholly owned development subsidiary of Housing NZ. Last month NZTA head of light rail Carl Devlin said it couldn't finalise its business case for the project until Transport Minister Phil Twyford and the Government finished their deliberations on the NZ Super Fund proposal.
A spokesperson for Transport Minister Phil Twyford says the government is still looking at the NZ Super Fund's offer.
"Announcements will be made in due course. Once decisions are made, NZTA will be able to complete the business case."
A spokesman for the NZ Super Fund says it remains committed to the project, but it is still waiting to hear from the government with its response to the proposed model for delivering the project. And the fact it is participating in a competitive procurement process, which is commercially sensitive, means it is unable to provide specifics about how its proposal has developed since it was submitted last year. 
"We are committed to partnering with Government on the light rail project and remain an active participant in the current procurement process. Our proposal has been developed with the support of international and local experts and is focused on fresh thinking and achieving the best long-term mass transit and urban development outcomes for Auckland.
"It's important to note that our plans aren't finalised and will ultimately depend on extensive public consultation. We believe that light rail has the potential to be transformative for Auckland's urban development and public transport network."
Under the project proposal first outlined by Twyford in 2017 two light rail lines would be established in Auckland. One leading from downtown Auckland out to the airport at Mangere, while a second line would run from the central city along State Highway 16 to Kumeu/Huapai.
Twyford has estimated that the Auckland that project would cost about $6 billion, making it the biggest transport project in New Zealand history.