The NZ economy may have been coined the 'rockstar' economy in 2014, but not everyone benefited from this growth, says the Finance Minister as he explains how his 'wellbeing budget' aims to change this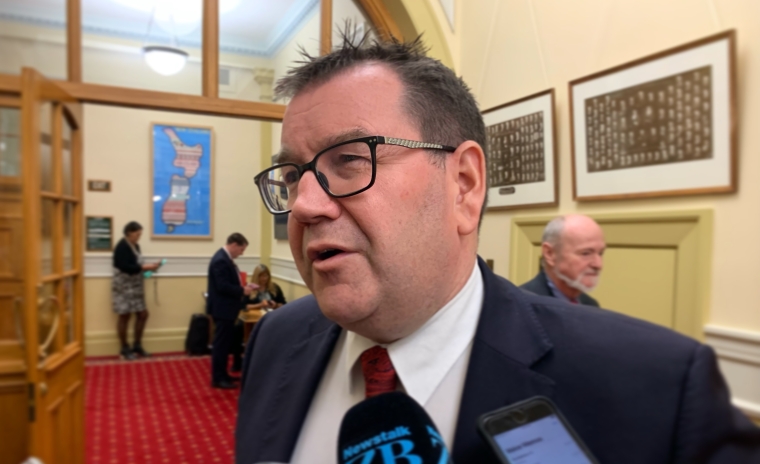 Finance Minister Grant Robertson is shunning the "rockstar" term famously used to describe the New Zealand economy by HSBC Australia's chief economist Paul Bloxham.
Bloxham first gave the New Zealand economy the accolade in 2014, saying it was the world's "rockstar" performer of that year.
Then in April he told the AM Show: "It's still rock and roll to me in the sense that you guys are still doing quite well when you compare New Zealand to the rest of the world."
However, speaking at a Wellington Chamber of Commerce event on Tuesday, Robertson dismissed the label to make the point that not everyone in New Zealand had benefited from strong economic growth experienced in the past.
He made the comments in the context of setting the scene to describe his "wellbeing budget," to be delivered on May 30, which would see him use a new framework to consider more than economic factors when allocating taxpayer money.
"While it is very flattering and the New Zealand economy is strong and we are doing better than many of our peers, I think it is a term best avoided," Robertson said.
"For many New Zealanders the use of this phrase was jarring when they heard it several years ago.
"Sure, we had – and have – GDP growth rates that many other countries around the world envied, but for many New Zealanders, this GDP growth had not translated into higher living standards or better opportunities.
"How could we be a rockstar, they asked, with homelessness, child poverty and inequality on the rise? This gap between rhetoric and reality was in many senses the defining issue of the 2017 election, and what led to the formation of the Coalition Government.
"This gap between rhetoric and reality, between haves and have-nots, between the elites and the people, has been exploited by populists around the globe.
"It is a long-term view of mine, and the parties that make up this Government, that we need to close this gap in an inclusive, not exclusive way, because it is the right thing to do and because we need to do so to ensure the public keep faith and trust in government.
"To do this we need a different view of what constitutes success.
"GDP remains an important measure of activity in an economy, but it doesn't tell us about the quality of that activity."
Interestingly, Robertson avoided mentioning GDP per capita, despite repeatedly using this measure to criticise the previous government for relying on population growth, rather than improved productivity, to prop up the economy.
GDP per capita increased 0.9% in the December 2018 year – the lowest annual growth since 2011.
"We need prosperity, but we also need to care about how we sustain and maintain that and who gets to share in it," Robertson said in his speech, as he continued to explain his wellbeing approach.
"Previous budgets have essentially been a contestable fund. Individual agencies would develop and submit bids. The Finance Minister and a small group of other Ministers then made relatively arbitrary decisions on what would and wouldn't be funded.
"But this year multiple agencies and Ministers have been expected to contribute towards the budget priorities, and to show how their proposals are contributing to overall wellbeing...
"We know that the old silo approach has not worked. Complex issues like mental health, climate change, the future of work and child poverty require a multi-agency collaborative approach. We have been strongly encouraging collaboration among agencies in the development of Budget bids."
Robertson said a wellbeing approach also means looking at "intergenerational outcomes".
"We have to think about the long-term impacts on future generations at the same time as meeting the needs of the present."
The wellbeing budget priorities are:
Creating opportunities for productive businesses, regions, iwi and others to transition to a sustainable and low-emissions economy;
Supporting a thriving nation in the digital age through innovation, social and economic opportunities;
Reducing child poverty and improving child wellbeing, including addressing family violence;
Supporting mental wellbeing for all New Zealanders, with a special focus on under 24-year-olds; and
Lifting Māori and Pacific incomes, skills and opportunities.