Prime Minister Jacinda Ardern says the Government appears to have the balance right given mixed responses to planned changes to its debt target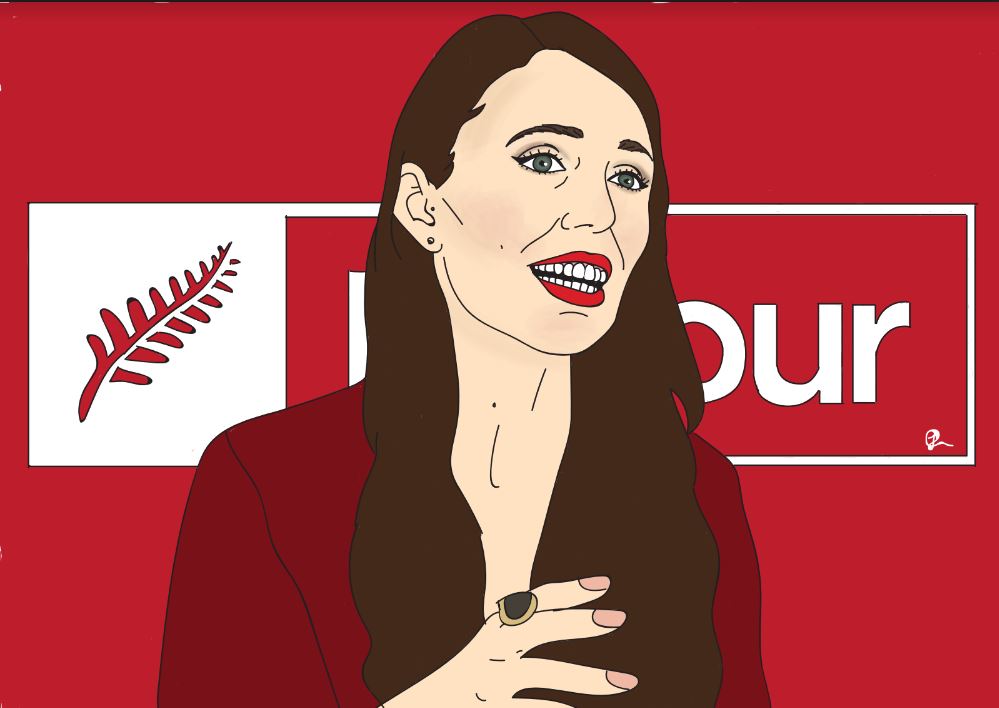 Prime Minister Jacinda Ardern says the mixed response to Finance Minister Grant Robertson's plans to increase the Government's debt to Gross Domestic Product (GDP) limit is a sign the Government's on the right track.
She made the comments in a pre-Budget speech at a Business NZ event in Auckland on Friday.
Finance Minister Grant Robertson said in a speech on Thursday that he's looking at changing the net debt target from the existing 20% of GDP to a range of between 15% and 25% by 2021-22. At 25%, the Government could borrow an extra $15 billion.
New Zealand's core Crown net debt is low by international standards and the debt restrictions have been criticised for restricting government investment. Robertson has said the increased debt target would give the Government more options if it wanted to combat the impact of an economic recession, or fund high value investments that will produce future economic dividends.
Ardern admitted the response to Robertson's proposed changes has been mixed.
"Some of you may have heard from a speech he gave yesterday that he confirmed we will meet all of the Budget Responsibility Rules as we did last year as well. For anyone who needs or wants a reminder, these were a set of self-imposed rules to demonstrate our commitment to sound economic management covering our debt-to-GDP ratio, core Crown spending and Budget surpluses," Ardern said.
"The reaction to his news that following the expiry of the Budget Responsibility Rules in 2022 we would be moving from a net debt target (of 20%) to a net debt range (of 15% to 25%) received positive and negative attention – usually a sign we have the balance right.
"He also spoke a little about the domestic economy in general and some of the challenges that may be heading our way. Our economy is strong but, as you all know we will always be impacted by global headwinds. Which of course doesn't mean we can't prepare ourselves to be resilient and future proof, but does tend to mean that we always keep one eye on the rest of the world."
She said there are a number of significant challenges facing the global economy, and none-more so than the ongoing US-China trade war. While uncertainty in Europe was being fuelled in large part by the UK's protracted Brexit debacle. International events that all have the potential to threaten New Zealand economically.
"Fortunately we are well positioned to face this instability and uncertainty. Although growth rates are set to be lower than we have seen in recent years, the IMF projections for New Zealand are that we will still grow at around 2.5% in 2019 and 2.9% in 2020. We are still tracking ahead of most of our major trading partners. The average growth for advanced economies in the same period is projected to be 1.8% and 1.7% respectively."
Her comments are in keeping with the IMF's World Economic Outlook (WEO) released last month which projects a global slowdown in 2019 for 70% of the world economy. With global growth expected to drop from the 3.6% recorded in 2018 to 3.3% in 2019.
The IMF report blames the global slow down on a number of events, including the US-China trade tensions, credit tightening in China, disruptions to the German auto industry and the normalization of monetary policy in the larger advanced economies.
But Ardern said New Zealand is still performing well compared to a number of other developed countries.
"We are projected to grow faster than the US, the UK, Japan, Canada, the Eurozone and Australia. Just this week the OECD released its latest outlook which also shows us growing faster than our peers, while last week the Reserve Bank of Australia further lowered its 2019 growth forecast for the Australian economy," Ardern said.
"We continue to have historically low unemployment and stable, low inflation. This is supported by Budget surpluses and low public debt due to our Government's responsible fiscal management."
But she said we can't afford to take anything for granted.
"Our relatively solid position does not mean we should simply ride out the conditions around us. Nor do the existing parameters successive governments inherit mean we should use traditional frameworks to make decisions or measure success," Ardern said.
"My hope is though that this year, by meeting both the Budget Responsibility Rules and with the new Wellbeing Budget, you'll see us doing exactly what is needed – setting a strong foundation for both our country and our people."