David Hargreaves argues that the current push to devolve central government powers to local authorities should not be countenanced - but there's a danger it will be with an election looming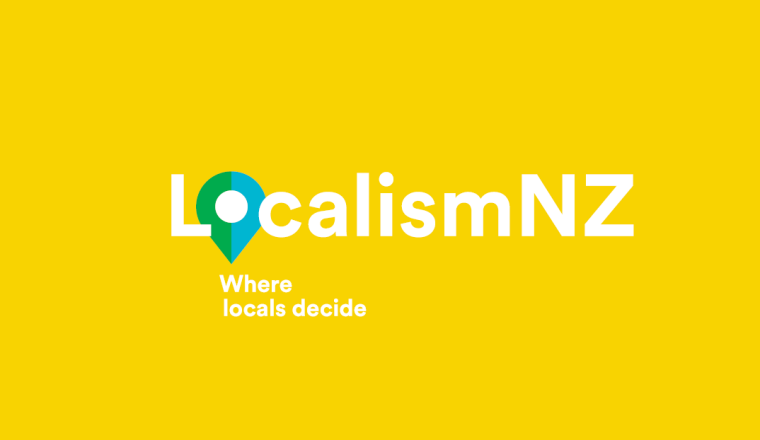 By David Hargreaves
Judging by what might have been read in the mainstream media over the past couple of days, the most pressing issues for Local Government New Zealand at its annual conference in Wellington have been banning fireworks and whether or not the precious berms of Auckland should be used as car parks.
Huge, temple pounding decisions involved there no doubt. But the LGNZ has a few other things on its mind too - not least grand ambitions of a wholesale takeover by local councils of many of the things the central Government does at the moment.
That this concerted push is going on seems to have largely gone unnoticed by the general public.
Hey, New Zealand, wake up. We need to say NO to this, right now.
Under the cute and inoffensive title of 'Localism', LGNZ, assisted by lobbyists NZ Initiative, is determinedly pushing for what amounts to a large-scale local takeover of central government functions. And it is, very cleverly, targeting the campaign ahead of the 2020 election so that it can get maximum leverage and attempt to push something on to the people of New Zealand presumably in the next term of Government.
This might actually happen unless strong opinions are expressed now to nip it in the bud.
I've already opined on this campaign, last year when it was first launched, and then again earlier this year.  But it ain't going away. Oh, no. And it won't. Not with the backing of strident, focused, and persistent lobbyists like NZ Initiative.
I put forward various arguments against 'Localism' in those articles, so, won't repeat the gist of those, other than to say I reckon they all still apply. Here, I shall move on to other things.
First up, I do heartily suggest you read the discussion document that LGNZ has released. They are calling for public submissions - and I really do urge people to get into action and state their views. 
Look. You might think what is being proposed is a good idea and want to support it. Okay, great, go for it. Support it. Democracy is important. I don't think it's a good idea. And I don't support it.
In essence local councils would be put in charge of a whole range of things they don't currently control, including health and employment. They would be given the power to tax and to levy. And, in what I see as potentially the most toxic suggestion, councils might be given the power to go directly to the government and apply to take over the running of a central government function in their area (and receive funding for it).
No doubt there's some pretty 'interesting' ideas in that discussion document.
What I don't see is detailed discussion, at all, of the current state of local government management in this country. Do we think it's good? Any problems with it, at all? Is it an even standard right throughout the country?
Nor do I see in depth analysis of where exactly the expertise is going to come from in all these local authorities to take on the new responsibilities currently handled by central government. 
Consider for a moment that we range in size from the behemoth Auckland Super City Council overseeing nearly 1.7 million people to district councils responsible for populations of under 10,000 - and no, I'm not going to mention any of these by name lest they think they are being picked on. But this is helpful. 
Do we think there's likely to be some difference in the levels of ability and resources to do functions between the big, big councils and the little tiddlers?
In my view if LGNZ and the NZ Initiative are deadly serious (as they certainly appear to be) about pushing for these changes, they need to first lay out how the standard of local government and governance is going to be improved, and also how that can be consistently applied around the country. That needs to be done FIRST before any remote thought is given to devolving central government responsibilities.
To be honest, I would say good luck to LGNZ and the NZ Initiative if they could indeed prove that the standard of governance at local government level is up to it, on a consistent basis, around the country. I don't see it from where I'm looking.
One of the first potential consequences I think we might see from such a move to devolution would be marked divergences in the abilities of the councils to do the job required - and subsequently therefore in the economic development in their regions.
Surely such a new system would be a heaven-sent recipe for the Auckland Super City to charge ahead and become the Republic of Auckland, with its sheer weight of resources and funding? Whither the minnows? Wither they will. Surely this is a recipe for uneven regional development?
I think as a country we are far too small to even remotely consider this kind of proposal. Bigger countries, yes, I can see it. But come on, we are not yet five million people. Keeping an economy of such a small size rolling is not beyond the capacity of our central government. But expecting little minnow councils to take on the running of core government functions? Recipe for disaster.
When you start bandying around terms like 'decentralisation' and 'removing constraints' it sounds seductive. 
But it becomes the question of being careful what you wish for. 
Clearly we do not live in a perfect country. We would, however, live in a far less perfect country if 'localism' was even contemplated. Just say no. Say it loud. Say it now. 
*This article was first published in our email for paying subscribers early on Tuesday morning. See here for more details and how to subscribe.