The Opportunities Party's Geoff Simmons on population, productivity, planting trees, parking & micro-mobility and prohibition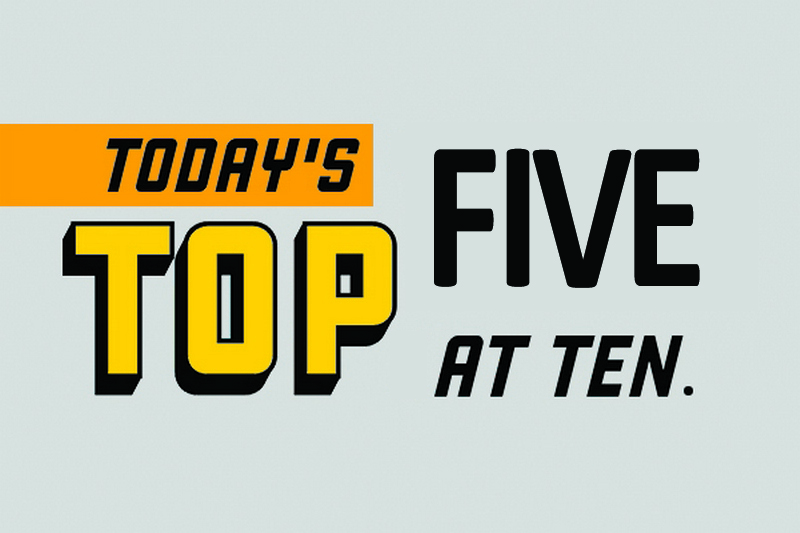 This week's Top 5 comes from Geoff Simmons, leader of The Opportunities Party.
As always, we welcome your additions in the comments below or via email to david.chaston@interest.co.nz.
And if you're interested in contributing the occasional Top 5 yourself, contact gareth.vaughan@interest.co.nz.
1) Population.
The New Zealand census results that came out this week showed the largest population growth ever recorded. This came as a surprise to many (including Winston Peters), yet it is the result of deliberate policy.
I'm a big fan of American podcaster Sam Harris. I particularly like how he carefully critiques both the political left and right on their weaknesses and blindspots. While his focus is on the United States, I see a lot of resemblance with what is happening here in New Zealand. We are usually just a few years behind trends in the US.
In two particular podcasts, Harris has wide-ranging conversations with Jared Diamond, and Michael Weiss and Yascha Mounk. In both, he touches on the left's weakness on the subject of immigration, and I think New Zealand is headed in the same direction.
Harris' theory is that "middle America" is concerned about immigration, often for legitimate (i.e. non-racist) reasons. Yet the Democratic Party is unable to have any sensible conversation about immigration without sparking internal cries of "racism". That makes the debate on immigration the preserve of the Republicans, where some actual racists hang out. Harris' theory is that the Democrats' refusal to engage on immigration is pushing those middle voters into the arms of the Republicans.
We have seen similar issues here, with the Greens adopting a fairly moderate immigration policy and then dropping it like a hot potato given the kickback from their members. The Labour Party has gone very quiet on its pre-election rhetoric, especially since the tragedy in Christchurch. Even Winston has swapped his anti-immigration rhetoric in favour of supplying labour to the regions. We can't expect the National Opposition to talk about it either, since National presided over the highest levels of immigration in New Zealand history. The result is a total vacuum of debate on an important issue.
New Zealanders generally have a very positive view of immigration. However, growing numbers of people are becoming concerned about the sheer volume of migrants and their impact on wages, infrastructure, housing, and the environment. Meanwhile, there is no evidence that the promised benefits of the record migration levels we have seen since 2000 have materialised. Without an open conversation about what kind of population level we want as a society, my concern is that resentment about this could fester.
2) Productivity.
My pet theory on why neither major party wants to talk about immigration is because our productivity has been so moribund for so long. Productivity essentially means working smarter rather than harder. Kiwis do work hard, clocking more hours than the OECD average and certainly more than the Aussies do. 
The issue of New Zealand's poor productivity has been around for a long time. The reforms of the 80s and 90s gave us a much-needed boost, but then it was back to business as usual. Helen Clark talked about getting back to the top half of the OECD. John Key talked about catching up with Australia where wages are a third higher. Yet over that time, despite the efforts and rhetoric of successive governments, our productivity has stayed low.
In recent years, our productivity has been awful. We've generally achieved economic growth by using more resources, rather than working smarter. That means more immigrants, more tourists, more cows… it's not a smart or sustainable growth story.
Some economists argue that the high rates of immigration in recent years may have even hampered productivity growth. All of our investment has gone into providing more capital and infrastructure to cope with migrants, so we haven't been able to invest in deepening the capital base for our existing population. Having more or better machines is one way to make people more productive.
With environmental issues looming ever larger, productivity is becoming even more important. The only way we can improve our wellbeing in a world of limited resources is by working smarter.
As usual, where politicians fail, progressive businesses are stepping up to the mark. The conversation about the four-day working week (or six-hour working day) is gaining momentum. This is backed up by the increasing evidence of how effectively rest lifts productivity.
Surely this is the direction of travel when it comes to improving wellbeing? Especially in a world of finite resources?
3) Planting trees.
It has been six months since the groundbreaking Farms, Forests and Fossil Fuels report from the Parliamentary Commissioner for the Environment. This report comprehensively reframed how we look at different sources of human-caused global warming. Most climate change experts have now got their head around Commissioner Simon Upton's ideas, but our politicians are surprisingly silent.
The basics of the argument won't be new to some, but the implications for policy are huge – particularly when it comes to forestry. Unfortunately, that's bad news for our current coalition Government, because planting trees is about all the parties can agree on.
The science is clear that not all greenhouse gases are created equal. Carbon dioxide lasts in the atmosphere for a very long time – millenia – while nitrous oxide lasts a few centuries, and methane decades. Carbon dioxide is largely produced by burning fossil fuels, while nitrous oxide and methane mostly result from agriculture.
While trees can soak up carbon dioxide, they are much better at off-setting the shorter-lived agricultural gases. Plantation forestry is a particularly good offset for methane and native forests for nitrous oxide, as illustrated in the graph below.
Where this gets interesting is the policy implications. Lumping all these different gases into one scheme – like the Emissions Trading Scheme (ETS) – seems like an odd approach. And allowing all emissions to be offset by planting trees is not great idea – especially when it comes to fossil fuels.
It might seem like an esoteric, scientific approach until you think through the implications. We need to get our fossil fuel use to zero – as soon as possible, but definitely by the second half of this century. Short-lived agricultural emissions also need to be reduced, but not to zero. So the heat needs to go on fossil fuels in particular.
The risk with the current ETS is that New Zealand has a lot of marginal land we could happily plant trees on for decades, while doing nothing to reduce our fossil fuel emissions. Until we run out of land. Then we would really have to act. So, do we want to lock up land in forests forever just to stave off having to take action on fossil fuels for a few decades?
Commissioner Upton suggested that trees should be used to offset agricultural emissions only. This would see the carbon price for fossil fuel emissions rise, and focus everyone's attention on getting them to zero as soon as possible. After all, the sooner we start investing in the transition, the easier it will be.
4) Parking and micro-mobility.
So far, the transport debate has been politically polarised along left vs right lines and framed as investing in public transport vs roads. Obviously, we will need a bit of both. And ideally, we should have an impartial way of calculating which investment gives the best return in a given circumstance. This would enable long-term planning and stop transport from being used as a political football (and often a source of pork-barrelling).
But what neither the left or right is talking about is the rapid rise of micro-mobility. In cities, this provides an alternative transport solution, especially if combined with some careful increases in density.
E-bikes and e-scooter sales are increasing 100% year on year. Cycling infrastructure has a massive return on investment compared to either roads or public transport. This is because decent cycling infrastructure can be put in place for little cost and a large chunk of the population will use it. And that means fewer cars on the road and far less congestion.
So what is stopping us from making the change? One of the usual culprits is readily available on-street car parking. Evidence from the United States suggests there are on average three parking spots for every car. That's a whole lot of space!
On-street car parking is incredibly highly subsidised in most areas of the country. In fact, parking is often the cheapest way to rent land in a city – cheaper than retail and residential space by some margin. While living in cars is not a matter of choice for many, for others it is a simple arbitrage opportunity. In most cities, it is far cheaper to live in a parked bus or campervan than to rent a room or apartment.
It gets worse further down the rabbit hole. Public transport passes are subject to Fringe Benefit Tax, while car parking is exempt. Car travel can be written off as a tax expense, but e-bike travel can't. Many city councils still set minimum parking requirements for residential or business developments – although the proposed National Policy Statement on Urban Development may change that. Meanwhile, the Government is tilting the playing field towards electric cars, but seems to be overlooking electric bikes.
Car owners opposing high quality infrastructure for this new wave of micromobility on the grounds of parking needs are shooting themselves in the foot. But ultimately, as our cities grow and space becomes more precious, they won't be able to justify such a low-value land use as storing a tonne of metal that only gets used for a small fraction of the day.
5) Prohibition.
It's early days, but the scare tactics regarding the the cannabis referendum employed by Family First and enabled by National deliberately muddying the waters seem to be working. Support for legalisation seems to be falling, although the Helen Clark Foundation and Drug Foundation have recently waded into the debate trying to turn the tide. If we stuff this up, it could be a massive missed opportunity.
Prohibition has roundly failed. Anyone who wants cannabis can get it, as illustrated by the fact that 80% of Kiwis have tried it by the age of 25. Cannabis use is also essentially decriminalised. Recent law changes mean that no one should get arrested for possessing or using small amounts.
In this context, I can only see upsides to legalising it. Cannabis has been legalised in many places overseas and the sky has not fallen in. Under-age usage has even fallen as young people have been better educated about the risks.
As far as I can see, by keeping cannabis illegal, we're sacrificing huge business and job opportunities, and giving up hundreds of millions in tax revenue. And we have no ability to regulate or manage the strength of the drug and its retail market.
We are inching our way closer to a regime that allows regulated use of medicinal cannabis. Hemp is also an incredibly versatile plant that could offer many potential uses from nutrition to fibre to biofuel.
Incidentally, when it comes to hydrogen as a future fuel, I think many people have drunk the Kool-Aid. Just because the Japanese are in there boots and all doesn't mean we should be. While there seems to be merit in some of the "blue hydrogen" proposals, which require natural gas as an input despite having no emissions, the economics on "green hydrogen" don't seem to stack up in the least. Nonetheless, the Government seems to be keen beans. Although for New Zealand, I think biofuel deserves a lot more attention as a way forward – particularly for long-haul aircraft travel.
Anyway, I digress. When you add up the opportunities created by a regulated cannabis market, medicinal cannabis and hemp, you have the potential for a new wine industry. And in an area like the East Coast, which is crying out for opportunity, I'm sure that would be most welcome. And what is the problem? Especially when a legal drug like alcohol causes three times the harm that cannabis does.