Chris Trotter puts Simon Bridges' claim that a dominant state-owned broadcaster would be a threat to New Zealand democracy in a historical context and finds it doesn't stack up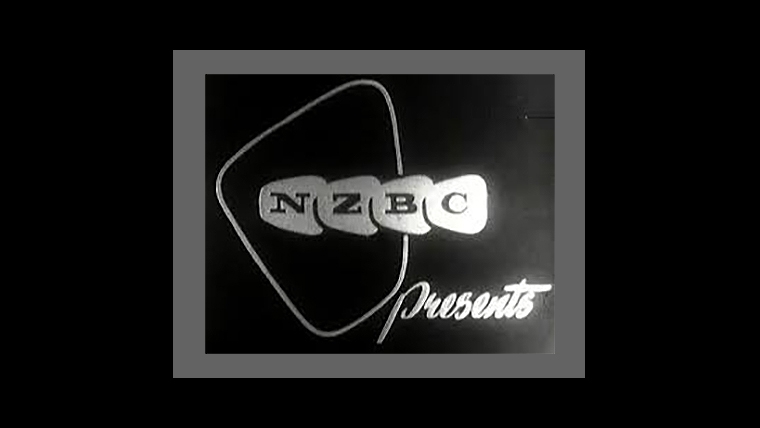 By Chris Trotter*
Last week, Simon Bridges rejected the idea of reconstituting a dominant state-owned broadcaster as a threat to New Zealand democracy. The National Party leader's response falls squarely into the "Polish Shipyard" school of New Zealand history. According to the latter, this country was a dreary and profoundly unfree place in the years leading up to the "revolution" of 1984. That Bridge's fears cannot be substantiated historically is irrelevant. What matters is that a great many young New Zealanders, believing them to be well-founded, will dismiss the whole notion of an "NZBC Redux" as a dangerous return to "the failed policies of the past".
It isn't difficult to understand why Gen-Xers and Millennials might feel this way. For a start, to be able to recall the period when New Zealand had only one, state-owned, broadcaster, a person would have to be 60+ years of age. Privately-owned radio stations only appeared during these citizens' late teens. By the time privately-owned television came along, the Baby Boomers were heading towards middle-age. For those born from the mid-1960s onwards, the trend in New Zealand broadcasting – and in media policy generally – has been all one way: from public to private. An evolution presented to the post-Baby-Boom generations as "a very good thing".
Naturally, if the shift towards private ownership is presented to young people as a very good thing, then public ownership will likely be perceived as a very bad thing. After all, the sort of political regimes in which, historically, the media has been controlled by the state included communist and fascist dictatorships. The impulse towards complete state control was held up as a totalitarian impulse – hardly something to emulate!
But is there the slightest evidence to suggest that in the years between 1935 and 1970, when radio and television were the exclusive purview of the New Zealand Broadcasting Service – later to become the New Zealand Broadcasting Corporation (NZBC) – the democratic rights of New Zealanders were significantly curtailed, or that the democratic life of the country suffered serious injury? Were New Zealanders jailed without trial? Were newspapers and radio broadcasts censored? Were regular elections suspended?
Excepting the understandable restriction of civil liberties occasioned by the Second World War, and the Emergency Regulations issued under the Public Safety Conservation Act in 1951, the answer is "No." In fact, the New Zealand of 1935-1970 was distinguished by its highly participatory political culture. The membership of political parties in New Zealand reached levels unequalled anywhere else in the Western World.
The late Professor Keith Jackson, in his book New Zealand: Politics of Change, confirms this via the research of R.S. Milne: "Membership of the New Zealand Labour Party which had peaked in the year 1939-40 at 235,605 remained high after the war at 201,765. By 1960, however, this figure was down to 180,000 distributed through more than 600 branches." National's engagement with New Zealanders was no less impressive: "Much the same pattern appears to have developed within the National Party. Speaking in 1956 the President of the National Party claimed that membership varied from 143,000 in a non-election year to 250,000 in an election year."
Voter turnout was similarly incommensurate with a democracy that was languishing under the tutelage of a state-owned broadcasting monopoly. Between 1935 and 1984 the participation rate of registered voters averaged 89.8 percent – peaking at 93.7 percent in the final election of the "Old Order". In the post-Rogernomics, privately-owned and commercially-driven broadcasting era, by contrast, voter participation averaged a less impressive 81.85 percent – tumbling to a record low of 74.21 percent in 2011.
Nor was New Zealanders' democratic participation restricted to voting every three years. Jackson lists some of the major agitational "pressure groups" of the 1960s and 70s as: Abortion Law Reform Association of NZ (ALRANZ), Citizens Association for Racial Equality (CARE), Campaign Against Rising Prices (CARP), Halt All Racist Tours (HART), New Zealand Council of Civil Liberties, Organisation to Halt Military Service (OHMS) and Save Manapouri.
Clearly, the state monopoly over radio and television was in no way hazardous or detrimental to the democratic life of New Zealand and New Zealanders. On the contrary, it was in the period kicked-off by Maurice Williamson's radical liberalisation of New Zealand's media ownership rules in 1991, and the subsequent explosion in the number of private radio stations, that the overall level of New Zealanders' engagement with the political process underwent a sharp decline.
Indeed, it is tempting to suggest that it may have been the public service mandate of the state broadcasters, and the granular news and current-affairs coverage it encouraged, at both the regional and national levels, that persuaded ordinary citizens they had the power to directly influence the political process. When workers were able to hear the arguments of their union leaders, and consumers the complaints of pressure groups like CARP communicated to them by broadcasters mercifully free from crude commercial imperatives, it is at least arguable that democracy fared better – not worse.
The question that arises, however, after 30 years of unrelenting media commercialisation and privatisation and, more recently, the Internet's ruthless subversion of traditional media business models, is whether or not an "NZBC Redux" would find more than a collection of ageing Baby Boomers to broadcast to? If the language of a colonised minority can be lost in the space of just two generations, why not the language of democracy? In an era of multiple platforms, sending multiple messages, to multiple audiences, what happens to the German philosopher, Jurgen Habermas's critical concept of the "public sphere"?
When Brian Edwards solved a postal workers' strike, live, on national television, it was all New Zealanders could talk about the next morning. That wasn't just on account of it being gripping television, but also because there had been nothing else to watch. Trending on Twitter isn't quite the same as a single television audience tuning-in to a single television channel. "Water-cooler conversations" ain't what they used to be. And yet, it is difficult to see how democracy – as it has generally been understood since the French Revolution – can survive without them.
There's another question worth considering: "What could possibly alarm enough New Zealanders into allowing the government to set up a state broadcasting monopoly?" The answer, as it so often does, lies in our history.
On election night 1935, Michael Joseph Savage, waiting to broadcast live from 1ZB studios in Shortland Street, told his host, Colin Scrimgeour (the John Campbell of his day) that "this time next week you'll be the head of a new broadcasting service". Scrimgeour, known throughout the land as "Uncle Scrim", did not demur.
What made the two men so confident? Easy. Just three nights before polling day, the Minister in charge of broadcasting, Adam Hamilton, the man who would, within the year, be the first leader of the New Zealand National Party, had done something incredibly stupid. Terrified that "Uncle Scrim" was going to recommend to his thousands of listeners that they give their vote to Labour, he had ordered Post & Telegraph Department technicians to jam the Methodist minister's broadcast. Which they duly did.
Perhaps Simon Bridges should give a little more thought to who has the most serious "form" when it comes to threatening democratic broadcasting in New Zealand – and who does not.
---
*Chris Trotter has been writing and commenting professionally about New Zealand politics for more than 30 years. His work may be found at http://bowalleyroad.blogspot.com. He writes a fortnightly column for interest.co.nz.