Chris Trotter analyses the British election result and what our main parties can learn from it in the run up to our own election next year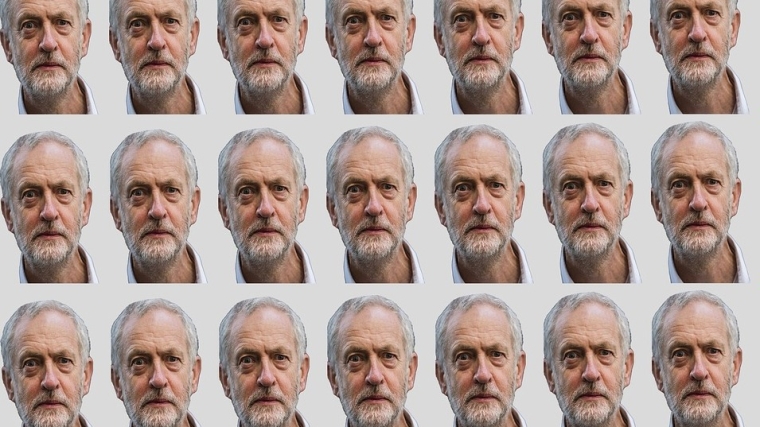 By Chris Trotter*
The lessons to be learned from the UK election and (hopefully) applied next year in New Zealand are relatively simple.
First, if you have a popular leader, then do everything you can to keep her.
Second, if you have an unpopular leader, your chances of winning – even when many of your policies are supported enthusiastically by a majority of the electorate – are dismal.
Third, securing the neutrality (if not the open support) of the mainstream news media is an absolutely vital component of any successful election campaign.
Fourth, do not appear to be hedging your bets on the issues that matter most to voters – tell the truth and shame the Devil, or, at least learn to lie as persuasively as he does.
Fifth, do not, under any circumstances, give Israel and its supporters cause to view you as an existential threat.
Insisting, as many aggrieved leftists in the UK and around the world are currently arguing, that Boris Johnson's big win had nothing to do with Jeremy Corbyn is just plain wrong. Journalists who travelled with Labour Party candidates and canvassers from one rainy doorstep to the next heard the same message: "I'm not voting for your party while Corbyn remains its leader." Opinion polls confirm these eye-witness accounts.
Upwards of 40% of former Labour voters gave Corbyn as the reason for their defection. Fewer than 20% nominated the party's stance on Brexit.
Whatever the causes – and we'll get to those – Corbyn was neither liked nor trusted by a huge number of British voters. Given the way modern election campaigns are conducted, that level of unpopularity is likely to prove fatal.
If your leader's face is being thrust in voters' faces every day on every platform: television, social media, the press; and that face reminds them of an irritable geography teacher, then you have a problem. If a great many people are further convinced that the irritable geography teacher is a fanatical socialist, a supporter of terrorism, and an antisemite, then you've got an even bigger problem. And if, on top of all these handicaps, the perception exists that your leader has always backed Brexit – but lacked the courage and honesty to say so – then you've got an insurmountable problem.
Oh, what the British Labour Party would have given for a leader like Jacinda Ardern! And, oh, how grateful the NZ Labour Party must be to have her – especially now that any nagging doubts it might have harboured about refusing to embrace "Corbynista" radicalism have been well-and-truly allayed.
Labour's strategists, having seen how little it mattered that Boris was caught telling the most outrageous fibs (and hiding in refrigerated lorries!) will be reassured that their instincts about Jacinda have been proved correct. If your own side loves their leader to bits, and even your opponents secretly warm to her empathy and positivity, then nothing more is needed. Flood every media platform with Jacinda's face, and her most affective video clips, sit back, and wait for the votes to roll in.
It would be unfair to suggest that Simon Bridges resembles Jeremy Corbyn. Whatever else he may look like, Bridges most emphatically does not look like an irritable geography teacher. The Brylcreemed bodgie drummer of a West Auckland rock-band, maybe, but never a teacher! However unfair, Bridge's "optics" just don't work – not even with National Party voters. He may not be disliked as heartily as Corbyn, but with so many New Zealanders unable to see in him a credible prime minister, it is going to be a very steep uphill struggle for National in 2020.
Bridges can, however, take comfort from the fact that he will not, like Corbyn, fall victim to the unrelenting hostility of the New Zealand news media. Some of National's present policies may raise the occasional eyebrow on the New Zealand Right, but the MP for Tauranga does not strike the average Kiwi editor as a raving fascist, whose fanatical supporters have turned the National Party into a Nazi Party front, and who constitutes a clear and present danger to the national security of New Zealand.
Substitute "hard-line Marxist" for "raving fascist" and you have a pretty good steer on the way in which the British news media presented Jeremy Corbyn to its viewers, listeners and readers. The whole of the media, mind, not just the usual right-wing suspects in the Murdoch press.
Indeed, the most serious damage done to Corbyn came not from The Sun or The Telegraph, but from The Guardian and the BBC.
After Corbyn's showing in the 2017 General Election, the British Establishment understood that deploying The Sun and The Telegraph was no longer enough. It would take the liberal-left columnists of The Guardian and the state broadcaster's "neutral" professionals, to fatally wound the Left's accidental champion.
Any objective assessment of Corbyn's politics would, of course, position him comfortably on the left of Labour Prime Minister Harold Wilson's Cabinet - somewhere alongside Anthony Wedgewood-Benn and Barbara Castle. Similarly, Corbyn's organisational backers in the left-leaning "Momentum" currently exercise no firmer grip on the Labour Party "machine" than did Tony Blair's "NewLabour" apparatchiks for the best part of two decades! "Hard-Line Marxists" should be (and are) made of considerably sterner stuff! Certainly, they tend not to waste so much of their time participating in democratic elections.
But if Corbyn's mildly social-democratic domestic policies would have occasioned barely a shrug in Norway, Denmark or Finland, the same cannot be said of Israel's response to his "anti-imperialist" foreign policies. As a life-long supporter of the Palestinian cause and a staunch foe of Zionism, Corbyn was not a figure the Israeli national-security apparatus could afford to ignore. A Corbyn-led Labour Government, especially one empowered to abandon the UK's nuclear deterrent, would have become a beacon for every young idealist in the Western World. That same Government, if it threw its weight behind the "Boycott, Disinvestment, Sanctions" (BDS) movement, would have unquestionably constituted an existential threat to the State of Israel's survival.
One can only marvel at the success of the campaign to brand Corbyn – a man raised in the vibrant Jewish intellectual culture of the London Left – an antisemite. Not only did it fatally weaken Corbyn, but in attempting to respond to the charges laid against him, the Labour Party effectively debarred itself from any and all future criticism of Zionism, the State of Israel and/or the Israeli Government's government policies towards the Palestinians. Research scheduled to be published in the New Year will expose the processes by which the antisemitism charge was indelibly branded into Corbyn's forehead – and by whom. By then, however, it will be too late. The threat to Jerusalem has already been neutralised.
If Labour wants to win next year, then the "learnings" it should take from the UK General Election of 12/12/19 are pretty straightforward: do not embrace any policies even vaguely threatening to the neoliberal order – including its principal defenders in the mainstream news media. Or Israel. Labour should also thank its lucky stars that in 1993 New Zealand adopted proportional representation. Had the UK done the same, then Jeremy Corbyn would today be the first minister in a coalition government composed of Labour, the Scottish Nationalist Party and the Liberal Democrats.
For National, the learnings are more sobering. The sort of person the party needs to lead it to victory in 2020 should look a lot more like Winston Peters than Simon Bridges. Because, when you think about it, Boris Johnson is a politician cut from very much the same cloth as our own conservative populist. Both men believe fervently in the stars of their personal destinies. Both admire Winston Churchill. Both subscribe to "One Nation" Toryism. Both have become experts at whittling-down their ethics and stretching-out the truth. And, crucially, both of these ambitious political rascals are infuriatingly easy to forgive.
So, perhaps Jacinda should also thank her lucky stars that, heading into Election Year, it is Labour that has the populist mojo – not National.
---
*Chris Trotter has been writing and commenting professionally about New Zealand politics for more than 30 years. His work may be found at http://bowalleyroad.blogspot.com. He writes a fortnightly column for interest.co.nz.