Gareth Vaughan on how capitalism broke young adulthood, fighting fake news in Finland, the World Bank's Doing Business Report cops a serve, tracking the Coronavirus and political satire in the US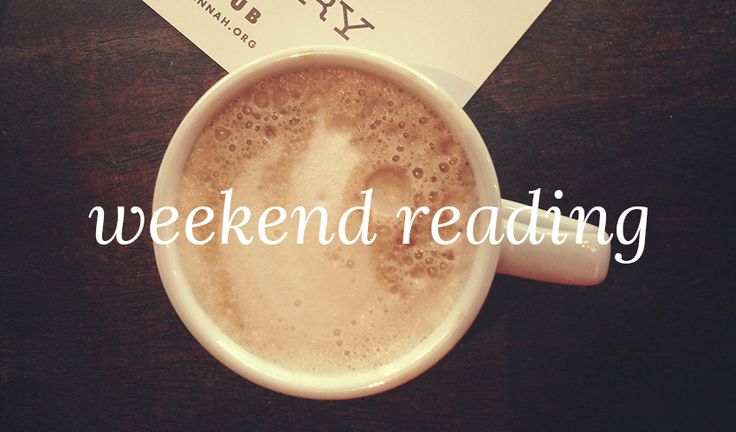 This weekend Top 5 comes from interest.co.nz's own Gareth Vaughan. 
As always, we welcome your additions in the comments below or via email to david.chaston@interest.co.nz.
We are always keen to find new Top 5 contributors so if you're interested in contributing, contact gareth.vaughan@interest.co.nz. (I promise this will be my last one for a while).
1) How capitalism broke young adulthood.
Derek Thompson writing for The Atlantic delves into the reasons why the 78 year-old self-described socialist and wannabe Democrat presidential candidate Bernie Sanders has galvanised young people, pledging expansion of the welfare state including free health care, free university, and eliminating student debt.
Skeptical older voters might see little here but a list of fantastical promises that are utterly out of step with American traditional and modern capitalism. Socialism remains deeply unpopular among Americans born before 1975. Even in the Democratic Party, Sanders polls 30 points better among Americans under 45 than among those over 65.

But the irony is that these old anti-socialists already live in a wonderland of government generosity that bears a passing resemblance to the socialism they so dread.

Derek Thompson: Millennials didn't kill the economy. The economy killed Millennials.

The federal government already guarantees single-payer health care to Americans over 65 through Medicare. Senior citizens already receive a certain kind of universal basic income; it's called Social Security. While elderly Americans might balk at the idea of the government paying back hundreds of billions of dollars in student debt, they are already the grand beneficiaries of a government debt subsidy: The mortgage-interest deduction, a longtime staple of the federal tax code, effectively compensates the American homeowner (whose average age is 54) for their mortgage debt, thus saving this disproportionately old group approximately $800 billion in taxes owed to the federal government each decade. The economist Ed Glaeser has likened these policies to "Boomer socialism."
Sanders, he suggests, is "extending the terms of an existing social contract to cover more - and, necessarily, younger - Americans."
For young Americans, there is a mounting sense that whatever the ladder to adulthood is—or whatever traditional or normative markers of financial independence have been historically associated with adulthood—it's been shattered by modern American capitalism. This is why Sanders appeals to young voters when he says, "If we don't fundamentally transform our economy, we are facing—for the first time in the history of this country—the possibility that our young people will suffer a worse future than their parents had." Whatever you make of their argument, it's rich hypocrisy for beneficiaries of Social Security, Medicare, and housing subsidies to argue that a little socialism cannot help the U.S., when it has so obviously helped Boomers become the most financially secure generation in history.
2) Fighting fake news in Finland. 
Jon Henley of The Guardian takes a look at Finland's efforts to combat fake news, a scourge of modern democratic societies. Henley talks to Kari Kivinen, head teacher at a Finnish secondary school. The Finnish Government devised a strategy after being targeted with fake news stories by its neighbour Russia.
In secondary schools, such as the state-run college in Helsinki where Kivinen is head teacher, multi-platform information literacy and strong critical thinking have become a core, cross-subject component of a national curriculum that was introduced in 2016.

In maths lessons, Kivinen's pupils learn how easy it is to lie with statistics. In art, they see how an image's meaning can be manipulated. In history, they analyse notable propaganda campaigns, while Finnish language teachers work with them on the many ways in which words can be used to confuse, mislead and deceive.

"The goal is active, responsible citizens and voters," Kivinen said. "Thinking critically, factchecking, interpreting and evaluating all the information you receive, wherever it appears, is crucial. We've made it a core part of what we teach, across all subjects."
Finland comfortably tops a Media Literacy Index of European countries compiled by the Open Society Institute.
"Kids today don't read papers or watch TV news, which here are OK," he [Kivinen] said. "They don't look for news, they stumble across it, on WhatsApp, YouTube, Instagram, Snapchat … Or more precisely, an algorithm selects it, just for them. They must be able to approach it critically. Not cynically – we don't want them to think everyone lies – but critically."
3) The World Bank's annual Doing Business Report, cherished by NZ's MBIE, cops a serve.
New Zealand's government likes to trumpet our position at the top of a World Bank survey of 190 economies for the ease of doing business. The World Bank's latest annual Doing Business Report also ranks New Zealand number one for 'ease of starting a business' for the twelfth consecutive year. Here's what the Ministry of Business, Innovation & Employment has to say on this.  
Meanwhile those using NZ in international regulatory arbitrage plays such as Vivier and Company are keen to talk up NZ's position in the World Bank survey, and their own association with this country. 
"Higher rankings (a low numerical value) indicate better, usually simpler, regulations for businesses. Those in countries with the highest rankings, such as Vivier & Co. in top-spot winning New Zealand, reap the most benefits. These benefits can be passed on to clients which is why it is worthwhile to consider the rankings carefully when deciding where to do business," Vivier says. (There's more on Vivier here).
Now Justin Sandefur and Divyanshi Wadhwa of the Center for Global Development have hit out at what they see as the World Bank survey's "extreme libertarian stance."
At a more philosophical level, the index measures the costs of government regulation but none of the benefits of those regulations. It's an extreme libertarian stance, out of step with much of the World Bank's other work. Viewed through the lens of Doing Business, corporate taxes are a pure bad, with no consideration of the benefits that come from raising tax revenue. Safety regulations and minimum wages are pure bads because they slow down business, with no consideration of the benefits to workers or customers. On almost all dimensions, a Hobbesian state of nature would get the best possible Doing Business score.
4) Tracking the spread of the Coronavirus.
This is a useful website tracking the growth of the Coronavirus, which from its origins in China's Wuhan, is spooking people all over the world. 
5) Political satire in the US and a bizarre football video.
US politics these days often seems to be a twilight zone. You have to pinch yourself sometimes to check that what's going on is real and not some sort of bad dream. Still as I've noted before, it's a great time to be a satirist or cartoonist in the US. As ever the Daily Show is having fun. And Politico cartoonist Matt Wuerker continues to capture bizarre moments in time cleverly and humorously.
Please make sure every U.S. senator sees this important jury duty orientation video. #ImpeachmentTrial pic.twitter.com/YSl8rvczPO

— The Daily Show (@TheDailyShow) January 22, 2020
And continuing with the bizarre, check out the crazy football video below.
January 28, 2020