Monday's announcement about moving to Level 4 changes the COVID-19 landscape. We are now back on track, says Keith Woodford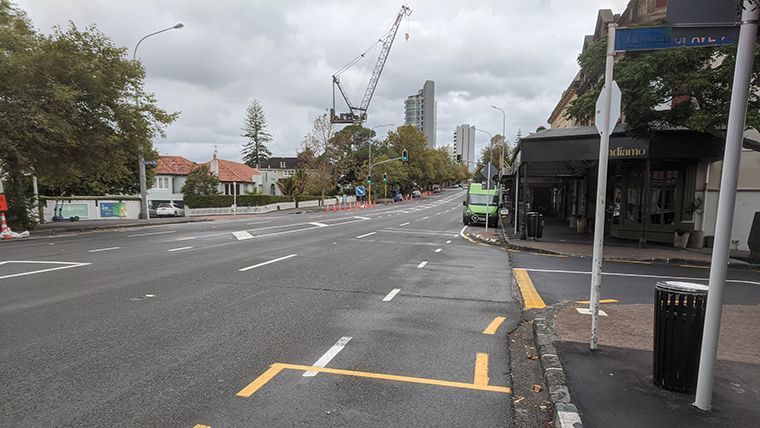 Monday's decision by the NZ Government to move immediately to Level 3, and then to Level 4 in 48 hours, is the big step that was desperately needed. Now we have a chance to get on top of this disease. We are back on track after a week of delays.
The next 48 hours will be crucial in communicating to the public what is essential and what is not. It will need to be emphasised that tradesmen still need to go about repair work, but taking social distancing into account. Cows must still be milked and livestock still need to be slaughtered.
Our Prime Minister stated that people can still go for walks as long as social distancing rules are observed. This is important.
The big issue that Prime Minister Ardern did not address in her presentation, and no media asked of her, is what is going to happen to incoming passengers from overseas. This is of crucial importance because one way or another, directly or indirectly, every infection has come from overseas. That is the tap of infection that has to be turned off.  Therefore, stringent quarantine of any new returnees in Government-imposed isolation is now critical.
With these new rules, we are now all in it together. That was not the situation previously.
There will still be some who bear the brunt more than others, and health workers are the ones most at risk. All of the overseas data tells us that the virus transmits very readily in hospitals and rest homes. Medical workers can be exposed to heavy virus loads and this can influence severity, even for fit people, with their immune systems unable to ramp up quickly enough.
 Unfortunately, we are not going to come out of this unscathed. But the key difference now is that we are doing what needs to be done. And that in itself is uplifting.
The four-week initial lockdown seems realistic as it represents around three or maybe four cycles of disease transmission. It will probably be 10 to 14 days before we can see any effect on confirmed cases. There will still be lots of new cases each day thereafter, but the daily new cases will hopefully go into decline by then.
---
The world is changing fast and we now need your support more than ever. Quality journalism is expensive and in these very troubled times our ad revenues are becoming very uncertain. We provide our coverage free to readers, and if you value that, we ask that you Become a Supporter. To do that, either click on the Red button below, or on the Black button at the top of this page. The level of your support is up to you. Thank you. (If you are already a Supporter, you're a hero.)
---
If the Chinese experience applies to New Zealand, then from about ten days we should be seeing very few new cases outside 'family bubbles' and health care workers.  If that is not the case, at least by 14 days, then something is not working.  Rigorous application of social distancing would seem to be the key.
We now need to keep stamping until the virus is truly crushed. The harder we stamp the quicker that will be. 
---
*Keith Woodford was Professor of Farm Management and Agribusiness at Lincoln University for 15 years through to 2015. He is now Principal Consultant at AgriFood Systems Ltd, and has had a longstanding interest in epidemiology. He can be contacted at kbwoodford@gmail.com. Keith's previous COVID-19 articles are available here.