Gareth Vaughan on stress testing COVID-19, panic buying, Trump's Vietnam, the Fed's balance sheet topping US$5 trillion and the Coronavirus Rhapsody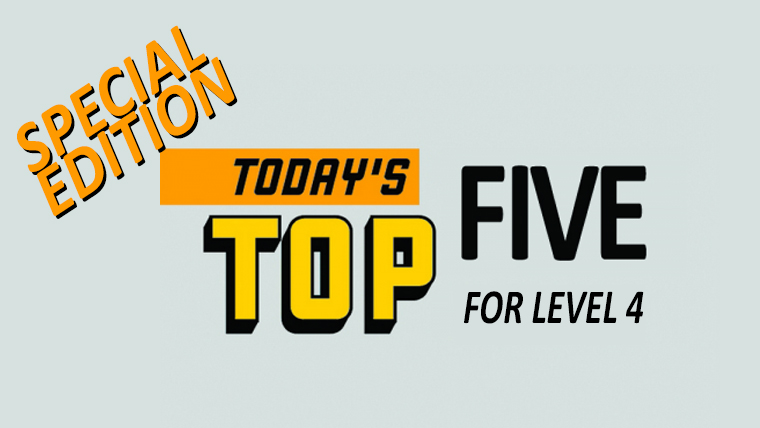 Welcome to our COVID-19 lock-down Top 5 weekend special. All our previous Top 5s are here.
The 2° Investing Initiative, a non-profit think tank, has had a crack at providing a stress-test template for financial supervisors to simulate potential losses on banks' and insurers' balance sheets under six different COVID-19 pandemic scenarios over the next 36 months. The paper draws on work done for climate change stress-test scenarios in partnership with the California Insurance Commissioner, the Bank of England, and the European Insurance and Occupational Pensions Authority.
The 2° Investing Initiative acknowledges its pandemic stress-test scenarios lack a number of key indicators including exchange rates, sovereign spreads and potential defaults, plus unemployment. Thus it's "an incomplete exercise."
However, to the extent that it does provide indicators, it represents the first attempt at developing a stress-test scenario specific to the type of pandemic currently under way in the form of COVID-19.

The paper should be read with an appreciation for the unchartered territory it seeks to enter. There are of course a range of studies on the potential financial effects of a pandemic in general. The past few weeks have also seen a range of reports, blogs, or op-eds define potential effects to different markets, whether it be credit, housing, or equity, to cite just a few examples. Here, a first attempt is made to represent, as close as seems currently realistic, an attempt at understanding what a COVID-19 stress test should or could look like.
Among other things the paper assesses the health effects, the sentiment effect, policy responses, the impact of COVID-19 on GDP, inflation and oil prices, unemployment, stock market prices, corporate credit spreads/default, mortgage defaults and real estate prices.
The empirical evidence on the relationship between real estate prices and pandemics – limited as it is – suggests a very limited effect of pandemics and related health events on housing markets. The price elasticity of housing demand is relatively limited and given the incredible pressure on housing in many jurisdictions, this analysis suggests that 'at best' the pressures will lead to a reduction in price increases, but not a shock to housing prices.
The 2° Investing Initiative, which includes an "Armageddon scenario," says one of the critical questions is the extent to which past stress-test exercises can be used as an indicator for whether the banking or insurance sector is prepared for the crisis the paper's modelling outlines.
There are two points on that aspect. First, traditional stress-tests may reveal higher shocks than those identified in 'sustainability scenario analysis' or stress-test exercises like the scenario developed in this paper. However, unlike in traditional stress-tests, these shocks don't tend to be cyclical, but secular. As a result, we see a more permanent value destruction in many cases than in stress-tests. Mortality creates a permanent loss to labour supply – even if in this scenario that loss currently appears contained – unlike in a crisis where job losses do impact long-run productivity, but in principle the unemployed can eventually find new jobs.

Second, traditional stress-tests assume defaults and losses at asset class level. As a result, they cannot identify micro-prudential sector- or risk-specific issues. For example, in the case of climate change, asset class losses are contained under most transition scenarios, but lead to losses exceeding stress-tests in certain sectors.
2) How panic-buying revealed the problem with the modern world.
Writing for The Atlantic, Helen Lewis looks at how just in time ordering came unstuck as panic about COVID-19 spiked in developed countries, and images of people stock piling toilet paper and empty supermarket shelves appeared all over both traditional media and social media.
Any student of economics will tell you that modern supply chains rely on just-in-time ordering. In the case of British supermarkets, production schedules are tailored precisely to demand, so that unused stock does not sit in warehouses or go to waste. In the current crisis, the country has not run out of essential goods such as toilet paper; the difficulty is getting them onto the shelves quickly enough.
Lewis argues the limits of modern society's drive for efficiency were revealed. 
What happened at supermarkets is worth dwelling on, because it reveals a problem with one of the modern world's most hallowed concepts: efficiency. As businesses and governments chase ever-tighter margins—ever-greater efficiency—they have created systems that are finely tuned, but also delicate. Many of us are individually guilty of indulging this tendency, encouraged by the trendsetters of Silicon Valley. "The tech sector's overarching philosophy remains bent towards treating the human brain and body like a machine that can be tweaked and perfected until it is running at peak efficiency," the journalist Lux Alptraum wrote for Quartz in 2017. This is, however, a fundamentally inhuman philosophy. People aren't machines. We are inherently inefficient, with our elderly parents and sick children, our mental-health problems, our chronic diseases, and our need to sleep and eat. And, as the past few months have demonstrated, our susceptibility to novel viruses.

We have been trained to see efficiency as a desirable goal. We often don't see, or don't acknowledge, the risk of catastrophic meltdown. Think of efficiency as a high-performance engine. Under perfect conditions, it delivers maximum power and minimum waste. However, that very efficiency makes it less robust. Highly efficient systems have no slack, no redundancy, and therefore no resilience and no spare capacity. That's a problem because perfect conditions rarely exist for long in the real world, and "rare" events happen more often than you'd think. (Climate change, for example, has turned "once in a century" challenges such as extreme heat waves and floods into more regular occurrences.)
#StayHomeNZ pic.twitter.com/T1EilIm9f2

— New Zealand Police (@nzpolice) March 25, 2020
Bloomberg's Francis Wilkinson compares President Donald Trump's handling of COVID-19 with President Lyndon Johnson's handling of the Vietnam War, and President George W. Bush's handling of Hurricane Katrina. Trump does not come out of it well.
Johnson may have misjudged Vietnam, but at least he was acting, in part, on behalf of what he perceived to be the national interest. Trump's response to Covid-19 runs strictly on personal pathology. The failure to obtain basic equipment, including masks and ventilators, is akin to sending soldiers off to war without rifles. His initial falsehoods about the imminent spread of the virus, like his consistent inconsistency, reflects Trump's perception of his self-interest as well as his lifelong recourse to make-believe.

Trump lacks Johnson's institutional knowledge or mastery of government. But Johnson's weaknesses — ego, vanity, insecurity, selfishness — reappear in Trump at freakish levels.
At the time of writing the USA has more confirmed COVID-19 cases than any other country, meaning pressure will continue to mount on Trump.
In February, Trump said the number of cases would soon be "zero." Bush may have failed to prepare; Trump actively thwarted preparation. Trump is a tactical liar, spreading falsehoods to get through the next five minutes, not the next five weeks or months or years. He is aided by a Republican Party that has routinely defended his incompetence and corruption and is now poised to contribute to the defining event of his presidency: unnecessary death on a mass scale.
And, like other world leaders, COVID-19 may define Trump's presidency. And not in a good way.
Casualties from the coronavirus failure will not persist for years. Scientists will devise a response, and public-health experts will make it stick. But Trump, who continues to encourage reckless behavior that will lead to additional loss of life, will make the death toll far higher than it should have been. The price of an unfit American president will be paid in thousands of American lives.
The chart says it all. https://t.co/Nt9pKrpZB2

— MarketWatch (@MarketWatch) March 27, 2020
3A) Writing in The Atlantic, Ed Yong points out that on the Global Health Security Index, a report card grading countries on their pandemic preparedness, the United States scores 83.5, the top mark.
Rich, strong, developed, America is supposed to be the readiest of nations. That illusion has been shattered. Despite months of advance warning as the virus spread in other countries, when America was finally tested by COVID-19, it failed.
His article, How the Pandemic will end, is an interesting if sobering read.
With little room to surge during a crisis, America's health-care system operates on the assumption that unaffected states can help beleaguered ones in an emergency. That ethic works for localized disasters such as hurricanes or wildfires, but not for a pandemic that is now in all 50 states. Cooperation has given way to competition; some worried hospitals have bought out large quantities of supplies, in the way that panicked consumers have bought out toilet paper.

Partly, that's because the White House is a ghost town of scientific expertise. A pandemic-preparedness office that was part of the National Security Council was dissolved in 2018. On January 28, Luciana Borio, who was part of that team, urged the government to "act now to prevent an American epidemic," and specifically to work with the private sector to develop fast, easy diagnostic tests. But with the office shuttered, those warnings were published in The Wall Street Journal, rather than spoken into the president's ear. Instead of springing into action, America sat idle.

Derek Thompson: America is acting like a failed state

Rudderless, blindsided, lethargic, and uncoordinated, America has mishandled the COVID-19 crisis to a substantially worse degree than what every health expert I've spoken with had feared. "Much worse," said Ron Klain, who coordinated the U.S. response to the West African Ebola outbreak in 2014. "Beyond any expectations we had," said Lauren Sauer, who works on disaster preparedness at Johns Hopkins Medicine. "As an American, I'm horrified," said Seth Berkley, who heads Gavi, the Vaccine Alliance. "The U.S. may end up with the worst outbreak in the industrialized world."
4) Fed balance sheet tops US$5 trillion for first time as it enters coronavirus war mode.
David Chaston is doing a sterling job with interest.co.nz's breakfast briefings during these crazy times. One of the most mind boggling aspects to me are David's regular updates on how much money the US Federal Reserve is splashing around on a daily basis. Here Reuters points out the Fed's balance sheet has now topped US$5 trillion for the first time.
The U.S. Federal Reserve's balance sheet soared past $5 trillion in assets for the first time this week as it scooped up bonds and extended loans to banks, mutual funds and other central banks in its unprecedented effort to backstop the economy in the face of the global coronavirus pandemic.

The Fed's total balance sheet size exploded by more than half a trillion dollars in a single week, roughly twice the pace of the next-largest weekly expansion in the financial crisis in October 2008. As of Wednesday, the Fed's stash of assets totalled $5.3 trillion, according to data released on Thursday.
Where's the money going? Treasuries, mortgage-backed bonds, foreign currency swap lines to other central banks including the RBNZ, and new liquidity facilities aimed at stabilising money markets and supporting the banks that transact directly with the Fed.
Banks continued to line up for loans directly from the Fed at its so-called Discount Window, long stigmatized as the source of last resort for weak banks to get cash. The Fed is trying to ease that stigma and has encouraged banks to use the facility more liberally.

As of Wednesday, those borrowings were up to $50.8 billion from $28.2 billion the previous week.
This was, of course, bound to happen. And doubtless Queen's Bohemian Rhapsody will be but one of many famous songs adapted to a coronavirus theme.