Prompted by Don Brash, Chris Trotter mulls the question of when the Government's meritorious quest to save as many New Zealanders from Covid-19 as possible runs up against the buffers of economic rationality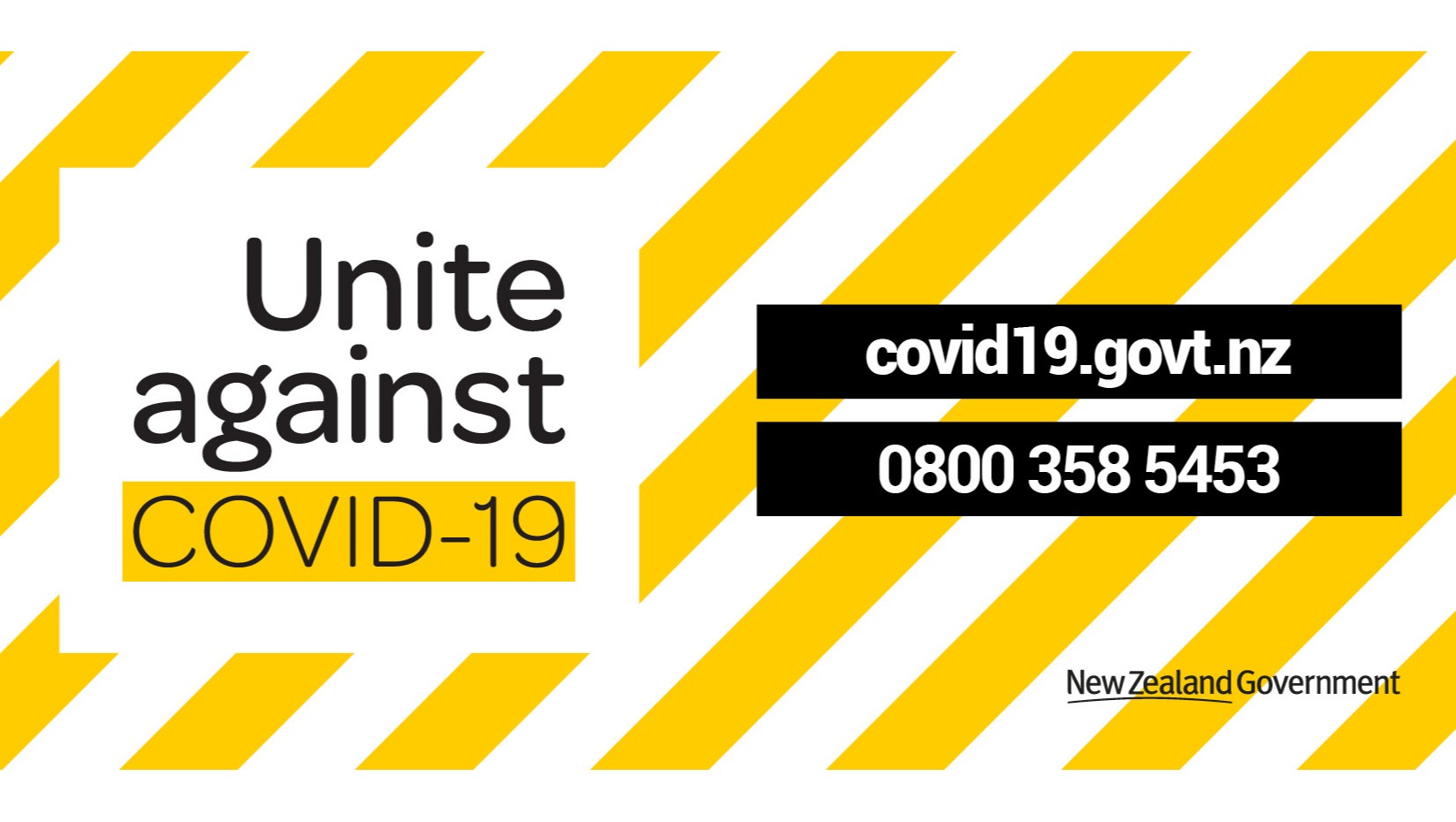 By Chris Trotter*
Don Brash's knack for scandalising public opinion is well known. Asking inconvenient questions has never been the swiftest route to the public's affections, which largely explains Brash's enduring unpopularity among those who prefer their leaders to be cheeky and cheerful and generally averse to either asking or answering inconvenient questions.
Fortunately, Brash is one of those "influencers" who don't much care whether the public approves of him or not. If he sees a problem, his first instinct is to identify it. And, if the problem's solution requires massive upheavals and copious human suffering, then so be it. The fault lies not with the solution, but with those who refuse to accept it. Brash, and people like him, may unsettle and annoy us, but we need them – especially in times of crisis.
Yesterday morning (29/3/20) on Magic Talk Radio's "Sunday Café" programme hosted by Roman Travers, Brash once again presented the New Zealand public with a decidedly inconvenient question. At what point, he asked, does the price of saving human life become too high? It's one of those questions that is normally only posed, well behind the scenes, by specialist clinicians and senior civil servants. Politicians, unsurprisingly, shun such questions like the plague (if I may use that term). Their stock response is that human life is not subject to such crude cost-benefit calculations. That no price is too high to pay to keep our fellow human-beings alive.
Which is exactly the comforting response citizens living in a democracy expect to hear from their political leaders. No one is ever likely to feel comfortable about placing a value on their own life, or the lives of their loved ones. Most of us are, after all, very far from being financial titans, Nobel Prize Winners for Literature or specialists in medical research. When set against the achievements of the Great and the Good, our contributions seem very modest indeed. The vast majority of humankind, in the opinion of the vast majority of humankind, belong on the very-far-from-little "List Of The Ones Who Won't Be Missed". Hardly surprising, then, that voters respond well to politicians who reassure them that – to the contrary – they are pearls beyond price.
Except, of course, they're not. The assurances of politicians notwithstanding, the state is constantly putting a value on human life. Because the resources of the state are not limitless, clinicians and bureaucrats cannot avoiding asking – and answering – all manner of inconvenient questions. From a cold-blooded administrative perspective, it is actually important to know when the benefit of saving a human life is outweighed by the cost. Likewise when the death of a few may be necessary in order to secure a more abundant life for the many. In 'normal' times there is no need to perform such ruthless utilitarian triage. Unfortunately, Brash's premise: that we are no longer living in 'normal times'; is incontrovertible.
It is also the explanation for his using on commercial radio an acronym not generally encountered by members of the public: QALY. It stands for Quality Adjusted Life Years. Brash explained the term by means of an example. Where, he asked, should the limited resources of the state be expended? On saving the life of a 95-year-old cancer sufferer? Or, on a 5-year-old child with a surgically repairable hearing disorder?
It is easy to understand why concepts such as QALY are generally kept away from the front of the political stage. What politician is going to tell her constituent that, really, her 95-year-old grandma has had a good innings, and that, consequently, the taxpayer is no longer going to fund her inordinately expensive treatment?
Standing silently at the back of Brash's queries were a grim collection of other much larger and altogether more inconvenient questions. When does the Government's meritorious quest to save as many New Zealanders from the scourge of Covid-19 as possible, run up against the buffers of economic rationality? Is it truly morally defensible to drop the New Zealand economy into a black hole – with all that implies both socially and politically – rather than allow the very old and/or those already diagnosed with chronic medical conditions to take their chances with the virus?
Brash's questions are exactly the same questions being asked by business leaders, financiers  and economists across the capitalist world. Historians, too, cannot avoid assessing the grim outcomes of the last great global depression. They know that in addition to the mass suffering occasioned by horrendous levels of unemployment, the Great Depression provoked (and was only ended by) the most vicious and destructive war in human history. The global influenza pandemic of 1918-19 is estimated to have cost 50-60 million lives. The best estimate of the human cost of World War II is 75 million.
My response to Brash's inconvenient questions – because, yes, Dear Reader, I was the other participant in the Sunday Café's "Political Panel" – was not (as some of you might expect) outrage. The former Reserve Bank Governor and Leader of both the National and Act parties was merely giving voice to the doubts and anxieties of many thousands of New Zealanders – especially those with businesses teetering on the brink of utter ruin. They merited a considered and non-judgemental reply.
The first point to make is that we are a long way off this dire either/or moment of utilitarian ruthlessness. The steps taken by the Government, and their timing, may yet prove sufficient to "flatten the curve" and thus avert the medical and economic catastrophes we see unfolding in Italy, Spain, the United Kingdom and the United States. It behoves us, therefore, as a people, to give Jacinda's best possible solution our best possible shot.
The second, not unrelated, point is that if we are to give the best possible solution a fair chance of success, then it is vitally important that we do all within our power to maintain the social cohesion indispensable to the "Lockdown" option's success. As a simple matter of practical politics, indulging in open-ended discussions about at what precise point the utilitarian imperative should kick-in – when Grandpa and/or his asthmatic grand-daughter should be sacrificed on the altar of economic viability – is just about the worst way to keep New Zealanders together.
The third – and probably the most important – riposte to Brash's thrust, is that simply letting Covid-19 "rip" through the New Zealand population would (by the best estimates of our epidemiological modellers) produce a death-toll of approximately 80,000. Just think about that. New Zealand's combined losses from World Wars I and II was approximately 30,000. Is it really all that likely that this country could lose nearly three times that number of its citizens in a matter of weeks without spiralling into terminal social and economic collapse?
And doesn't that place Dr Brash's utilitarian "solution" in the same perverse category as that of the American commander in Vietnam who informed reporters that: "It became necessary to destroy the village in order to save it."
One last observation is also worth making. And that is how very difficult it is to know what and who is valuable, and what and who is not. In the course of the last few days, nearly all of us have had occasion to visit our local supermarkets. There we have encountered check-out operators and shelf-stackers – the people without whose courage and dedication we would be forced to return to our families and friends without the necessities of life. As a former trade union official in the distribution industry, I know very well how much our society usually considers these retail workers to be worth.
Well, now we know, don't we, what they're truly worth. Now we know that when the chips are down there are no shit jobs – only shit wages.
---
*Chris Trotter has been writing and commenting professionally about New Zealand politics for more than 30 years. His work may be found at http://bowalleyroad.blogspot.com. He writes a fortnightly column for interest.co.nz.