Chris Trotter looks to the 1930s for lessons on how to dig today's world out of a Covid-19 economic crisis and finds that supporting what works, rather than what was supposed to work, is the way to go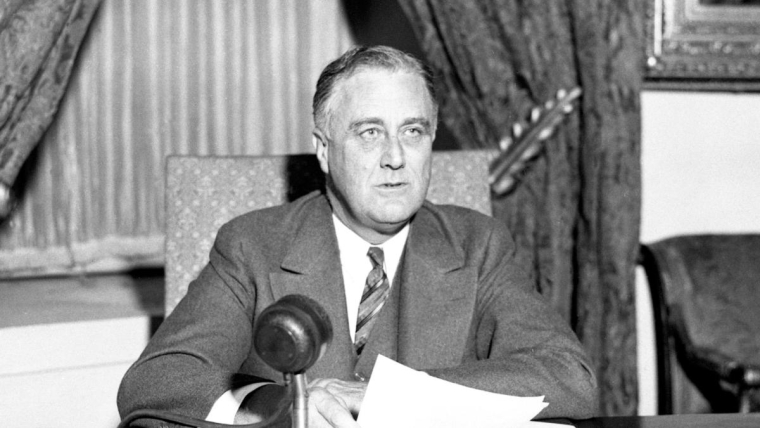 By Chris Trotter*
Timothy Snyder's book Bloodlands: Europe between Hitler and Stalin is not an easy read. Published in 2010, it catalogues in excruciating detail the intentional killing of tens-of-millions of helpless civilians by the Soviet and Nazi regimes between 1933 and 1945.
"Mr Snyder's scrupulous and nuanced book steers clear of the sterile, sloganizing exchanges about whether Stalin was as bad as Hitler", The Economist's reviewer noted approvingly. "What it does do, admirably, is to explain and record. Both totalitarian empires turned human beings into statistics, and their deaths into a necessary step towards a better future. Mr Snyder's book explains, with sympathy, fairness, and insight, how that happened, and to whom."
Snyder's relevance to the present global convulsions is not solely on account of the eagerness of some commentators to engage in the same transformation of living, breathing human beings into statistical sacrifices to "a better future" – although that eagerness is as telling as it is troubling. It is, rather, Snyder's observation that: "Ideology cannot function without economics" that is of particular relevance to the intensifying debate over how best to steer the global economy out of its Covid-19 Pandemic-induced economic crisis.
When the Wall Street Crash of October 1929 set off a concatenating economic crisis across the entire planet, the initial response of political and business leaders was to reach for the remedies prescribed by the economic orthodoxy of their day. This was best summarised by the advice tendered to President Hebert Hoover by his Secretary of the Treasury, Andrew Mellon:
"Liquidate labor, liquidate stocks, liquidate the farmers, liquidate real estate. It will purge the rottenness out of the system. High costs of living and high living will come down. People will work harder, live a more moral life. Values will be adjusted, and enterprising people will pick up from less competent people."
About the only redeeming aspect of Mellon's ruthless prescription is that it contained no suggestion that any sector or institution of the American economy was "too big to fail". Banks collapsed alongside businesses large and small. Retrenchment and austerity played no favourites in the initial official responses to the unfolding global crisis: everybody (including, famously, Winston Churchill) was wiped out without distinction.
In Germany the response was every bit as tough as in America. Following the collapse of the Credit Anstalt Bank in 1931 – which moved the needle decisively from economic crisis to full-scale economic catastrophe – the Centre Party-led Government of Heinrich Bruning responded with a further tightening of credit and more swingeing wage cuts. The misery index, already sky-high, climbed even higher, forcing the Weimar Republic into the increasingly destructive hands of its enemies. With Communists to his Left and Nazis to his Right, Bruning had to rely on the emergency decrees of President Hindenburg to keep the engines of state from stalling altogether.
In the grip of crises as serious as the looming Covid-19 Depression, commentators are quick to reach for the cliché about those refusing to learn the lessons of history being condemned to repeat them. With reference to the disastrous consequences of the retrenchment policies of the early-1930s, however, it is very hard to deny that everyone – financiers, industrialists, politicians and journalists alike – have learned the lesson of that particular chapter of history by heart.
When the global financial system teetered on the brink of collapse in 2008-09, the world's politicians moved with admirable speed to spend whatever it took to keep the banks' doors open. Ten years later, with the head of the World Health Organisation imploring national health authorities to "test, test, test" against the Covid-19 virus, the defenders of twenty-first century economic orthodoxy are imploring their governments to "spend, spend, spend" to prevent the capitalist system from crashing and burning. Those governments have responded by spending like there's no tomorrow.
Behind all this spending, however, looms a terrifying historical spectre. What if the true lesson to draw from the history of the Great Depression is not, as everyone supposes, to simply spend one's way out of a crippling economic crisis? What if the true lesson to be drawn from the 1930s is: don't be guided by the prevailing economic orthodoxy of your times? Because, if that is the lesson to be drawn, then all around the world the financiers, industrialists, politicians and journalists have got it wrong.
Is that why History's spectre is so terrifying? Because it is shaking its grisly head at our incorrigible folly?
It is important to grasp that the economist generally accorded the honour of casting the market-driven economic orthodoxy of the Depression Era into the "dustbin of history", John Maynard Keynes, only published his signature work, The General Theory of Employment, Interest and Money, in 1936 – well after the worst years of the world-wide crisis had passed. Indeed, it is possible to argue that all Keynes did was create a plausible theoretical explanation for the success of policies adopted more-or-less in desperation – because everything else had been tried and nothing had worked.
The other man associated with defeating the ruthless orthodoxy of Mellon and his kind is President Franklin D. Roosevelt – whose "New Deal" was for many years credited with hauling the United States out of the Great Depression. Few now remember that Roosevelt ran for office in 1932 on what was, by the standards of the time, a pretty orthodox economic platform. Had he not done so, he may not have won.
Roosevelt's famous promise of a "New Deal" for the American voter, like Barack Obama's stirring speeches about "hope" and "change", played well on the hustings but were more rhetorical flourishes than detailed programmes of action. What led Roosevelt to the boundaries of orthodoxy and beyond was the dramatic deterioration in the American economy between the date of his election (November 1932) and his inauguration as President (March 1933). On the day he gave his inaugural address (in which he famously declared "the only thing we have to fear, is fear itself") just about every bank in the United States had closed its doors.
It was the unprecedented scale of the economic crisis confronting his new administration that prompted the observation that defines Roosevelt's presidency: "The country needs and unless I mistake its temper the country demands bold persistent experimentation. It is common sense to take a method and try it. If it fails admit it frankly and try another. But above all try something."
It is precisely Roosevelt's willingness to support what actually worked, rather than what was supposed to work, that separates him so decisively from Stalin and Hitler. All three men were required to grapple with the economic realities of their time, but only one of them did so unconstrained by rigid ideological orthodoxies. Roosevelt was no saint: by no means all of his decisions were correct or even ethical. At no point, however, did he ever lose sight of the fact that the statistics placed before him by his "New Dealers" – and then by his military advisers – represented living, breathing human beings.
Unlike Hitler and Stalin, Roosevelt created no "bloodlands".
---
*Chris Trotter has been writing and commenting professionally about New Zealand politics for more than 30 years. His work may be found at http://bowalleyroad.blogspot.com. He writes a fortnightly column for interest.co.nz.