Gareth Vaughan on the US$10 trillion rescue, buying shares in bankrupt companies, COVID-19 long-haulers, a reset for capitalism & a South Pacific tourism bubble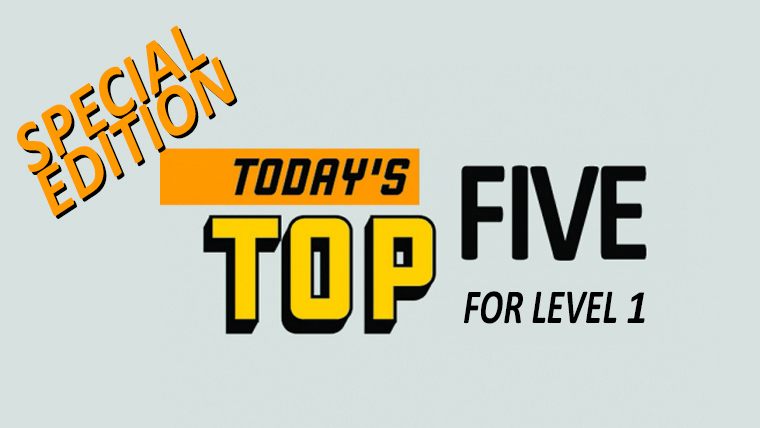 This Top 5 COVID-19 Alert Level 1 special comes from interest.co.nz's Gareth Vaughan.
As always, we welcome your additions in the comments below or via email to david.chaston@interest.co.nz. And if you're interested in contributing the occasional Top 5 yourself, contact gareth.vaughan@interest.co.nz.
I hope COVID-19 Alert Level 1 is treating you well.
McKinsey & Company has taken a detailed look at how much governments are spending, and what they're spending money on, in the battle against COVID-19 and the related economic fallout.
As exhibits 1, 4 and 3 below demonstrate, the scale and breadth of the spending and efforts made are breath taking.
McKinsey points out governments' economic response to date has focused on relief. Additional interventions will be needed to resuscitate economies. McKinsey suggests there are four areas that should feature in a recovery plan. They are green energy, digitization and the next technology wave, shaping the workforce of the future and resilience of supply chains and security of essential goods.
On green energy McKinsey says government investment in clean energy should be accelerated, with companies incentivized to improve energy efficiency. Why?
Although COVID-19 is not directly linked to climate change, public opinion is in favor of recovery actions that also address the green agenda. Close to 70 percent of surveyed respondents say climate change should be prioritized in recovery efforts. Environmental and economic impact can be complementary: creating a low-carbon stimulus program for one European country has been estimated to require an investment of between €75 billion and €150 billion, which would produce €180 billion to €350 billion of gross value added and create up to three million jobs.
And on shaping the workforce of the future McKinsey says workforces need to be up-skilled so they can remain productive in a future of increased automation. Why?
Automation and AI will prompt large-scale workforce transition over the coming years. Even with today's technologies and knowledge, 60 percent of occupations have around 30 percent of tasks that are technically automatable. Many occupations will see growing demand, while others will shrink, leading to 75 million to 375 million workers potentially needing to switch occupational groups by 2030.
2) Buying shares in bankrupt companies.
A big spike in retail investor activity on the NZX has been an interesting aspect of the COVID-19 crisis in New Zealand. Over in the US Bloomberg reports on investors piling into the shares of companies in Chapter 11 bankruptcy. This even though it's rare for shareholders to get anything back through bankruptcy.
Some of the rally in bankrupt shares might be attributable to short covering, when traders who have bet against a company close their positions by re-buying shares, lifting prices. But the rally could also be fueled by amateur traders, bored in lockdown and looking for a quick buck, using platforms such as Robinhood. The number of Robinhood users holding both Hertz and Whiting Petroleum shares surged after the companies filed for bankruptcy, according to Robintrack, a website unaffiliated with the stock trading platform that uses data to show trends.

"No one ever loses equity in a bankruptcy case," U.S. Bankruptcy Judge David Jones said during a status conference in the J.C. Penney case last month. "Equity gets lost long before the case is filed."

Under U.S. bankruptcy law, shareholders are last in line for any kind of payout -- behind the lawyers, lenders, and vendors -- making a recovery for shares unusual. The size and scope of payouts is usually determined by a so-called Chapter 11 plan, which creditors vote on and send to a federal judge for approval. Those plans often leave even high-ranking creditors getting less than they're owed.
Interestingly back in NZ, shares in our beleaguered national carrier Air New Zealand have been on quite a run of late...
In a story about the first female editor in the Financial Times' 131-year history, Roula Khalaf, Vogue describes her as a level headed radical. In a previous lifetime I worked for an FT offshoot in London. It would be fair to say it was quite old school. One of my colleagues once overheard some staff from another arm of the group complaining that their new boss hadn't been to Oxbridge (neither Oxford or Cambridge universities).  
However I don't think the point Khalaf is making below is radical at all.
Now, she is at the helm of capitalism's biggest cheerleader. Though that isn't how she would necessarily describe the Financial Times. "Where Forbes and the FT are on the same page is that we both believe in free markets, we both believe in the value of business and the value created by business. But the FT is not unquestioningly pro-market and pro- business. We want to hold business to account and we've always held business to account. The excesses of the financial crisis, the political impact, whether populism or nationalism, the widening of inequality: it is plain that capitalism needs a reset."
The Atlantic's Ed Yong takes a look at COVID-19's so-called "long-haulers." He features the story of 32-year-old Glasgow-based Vonny LeClerc, who appears to have had COVID-19 for 80 days.
COVID-19 has existed for less than six months, and it is easy to forget how little we know about it. The standard view is that a minority of infected people, who are typically elderly or have preexisting health problems, end up in critical care, requiring oxygen or a ventilator. About 80 percent of infections, according to the World Health Organization, "are mild or asymptomatic," and patients recover after two weeks, on average. Yet support groups on Slack and Facebook host thousands of people like LeClerc, who say they have been wrestling with serious COVID-19 symptoms for at least a month, if not two or three. Some call themselves "long-termers" or "long-haulers."

I interviewed nine of them for this story, all of whom share commonalities. Most have never been admitted to an ICU or gone on a ventilator, so their cases technically count as "mild." But their lives have nonetheless been flattened by relentless and rolling waves of symptoms that make it hard to concentrate, exercise, or perform simple physical tasks. Most are young. Most were previously fit and healthy. "It is mild relative to dying in a hospital, but this virus has ruined my life," LeClerc said. "Even reading a book is challenging and exhausting. What small joys other people are experiencing in lockdown—yoga, bread baking—are beyond the realms of possibility for me."

Even though the world is consumed by concern over COVID-19, the long-haulers have been largely left out of the narrative and excluded from the figures that define the pandemic. I can pull up an online dashboard that reveals the numbers of confirmed cases, hospitalizations, deaths, and recoveries—but LeClerc falls into none of those categories. She and others are trapped in a statistical limbo, uncounted and thus overlooked.
5) A South Pacific tourism bubble.
Writing for The Conversation, Regina Scheyvens and Apisalome Movono of Massey University's development studies department make the case for a South Pacific tourism bubble. They note that whilst Pacific nations have mostly avoided the worst health effects of COVID-19, its economic impact is proving devastating. Thus, they argue, New Zealand and Australia have a prime opportunity to help their smaller neighbours.
Have to admit my family booked a holiday in Fiji during the July school holidays before COVID-19 cast its huge shadow. Unfortunately these plans are now on ice.
Supporting Pacific states to recover is an opportunity for New Zealand and Australia to put their respective Pacific Reset and Step-Up policies into practice. If building more reciprocal, equitable relationships with Pacific states is the goal, now is the time to ensure economic recovery also strengthens their socio-economic, environmental and political infrastructures.

Economic well-being within the Pacific region is already closely linked to New Zealand and Australia through seasonal workers in horticulture and viticulture, remittance payments, trade and travel. But for many years there has been a major trade imbalance in favour of New Zealand and Australia. Shifting that balance beyond the recovery phase will involve facilitating long-term resilience and sustainable development in the region.
My former colleague Mike Field, a keen observer of the South Pacific, has been saying for some time that Fiji hasn't been testing for COVID-19 at anywhere near the level New Zealand and Australia have. Seems our PM has noticed this too. So it may be a while before we extend our bubble to Fiji.
Been warning Fiji since lockdown that fake #Covid19 testing was going to bite them -@jacindaardern makes it plain that being in travel bubble will not happen: "Their testing has been lower."https://t.co/1nt0MiGZAe

— Michael Field (@MichaelFieldNZ) June 8, 2020