Chris Trotter looks at what happens when 'light-handed regulation' turns out to mean 'no regulation at all'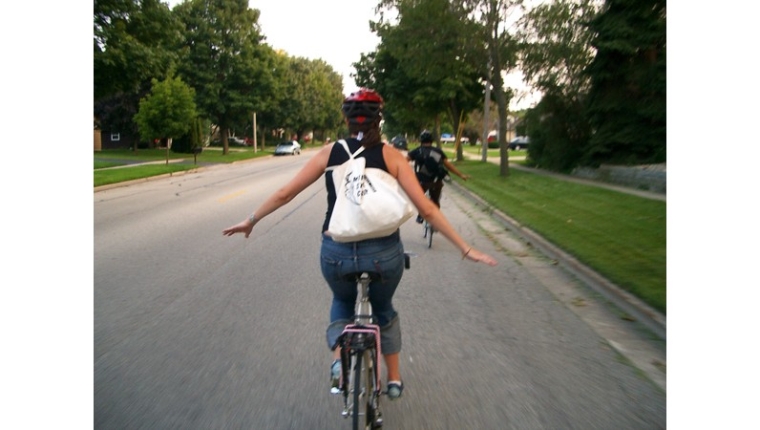 By Chris Trotter*
"Light-handed regulation," it was one of those terms we first began to hear in the late-1980s. It stands alongside all those other catch-phrases that helped to define the contours of the new "free" market: consumer choice; labour market flexibility; provider capture; efficient and effective governance; open and transparent administration. Every revolution ushers in its own new vocabulary: Roger Douglas's and Ruth Richardson's proved to be no exception.
The problem with this sort of shorthand (and it may actually be a feature not a bug) is that it very quickly persuades us to stop thinking about what it describes. This is largely because the terms almost always incorporate words that are bound to trigger either strongly positive or strongly negative emotions. Who isn't in favour of choice, flexibility, openness, transparency, efficiency and effectiveness? Who doesn't bristle at the idea of "capture". And who, when presented with the prospect of "light-handed" regulation, doesn't immediately think how much better that will be than "heavy-handed" regulation. Nobody responds well to heavy-handedness.
The way these loaded expressions skew our thinking should long ago have caused us to interrogate them more closely. That we didn't do this, preferring instead to treat them as self-evident truths, suggests they were communicating considerably more than a single message. Taken together, what all these catch-phrases, slogans, buzzwords – call them what you will – promoted, was a world in which the sovereign individual reigned supreme and unconfined. The implied contrast was always with the dreary, heavy-handed and overprotected post-war world from which bold, creative and energetic individuals were now being invited to step out into freedom.
The Fourth Labour Government which unleashed the "Rogernomics" revolution was enormously fortunate to march into office over the political corpse of Rob Muldoon. When it came to heavy-handed over-protectors of the institutions and ideas of the post-war world, Muldoon was straight out of Central Casting. During the decade he dominated New Zealand politics (1974-1984) Muldoon managed to alienate just about every major interest group in the country. Younger New Zealanders, in particular loathed National's populist prime minister. It was Muldoon, after all, who made sure the Springbok Tour went ahead, and who kept on demonstrating his fealty to the Anzus alliance by inviting nuclear-powered (and probably armed) US warship into New Zealand ports.
The mad restrictions of Muldoon's "bloated bureaucracy" (parodied so effectively by playwright Roger Hall in "Glide Time") were holding New Zealand back – away with them! The sheer number of Quasi-autonomous Government Organisations – Quangos – prompted the new Labour Government to announce that it was embarking upon a "Great Quango Hunt" to cull the herd. What fun!
Of course a closer reading of Hall's famous play reveals a cast of characters who, beneath their woolly pullovers and cardigans, actually turn out to be a group of decent and conscientious New Zealanders. Bureaucracies are always easy to ridicule (the present British prime minister, Boris Johnson, made his name doing just that to the cumbersome bureaucracy of the European Union) but Hall's drama does not suggest that the state sector should be savaged in the way it was by Rogernomics. Indeed, if "Glide Time" contains any "ideological" message at all, it is that New Zealand needs a better, not a smaller, public service.
After the week New Zealand has just experienced, a better public service sounds like a very good idea! The 35 years of "light-handed" regulation this country has endured since 1984 have been exposed as a period during which the ability to devise and enforce government regulations has almost entirely atrophied. The rules and protocols established by the Ministry of Health to protect New Zealanders from the Covid-19 Pandemic may have looked good on paper, but at the cutting edge of the crisis, where people entering the country encounter the officials responsible for implementing those rules and protocols, the situation has bordered on the farcical.
Not only were the employees of the Ministry of Health and their various contractors almost pathologically unwilling to behave in a heavy-handed fashion, but many of the people sent into managed isolation/quarantine simply couldn't or wouldn't accept that anybody – least of all an overbearing state – had any right to tell them what to do, or to limit their freedom in any way.
Self-interest has always been the underlying ethos of light-handed regulation. People and firms can be trusted to follow the rules, it was argued, because not following them would clearly be counter-productive to their interests. This is, of course, a truly heroic assumption. It simply ignores the problems caused by individuals who misperceive of their own interests. Likewise, it fails to account for those who cynically exploit the willingness of others to obey the rules by routinely flouting them for personal advantage – the so-called "free-rider" problem.
Combined with the detection of new Covid-19 cases, this chaos at the border has dealt a tremendous blow to the voters' trust and confidence in the Jacinda Ardern-led coalition government. The sacrifices made – and about to be made – by tens-of-thousands of New Zealanders for the "team of 5 million" have suddenly been thrown into doubt. Our world-beating success has been exposed as potentially fraudulent to an international audience positively pulsing with schadenfreude. That Labour and its leader will not take a massive hit from all this is inconceivable.
Perhaps the only positive development to come out of this bureaucratic and public relations debacle has been the deployment of NZ Defence Force personnel to stiffen the resolve of the bureaucrats at our border. Those New Zealanders who looked on in despair as Cave Creek, the Leaky Homes Fiasco, Pike River, and all the other examples of the moral, legal and institutional failure associated with light-handed regulation remained unaddressed, can now draw comfort from the fact that heavy-handedness appears to be making a come-back. What does it tell us about the state of our state, however, that the only people on the public payroll who can still be relied upon to issue and obey orders are the military?
For all their alleged greyness and torpor, the public servants of 35 years ago understood the centrality of a professional and dedicated public service to the nation's safety and well-being. They accepted that the temporary and sectional interests of New Zealand must remain the responsibility of its politicians and political parties; but they also believed strongly that the permanent and national interests of the country should be the responsibility of its public service. The tragedy of the past 35 years is that terms like "light-handed regulation" have obscured the brutal truth that a "free" market can endure only while its acolytes remain in control of the institutions and processes that keep it free – most especially the public service.
Heavy hands defend the interests of ordinary people. Light hands indicate a politicised bureaucracy working for the big end of town. For the financial and commercial interests who kicked-off the free market revolution 35 years ago, however, the preferred solution and the ultimate goal will always be:
"Look Ma! – No hands!"
---
*Chris Trotter has been writing and commenting professionally about New Zealand politics for more than 30 years. His work may be found at http://bowalleyroad.blogspot.com. He writes a fortnightly column for interest.co.nz.