Henry Thomson tracks an inward turning America whose changing attitudes to global cooperation and multilateral trade agreements pose difficult issues for New Zealand and how we earn our way in the world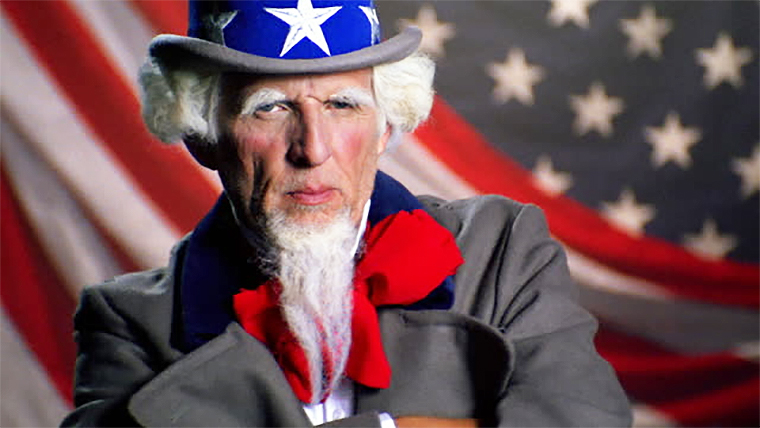 The Covid-19 pandemic has achieved the near-impossible: It has drawn Americans' attention away from the upcoming presidential election and Donald Trump.
Only 99 days out from election day, virus-related stories continue to dominate the front pages of local newspapers. Although almost every other TV advertisement is a message from a presidential or senatorial candidate, the ongoing public health crisis has created a unique campaign season and it is likely that many voters are yet to engage deeply with any of the political campaigns.
Nonetheless, campaign season is upon us. The 2020 US presidential election promises to be particularly consequential for New Zealand, because it looks likely to be emblematic of a new attitude towards globalisation in America that is beginning to crystallise. Neither Trump nor his opponent, former Vice President Joe Biden, fully support the open, US-led multilateral trade system epitomised by the World Trade Organization. There is not a consensus between the candidates on this issue, but the political terrain is shifting in ways that pose risks for a small, open economy like New Zealand's.
In a series of recent posts, Keith Woodford asked how the share of New Zealand's exports to China came to increase from 6% to 24% in the space of a decade and whether promising alternative markets exist in East Asia, Southeast Asia, South Asia or the developed world. (Spoiler alert: it doesn't look encouraging.)
The relative importance of the US market has stagnated as that of China has risen: America took the same 10% of New Zealand exports in 2018 that it did in 2008, predominantly animal and food products. This suggests significant, but relatively mild vulnerability to changes in US policy compared to that of China. As Keith points out, access for beef, lamb, wine and kiwifruit is good and access for dairy is unlikely. Kiwis may therefore think that mounting skepticism towards free trade from Trump and Biden is of little concern.
That would be a risky assumption. It is worth recalling that China's rise as a trading powerhouse occurred only after the country became a member of the World Trade Organisation in 2001. Despite bilateral free trade agreements, the erosion of a multilateral trade regime lacking strong US support could have unpredictable consequences. China could, perhaps, provide more favorable terms to partners within its own Belt and Road Initiative, for example.
More concretely, although China takes around a quarter of New Zealand exports, the four next-largest destinations are Australia, the US, Japan and South Korea – all strong allies of the United States, in every sense of the word. And outside of this group, New Zealand divides its exports among a very large and diverse set of countries that all take only a small share of the total but together make up 41% of the total or USD 16.4 billion in 2018. This kind of broad market access is only possible within the framework of a strong multilateral trade regime.
Kiwis should be concerned that Americans are becoming increasingly opposed to free trade, and their presidential candidates are increasingly echoing that opposition. A declining share of Americans support international trade and business ties: 78% in 2002, 68% in 2014 and as few as 47% this April – a lower level of support than in the depths of the Global Financial Crisis in 2008.
Donald Trump's myopic views on globalisation have been well known since he fulminated against bilateral trade deficits in his ghost-written 1987 biography Trump: The Art of the Deal. (I am grateful to an astute relation who gave me a used copy of this book before the 2016 election; it remains a remarkably revealing document and well worth a read.) Readers will be aware that after entering office, President Trump repudiated the Trans-Pacific Partnership trade agreement and re-negotiated NAFTA. His administration has also blocked appointments to the WTO's Appellate Body, hamstringing its ability to resolve disputes among members.
More surprising is Joe Biden's new anti-globalisation stance. Part of the Obama administration that negotiated the TPP, and a former supporter of NAFTA and permanent normal trade relations with China, Biden has now laid out a "Buy American" plan to counter Trump's "America First".
Biden's plan would place new restrictions on government procurement to privilege US firms. It would encourage domestic production of medical equipment, pharmaceuticals and a raft of energy and high-tech manufactures. The plan explicitly favors the protection and promotion of US manufacturing, through new restrictions on trade if necessary. He has not voiced any support for re-engaging with the TPP, which in March 2018 was signed by a group of 11 Asia-Pacific countries including New Zealand.
The Democrat's recent moves to push back against free trade are not surprising given public opinion and what some commentators call our current era of "deglobalisation". They are also politically smart: Trump's harsh criticism of NAFTA was a major rallying point for blue-collar voters in 2016. It would have been foolish for Biden to cede the economic nationalist field to Trump entirely.
However, Biden's "Buy American" plan marks a turning point. Now it is not only Trump the outsider opposed to globalisation, but the establishment candidate, a 36-year Senate veteran and former Vice President.
New Zealand is in a delicate position. Unlike the small, open economies ensconced in the European Union, it has no guarantor of market access aside from the multilateral WTO system. Its major trading partners are split between China and those led by an increasingly China- and globalisation-skeptical United States. If the world is indeed entering an era of deglobalisation and the Covid-19 pandemic is accelerating this transition, New Zealand might spend as much time fighting to maintain access to existing markets as it does searching for new ones.
---
Henry Thomson is originally from Amberley, North Canterbury and is now an Assistant Professor of Political Economy at Arizona State University. His research focuses on the political economy of authoritarian rule and transitions to democracy. You can read more about his research here and follow him on Twitter @HenryRThomson. His earlier letters are here.